13 Great Gifts for Cruisers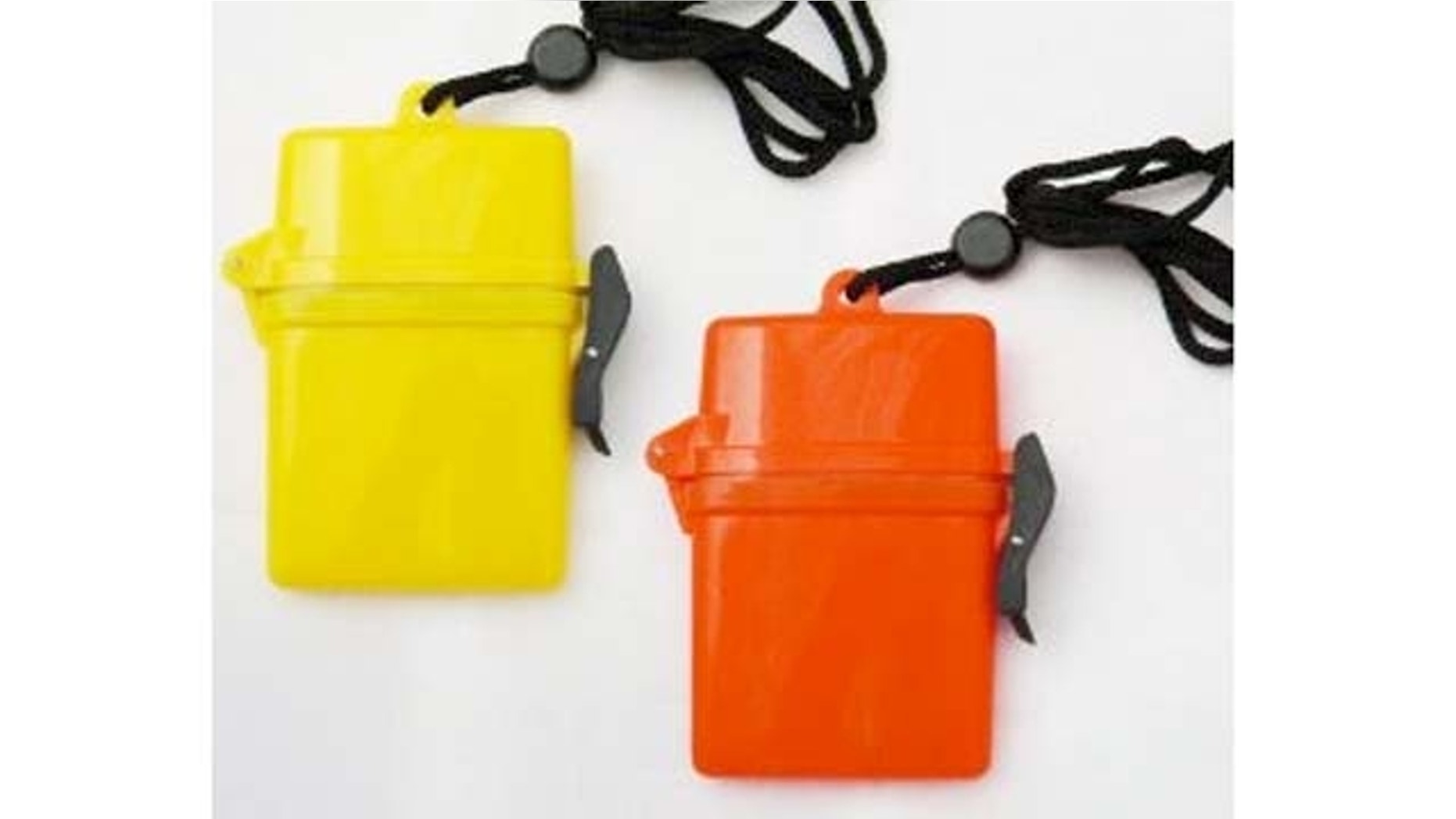 Taking a cruise requires a little preparation and good packing skills.  After all, if you forget something on the high seas, it's harder (although not impossible) to just run to the store and pick it up. For first time cruisers, it can be difficult to anticipate your needs. And since each cruise line is different, even those more seasoned cruise-goers can be caught out without needed essentials.
If you're looking for a great, last minute gift this holiday season, these cruise-focused selections are a sure bet --be it for someone is who is about embark on their first cruise or is a regular cruise enthusiast.
Scrapbook: A scrapbook is a fun and easy way to organize, preserve and share all your memories.  I took my immediate family on a cruise many years ago and it became the trip of a lifetime for each of them. I still see odds and ends from that cruise around their homes to this day, literally decades later. I now realize that some of the best cruise souvenirs are not purchased. They are the little things you acquire along the way; tickets, tour brochures, dinner menus and daily cruise schedules. Items that contain memories, like magic mirror visions, which reappear when you hold them in your hands.
Cameras: Of course, scrapbooks also need pictures. You can buy a very high quality compact digital camera for about $300 that also takes excellent video. I have had very good luck with my Sony Cyber-shot.  But if your recipient is serious about photography you may consider a digital SLR camera like the Canon EOS. These cameras can use zoom or wide-angle lenses and capture sharp "stop-motion" action pictures great for wildlife and sports. The drawbacks: higher price ($599+) and they are less portable.
Memory Cards: One of the main things to know about new digital cameras is the new standard in memory cards; MicroSDHC. Unlike the older, proprietary camera memory formats, you can now buy 4 GB cards for under $5.
Pre-packaged Beach Kit: Caribbean cruises mean plenty of sunshine and beaches. A pre-packaged beach kit is a very good idea for the busy parent just struggling to get ready for the cruise – especially if they live inland and do not already go to the shore on a regular basis. What to include: waterproof pouch: (for storing credit cards, ID Cards, money and other valuables), sunscreen (waterproof and at least 30 SPF is recommended), aloe, lip balm, sunglasses and even protective eye shades.
Pre-packaged Ship Kit: There are also certain items experienced cruisers take on every cruise, but first-time cruisers have not yet realized the value in them. Here are recommendations for the "ship kit." Lanyards are pouches with transparent covers that hang around your necks. During the plane flight they can put their boarding passes in them. Once aboard the ship they can hold their keycards, tickets to shore excursions and daily programs. You can even get them in waterproof form. A highlighter pen  is one of the most highly recommended items for regular cruisers. Plan your day by highlighting the ship's daily activities schedule and refer to it as the day goes on; culinary demonstrations, port talks, wine tastings, meal times, show times, etc. And a portable alarm clock is invaluable to help you keep track of the time.  Of course, many people will say they use their cell-phones, but you need to keep cell-phones charged and you won't be using it much at sea (more below on this).
AC Adaptors: This will come as a surprise to the uninitiated, but because all cruise ships are built in Europe they use 220-volt wall sockets for almost everything, not the 110-volt flat U.S.-style plug we use. You will find one or two 110-volt sockets in most staterooms at the most. AC adaptors which turn the flat U.S. prongs into the bigger, wider-spaced European prongs only cost 99-cents at Amazon, but if you need to buy one in the airport or onboard the ship you can get gouged for as much as $14.99.
Be forewarned: look at the device you want to charge to make sure it can accept 220-volts (the voltage requirements of any powered device are usually permanently printed on the device). You can usually use a cell-phone, laptop, Kindle, or camera charger in either 110- or 220-volts. Never use a 220-volt AC adapter for a 110-volt hair curling iron. You can easily burn off your hair and set the drapes on fire. For this reason some ships may confiscate your curling iron until the cruise is over, but they provide hairdryers (made for 220-volts), so there is no need to give a travel hair dryer as a gift to anyone going on a cruise.
Eye Blinds and Ear-Plugs: Cruise ships are comfortable but essentially compact, floating hotels. There will be people talking in the hallway, and you might even end up sharing a room with a relative. Eye blinds and ear-plugs provide an extra level of comfort even in the closest quarter.
Luggage Locks: TSA approved luggage locks are also good for privacy and to keep your suitcase in one piece while baggage handlers play "Airport Olympics." But they must be TSA-approved in case the contents need to be inspected.
Berlitz Guide: Doug Wards annual Berlitz Guide to Cruises is the "bible" of the cruise industry. No one spends more time analyzing various cruise ships than Doug Ward.
Shipboard Credit: This will delight any cruiser, a shipboard credit to use any way they choose, for a bottle of wine or a massage. Ask the future cruiser for the name of his travel agent, so you can consult with her for your own cruise. Then call and ask her to arrange for the shipboard credit. Some cruise lines (Royal Caribbean) offer gift certificates, but not all. Check the cruise line web sites for more information. I actually prefer the travel agent approach I suggested for the sake of simplicity.
Nice Bottle of Wine: Some cruise lines (Carnival, Princess, Holland America) allow each passenger to carry on one bottle of wine. Just make sure they pack it well in their checked luggage.
Rumrunner Flasks: This is at the end for a reason, this gift is against cruise line policy but drinks on cruises are expensive. One way to save is to sneak alcohol onboard. Many cruise lines will x-ray your bags and confiscate any bottles of liquor they see, but these flexible fully plastic bottles are undetectable by x-ray. Put them in your checked luggage.
Give a Cruise: This is obvious, but also the easiest cruise gift to give and you get to enjoy it, too. Just buy a simple gift card and on the inside promise the recipient you will take them on a cruise. Your travel agent might also offer gift certificates.