How to Pick the Right Cruise For Your Family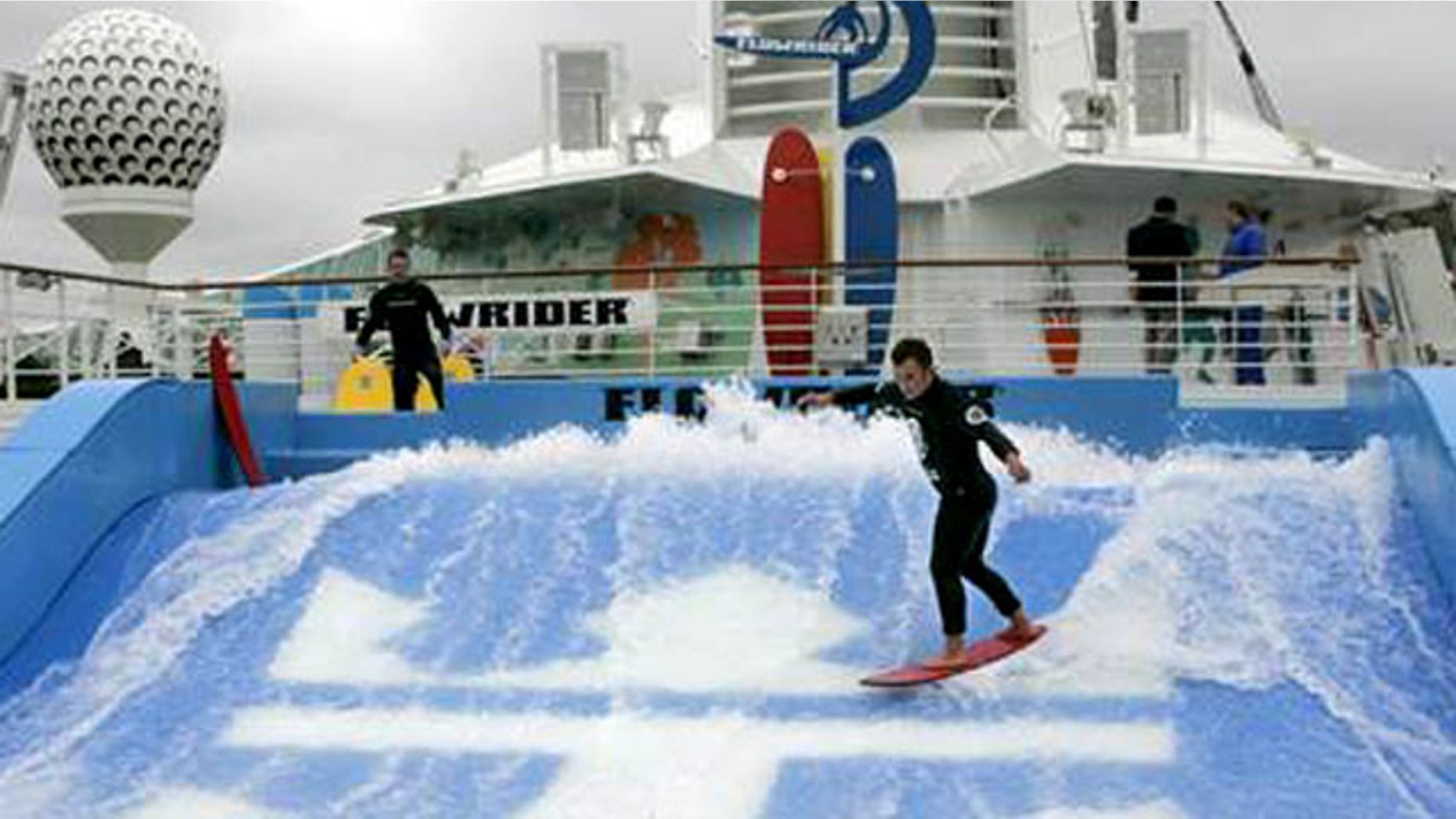 The closest I ever got to a cruise in my childhood was the "Jungle Ride" at Disneyland. The guide had a shtick so clever it's now Americana. The old exit joke was: "Like Dad said, the ride's over so grab your stuff and get out."
Back then Disney had a theme park containing a cruise, now it has four cruise ships containing theme parks. Disney is not a cruise line just for kids-- it is a cruise line with a well-deserved reputation for family-oriented cruises. But other cruise ships can work just as well, depending on the ages and interests of your family members. As long as there is something for everyone, each can go his or her own way, but never go so far that you can't regroup for dinner.
Onboard Children's Programs
I personally recommend the following newer and bigger ships for family cruises: All four Disney ships: Royal Caribbean's Oasis and Allure of the Seas; Carnival Dream, Miracle or Breeze; NCL's Norwegian Epic.
All of these ships have kids' programs separated by these age groups:
Toddlers (6 to 36 months)
Kids (4 to 10 years)
Tweens (11 to 13 years)
Teens (14 to 17 years)
These children's programs are common on most cruise ships, but these newest and biggest ships have most comprehensive facilities for kids. Professional youth coordinators will entertain them from 8:00 am to midnight with video games, water slides, swimming pools, foosball, board games, puppet shows, karaoke, movies, nap time and more – all at no charge. They will have late-night slumber parties for the school-age kids, or you can even hire a private babysitter to stay with younger kids until well past midnight.
The Best Ships for Your Family 
Although each cruise line I mention has activities for all ages, certain ship personalities will fit some age groups better than others. The youngest kids up to 12 will love any Disney ship - although every age group should enjoy Disney a lot. You will find more kids of all ages on Disney than any other cruise line. I recommend the new Disney Dream and Fantasy for the most appeal to all ages. Young kids will also love the 3-D movies plus ice skating and AquaTheater shows starring DreamWorks characters like Shrek and Puss 'n Boots on the biggest Royal Caribbean ships, Oasis and Allure. But these ships also appeal to athletic teens -- with tennis, mini-golf, rock climbing, Flo-rider surfing and zip lining.
Carnival's Dream-class offers tweens and teens free onboard "social networking" computers and their own disco spaces with DJs for dancing. Carnival is the only line with no fuzzy TV or movie "character experiences" for the younger kids, however Carnival does carry a lot of kids of all ages and its activities are extensive.
NCL's Norwegian Epic is also an entertainment-centric ship that teens should enjoy with great comedy and rock music shows like Legends in Concert, Blue Man Group and Howl at the Moon. Teen musicians can even rent a Gibson guitar to play during the cruise (through headphones). Some NCL ships have fuzzy Nickelodeon characters for the younger kids, but they are not as ubiquitous as on Disney or Royal Caribbean.
Accommodations 
Just so you know; all staterooms are sold to sleep a specific number of people. You can't bring a child onboard to sleep in the tub. There are a few different family configurations. Family suites that sleep up to six (or even more) people are most expensive. Many people book two cabins; a nice verandah for the parents and a separate, inside cabin for the kids. Adjoining cabins are available – but they book up early. Most cabins can accommodate a third person on a sofa-bed or a pull-down bed with a ladder. You can have the parents in one cabin with a toddler and put an older teen or grandma in another cabin with the younger kids. If you really want to save money, you can even find tiny inside cabins that fit up to four people. Many cruise lines run special offers where the 3rd and 4th people sail free.
Common Courtesy for Cruising with Kids
Some kids programs allow older kids to check themselves out. Make sure you know where your kids are at all times, especially after dark. Although they are far more relaxed these days, when cruise ships have dress codes kids are not exempt. No jeans or t-shirts in the dining rooms after dark. But you do not need to buy suit jackets or ties. Carnival allows each adult to bring a bottle of wine, and each guest can bring a 12-pack of soda. But that is the limit. You can buy unlimited "soda cards" for your kids on almost any cruise ship. Never allow toddlers in any pool or hot tub, especially in diapers. Never let any kids invade adult only areas. Unruly kids will not be disciplined by the ship, which means it is your responsibility to keep them in line.
Money Saving and Practical Tips 
The cruises with the most kids sail during school vacations; summertime, spring break and the holidays. These are also the times when cruise prices tend to go higher. You can save by taking them out of school, but they may be the only kids on the cruise. Most programs will allow kids to join a sibling in another age group. If you have toddlers you may need a bathtub to wash them. Many staterooms only come with showers. Avoid activities where you pay a "per person" charge: Drive to the ship to avoid individual airfare. Rent a car in ports, hire a taxi or pre-arrange a group tour.
Finally, the Caveats 
I recommend the larger, newer cruise ships for a reason. Smaller cruise lines like Holland America have kids programs, but on longer cruises there may be no kids onboard. It is also possible your kids won't like the other kids onboard, but bigger ships have more diversity in activities and kids to meet. Single parents should bring permission slips from ex-spouses saying the child can leave the country.
Older teens are somewhat odd ducks in the cruise world. There are no special programs for people 18 -20 years old. They can dance in the adult disco, but are not allowed to drink if leaving from the U.S. (International cruises have an 18-year age limit for drinking). If your 19-year old is a loner, a cruise may not be the best fit.
Paul Motter is the co-founder and editor of CruiseMates.com cruise travel guide.