Titans' Mularkey plans 'user-friendly' offense for 2016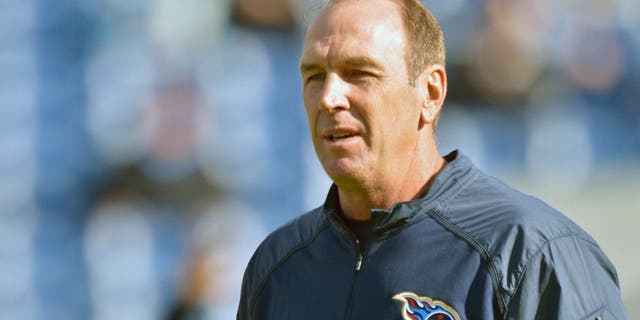 NEWYou can now listen to Fox News articles!
Tennessee Titans head coach Mike Mularkey hopes a streamlined offense will pay big dividends for quarterback Marcus Mariota next season.
On Monday, Mularkey outlined some of the changes he plans to make during the offseason in an effort to aid Mariota's development.
Mularkey said there will some similarities to the system the quarterback first learned under former head coach Ken Whisenhunt, but the terminology will be simplified.
The result, Mularkey believes, will be a quicker pace than the team has played in recent seasons.
The offense will be patterned on the one Mularkey ran during his years as offensive coordinator with the Pittsburgh Steelers and the Atltanta Falcons and feature "a lot of deception - trying to make defenses think."
It's certainly worth a shot. The Titans finished 30th in the league in total offense last season en route to a 3-13 finish.