Tim Tebow Traded to the Jets, What About Sanchez?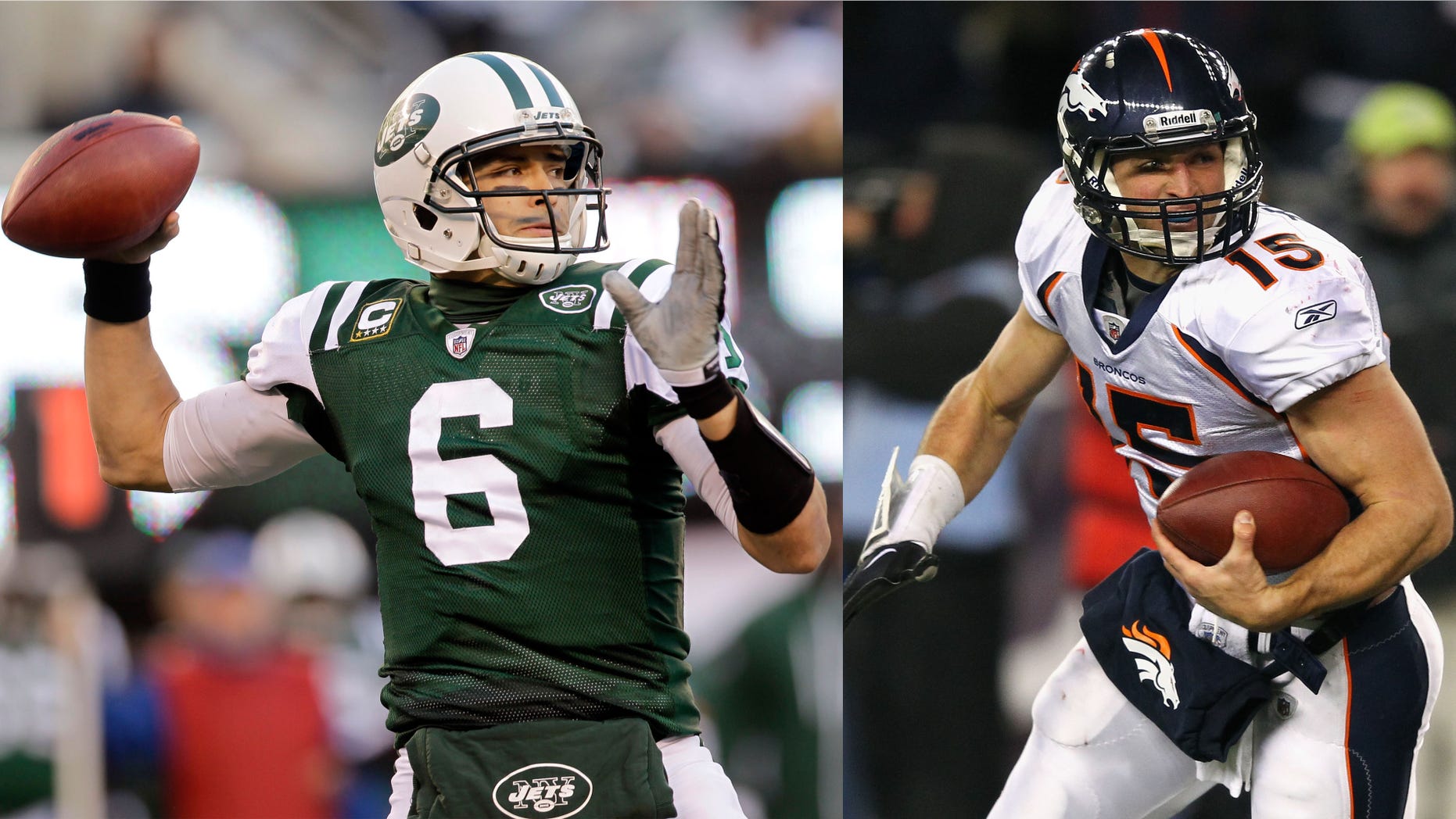 The unthinkable became thinkable Wednesday afternoon as the New York Jets, once reported as a long shot to get involved, traded a fourth-round draft pick for quarterback Tim Tebow.
The news was first reported by Fox Sports' Jay Glazer.
Tebow, a former first-round pick was drafted by the Denver Broncos in 2010 by then-Head Coach Josh McDaniels, captivated football fans last year with his inconsistent passing and game-winning drives that took his team to an 8-8 record and one upset playoff win over the Pittsburgh Steelers.
Even so, former Broncos legend, NFL Hall of Famer, and current Broncos Vice President John Elway didn't really believe in all that "Tebow magic."
Yesterday, the Broncos announced they had signed Peyton Manning, a 14-year veteran with the Indianapolis Colts and future Hall of Famer, to be their starting quarterback, making Tebow expendable.
Tebow was expected to go to a Florida team in the state where he was a college legend at University of Florida, winning the Heisman and two national championships.
But for some reason it wasn't meant to be.
Maybe the good lord thought Tebow needed a bigger stage and that sports writers needed something to watch and talk about next year.
Or maybe the Jets have a plan. Maybe they don't have a plan. Maybe the Jets want a positive force in the locker room. Maybe the Jets just want the attention.
None of this is clear.
What is clear is that Jets' quarterback Mark Sanchez now has pressure. He has a reason to worry. Just weeks ago he signed a three-year contract extension that gave him $20 million in guaranteed money -- showing an often-criticized Sanchez the team is invested in him.
What does getting a starting quarterback like Tim Tebow say to Sanchez?
It tells me the Jets may not be champions like the New York Giants, but they are the most entertaining reality show in the NFL.
Follow Victor Garcia on twitter @MrVicGarcia
Follow us on twitter.com/foxnewslatino
Like us at facebook.com/foxnewslatino