Soccer Round-Up: CONCACAF World Cup Preview, Will Tottenham Lose Dos Santos?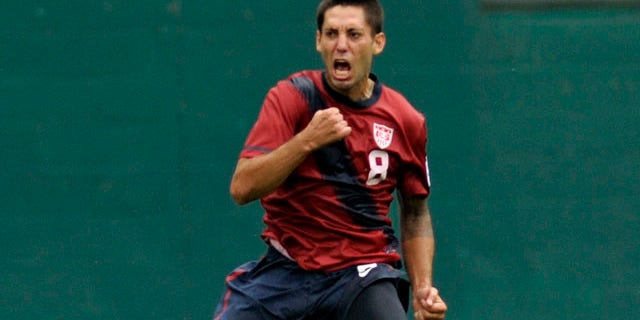 With one more playing date remaining in the second round of CONCACAF World Cup, the six groups winners have been decided, rendering Tuesday's games meaningless.
While the semifinal round won't kickoff until June, here's an early look at the three, four-team semifinal groups.
The top two teams from the semifinal round, which kicks off next June will advance to the six-team hexagonal (2013).

Group A

The United States, which hasn't lost to a Caribbean team at home for seemingly forever, and a new and improved version of Jamaica will take on Guatemala (Group E) and Antigua & Barbuda (Group F). Even with its sputtering start under new coach Juergen Klinsmann (1-4-1 record and only two goals scored), the Americans still have to be considered favorites to reach their seventh consecutive World Cup. The Reggae Boyz of Jamaica, which have gotten their act together over the past year, have to be considered the best bet to finish second and reach the final qualifying round. Guatemala, the Group B second-round winners, are an improved side, thanks to the return of striker Carlos Ruiz and the addition of Marco Pappa. Antigua & Barbuda, which downed Haiti to clinch the Group F second-round title, was boosted by the fact several members of the team perform for Barracuda FC in the USL PRO league (U.S.). It is the first time in recent memory that an Antiguan team member has played in a professional league. Guatemala and Antigua have never qualified for the World Cup.

Best bets to advance: U.S., Jamaica

Group B

Until it shows otherwise, Mexico is the king of the CONCACAF hill. Few teams will be able to touch El Tri — especially at home. Inconsistent Costa Rica, which has endured a coaching merry-go-round, missed out on South Africa 2010 by giving up an 11th-hour goal to El Salvador and losing to Uruguay in the subsequent playoffs. Despite that win, El Salvador is considered a long shot to reach the next round. Guyana, which captured the second-round Group B crown by overcoming Trinidad & Tobago, as never been to the World Cup. This is, in fact, the deepest it has gone in qualifying. It must considered the dark horse of the group.
Best bets to advance: Mexico, Costa Rica

Group C

This is the most intriguing group because it could be wide open after Honduras. The Hondurans, who played at the 2010 World Cup in South Africa, are strong enough to reach the hexagonal. Panama, the Group C winners, have been on the rise under coach Jorge Luis Pinto and thanks to the likes of gaol-scorers Blas Pérez and Luis Tejada. The Panamanians, a gritty, tough physical side, proved to be a difficult opponent at the CONCACAF Gold Cup. They stunned the United States in the first round, handing the Americans their first opening-round loss at home in the tournament before losing to the U.S. in the semifinals.

During recent qualifying competitions, Cuba has reached the semifinals, but has experienced difficulties getting over that hurdle to reach the hexagonal. The No. 1 problem is that the Cuban side has been decimated over the years due to defections of players to the U.S. during the Gold Cup and Olympic qualifying. Cuba has lost the likes of Osvaldo Alonso (Seattle Sounders) and Maykel Galindo, among others. More than a dozen players have left Cuba over the past decade.

Canada, the Group D second-round winners, who have not reached the World Cup since 1986, is expected to do better. But the Canadians have underachieved. They failed to reach the second round of the Gold Cup, and they clinched a spot in the qualifying semifinals with a disappointing scoreless tie at St. Kitts and Nevis on Friday. They host St. Kitts in a meaningless qualifier in Toronto on Tuesday.

Best bets to advance: Honduras, Panama

Weekend results

A high five for El Salvador

El Salvador extended its qualifying winning streak to five games with a 3-1 CONCACAF Group A win over host Surinam in Paramaribo. Mark Lester Blanco scored a goal in each half and Ramon Sánchez added the other for the Central Americans, who already had secured the group crown and a spot in the semifinals. The Salvadorans and Suriname meet again in San Salvador in a meaningless match on Tuesday.
Panama blanks Costa Rica

Gabriel Gómez and Blas Pérez scored first-half goals to register a 2-0 victory over Costa Rica in an international friendly at the Estadio Rommel Fernández in Panama City. Panama struck in 25th minute when Gómez converted a penalty kick after goalkeeper Keilor Navas fouled Johnny Ruiz in the penalty area. Only two minutes later, Pérez made it 2-0, slotting home a pass from Ruiz. It was Pérez's second goal against the Ticos this year. Panama will host Dominica in a meaningless qualifieer on Tuesday. The Central Americans won the first encounter, 5-0, in Roseau, Dominica. The Ticos will host World Cup champion Spain in San José on Tuesday.

Dos Santos Wants Out

Mexican international Giovani dos Santos, who hasn't played much at Tottenham since leaving Barcelona in 2008, said he wouldn't mind leaving the English Premier League club in the January transfer window. He has played on loan at Ipswich Town (England), Galatasaray (Turkey) and Racing Santander (Spain).

"As a player, you always want to play more, I have been at Tottenham for 2 1/2 years and I have not been given the playing time that I want," he said at a press conference. "It is hard to say that I want to go, because I have a contract with the club, and I do not want to get much into that subject. What I can say is that, although I have not been playing much, I have received plenty of offers, but I will have to wait for January."

Olympic Qualifying

CONCACAF will hold its men's Olympic qualifying tournament in Nashville, Tenn., Carson, Calif. and Kansas City, Kansas from March 22 to April 2. The top two teams from the confederation will advance to the London Summer Games. The key matches will be the semifinals at Livestrong Sporting Park in Kansas City on March 31, when the two semifinal winners will clinch berths. The team tournament, which will include eight teams, will have two four-team groups, with the first- and second-place sides reaching the semifinals.

Nashville will host matches on March 22, 24 and 26. The Home Depot Center in Carson, Calif., will host games on March 23, 25 and 27. The semifinals and final will be held in Kansas City on March 31 and April 2, respectively.

Six countries already have reached the final CONCACAF tournament: the United States, Canada, Mexico, El Salvador, Guatemala and Panama. The final round of Caribbean qualifying between Trinidad & Tobago, Suriname, Cuba and St. Kitts and Nevis will be played from Nov. 24-28.

While CONCACAF has not announced where teams will play, it certainly won't be surprising if the U.S. plays in Nashville and Mexico in Carson, Calif. in the group stage.

Michael Lewis, who has covered international soccer for more than three decides, can be reached at SoccerWriter516@aol.com.
Follow us on twitter.com/foxnewslatino
Like us at facebook.com/foxnewslatino