Report: Pryor to start for Raiders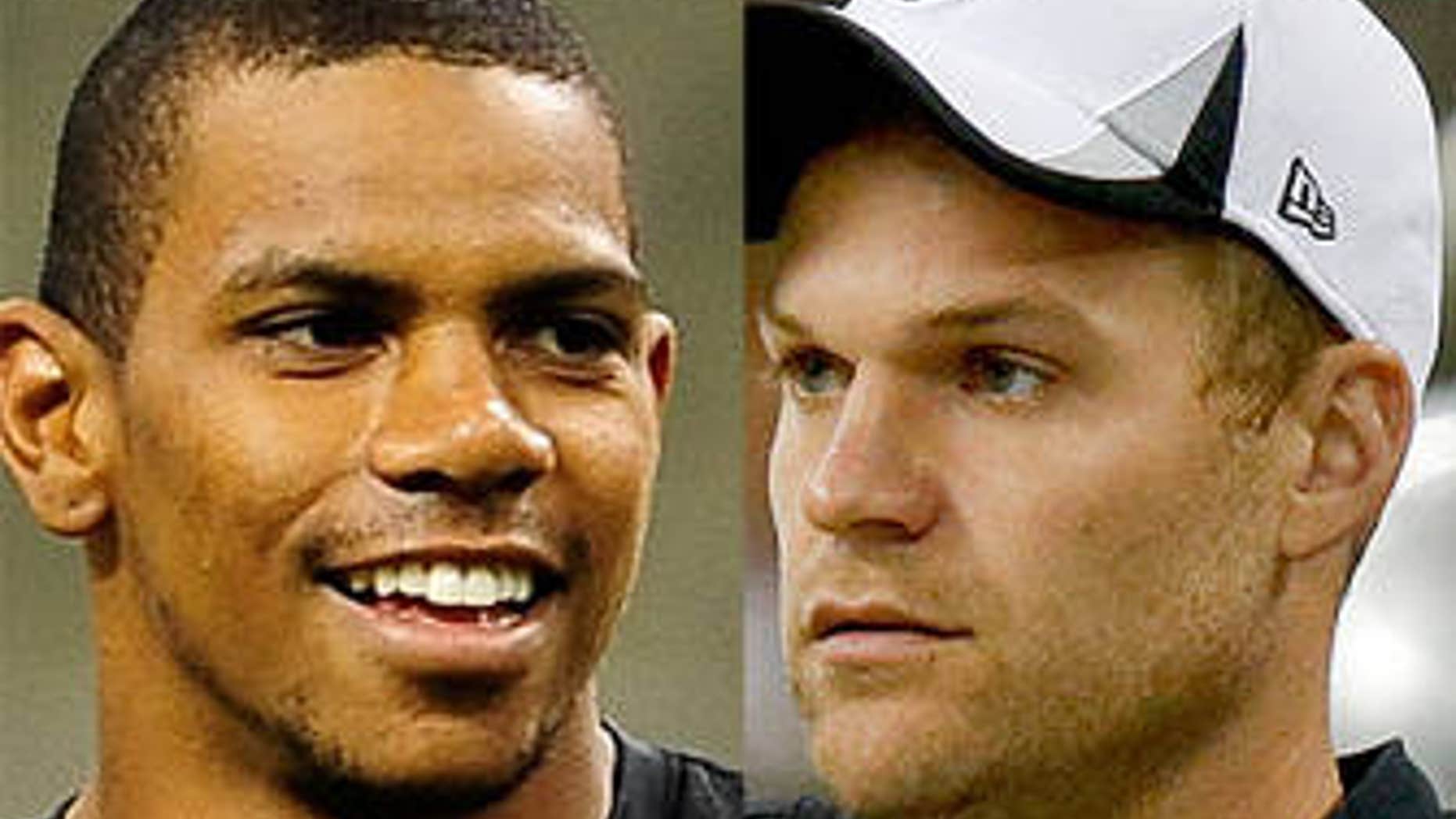 We're about to find out if the Terrelle Pryor experiment is a success. Once again, it appears the Matt Flynn experiment is a failure.
Despite Monday beginning with Oakland Raiders coach Dennis Allen saying he would not name a starting quarterback for Week 1 until game time Sunday, the San Francisco chronicle reported later in the day that indeed Pryor will get the start this coming Sunday against the Colts.
Citing two league sources , the Chronicle said that "Allen told both Pryor and Matt Flynn his decision Monday morning and said he wasn't going to say whom he chose for competitive reasons."
Pryor actually started the final regular-season game of 2012 in place of an injured Carson Palmer, but entered camp the backup behind Flynn, whom the Raiders acquired from Seattle shortly before trading Palmer to Arizona in April. But Flynn did not do enough to assert himself as the starter in the preseason, struggling most in the third game -- typically the game in which the starters receive the most playing time.
In that game against Chicago, Flynn was 3 of 6 for 19 yards with two interceptions and a fumble with no touchdowns. In that same game, Pryor was 7 of 9 for 93 yards and accounted for two touchdowns, one passing and one rushing. Entering the game to cheers, he led the Raiders to four scoring drives in all. Then in the final preseason game last week against Seattle, Pryor started while Flynn sat out with a sore arm.
Pryor's numbers were hardly scintillating in the preseason -- 17 of 32 for 221 yards, one touchdown and two interceptions; a 59.5 passer rating. But Al Davis took Pryor in the 2011 supplemental draft (the late owner's final draft pick) because of the former Ohio State standout's playmaking abilities. He led the Raiders with a 9.4 yards-per-carry average in the preseason, running for 131 yards on only 14 carries with a 25-yard TD run. In Flynn's 13 drives this preseason, the Raiders scored 10 points. They had 32 points in Pryor's first 14 drives.
This would be a case of unfortunate dejà vu for Flynn, who signed with Seattle in the 2012 offseason but was beaten out by rookie Russell Wilson prior to the start of the regular season. Flynn is guaranteed $6.5 million from the Raiders this season.
As for Raiders fans, how'd you think they would react?
Terrelle Pryor is taking us to the superbowl
-- Matteus Cornell (@bigdaddymatte) September 3, 2013 @TerrellePryor gonna show wat he's got!!!!!!!!! #justwait
-- Chris Thomason (@CJThomason21) September 3, 2013 Okay Terrelle Pryor the next Russell Wilson? Sorry Matt Flynn #raiders
-- Daniel Spurlock (@D_Spurlock) September 3, 2013 Terrelle Pryor will be the starter, finally some good news
-- Carlos mendoza (@carlos10884) September 3, 2013 @TerrellePryor time to #shine
-- Vål ¿îld€R (@From312) September 3, 2013