NASCAR forecast: Engine Trouble?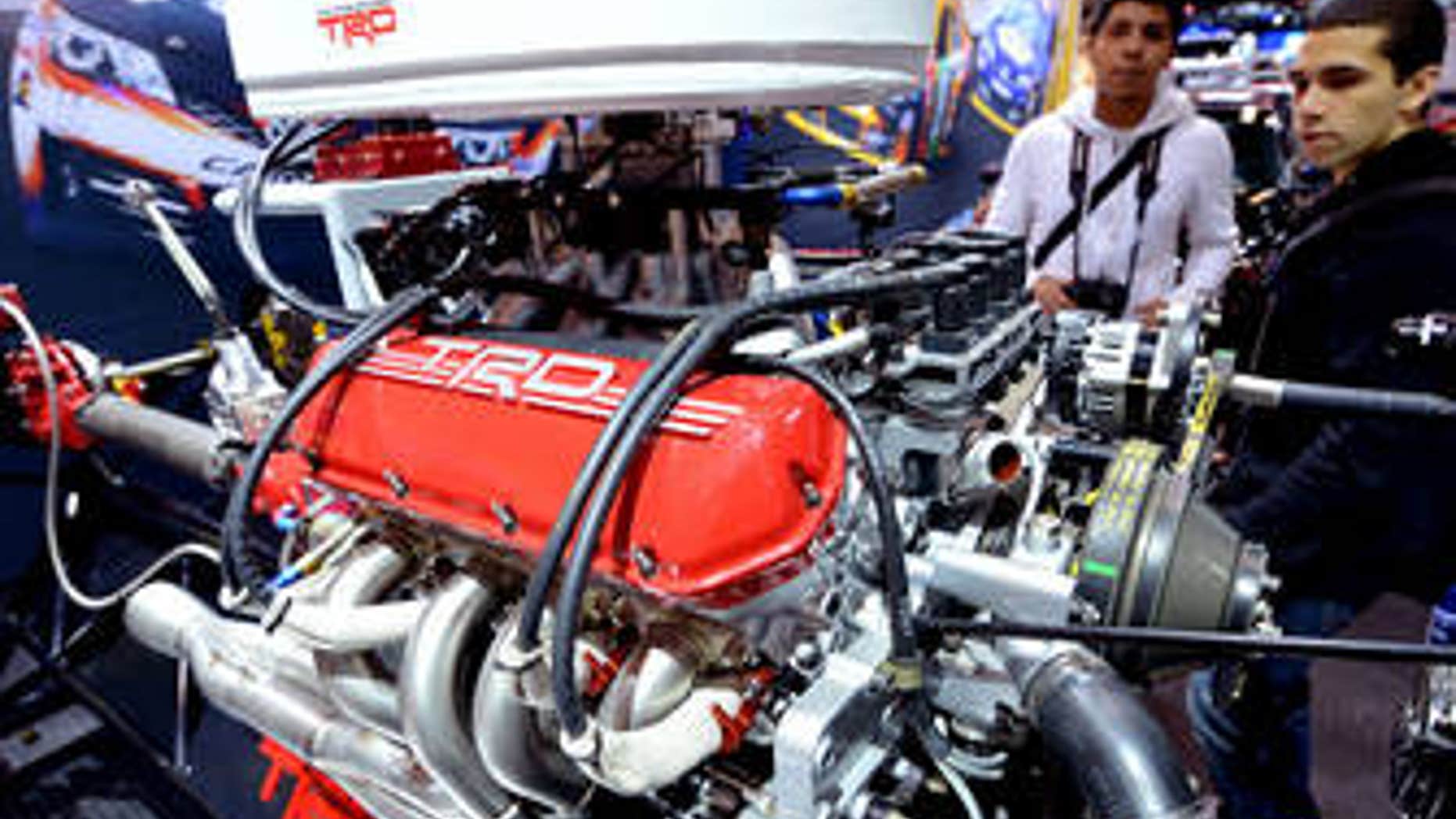 One of the big storylines I am going to be following this weekend at Kansas is whether we'll see a host of engine issues. At this point in the season, everyone is going to try and squeeze out that last bit of RPM's that they can get. When you combine that with cooler temperatures at Kansas this weekend, along with the grip the track has, well it could spell disaster for some.
We've already seen what happened when Toyota took some power away to make sure their engines lasted. It wasn't the best of results. We are three races into the Chase. This is championship time. So everybody has to take a deep breath and do some forecasting.
They will be forecasting the weather. They will be trying to forecast what the Kansas weather will do with the tire combination that Goodyear is bringing back for the first time since Atlanta. How much more can they expect their drivers to hammer those engines and I mean hammer them? If the drivers can get their cars to work the way they want, then they are going to be back in the gas quicker.
When you do that the engine really doesn't get a chance to take a breath, for a lack of a better term. The RPM's just hang up there so high for so long that it just takes that one thing that goes into an engine not liking those constant high RPM's and you'll quickly and sadly find out where that weak link is.
Some days, if you are lucky, you never find it. On others days you find it too quick and you are loading your car into the hauler to head home while the race is still going on. The teams in the Chase, especially those three guys upfront can't afford a day like that. Kansas is a great example of why engine builders and engine tuners don't sleep at all the night before a race.
The other thing that you can't ever discount is how this Gen-6 car has developed and evolved since the first Kansas race in 2013. If you spend too much time looking back at April, the rest of the field is going to blow by you this weekend. Now sure, the first Kansas race is a good baseline and a good place to start, but there are too many variables out there from then to now. How hot was the summer? What effect did that have on the track surface? How does all that affect this new tire? All those things are unknowns.
So those are the challenges that a driver, crew chief and engine builder must face. They have to come up with a plan. That's the challenge for them all because it's a plan for how they are going to attack the race track.
So if you ran well there in the spring or even won the race, don't come into Kansas expecting them to already be engraving your name on the trophy. It doesn't happen that way. That's why we run the race. You have zero guarantees of how your day will play out. This weekend at Kansas there are simply too many variables in play to predict anything.