Investigators Sorting Through Conflicting Accounts of Football Player's Death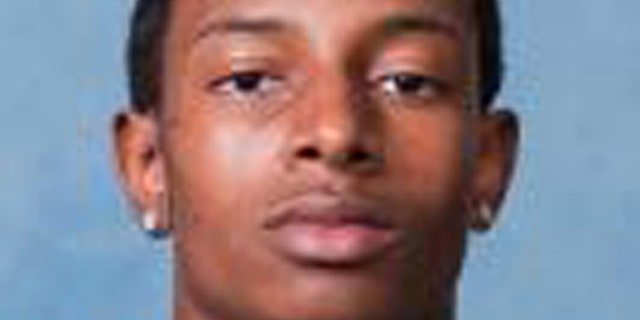 THORNWOOD, N.Y. – Investigators are trying to unravel conflicting accounts of how a college football player allegedly driving away from the scene of a fight ended up dead hours after the team's homecoming game, struck in a burst of police gunfire that pierced his windshield.
Authorities say Danroy "D.J." Henry, 20, had been parked in a fire lane outside a bar when he sped away from officers who were rapping on his car window, hitting one who clung to the hood as the sedan barreled toward a colleague.
But the father of a passenger in the car says the driver took off because he thought police wanted him to move — and he denied that an officer was struck.
Mount Pleasant Police Chief Louis Alagno told FoxNews.com Tuesday that his department is interviewing "numerous witnesses" to determine what happened. Some accounts are consistent, while others vary greatly, he said.
Alagno had no comment on whether officers are trained to shoot when a vehicle is driving away, saying, "I'm not going to comment at this time because I'm not exactly sure what happened."
"Obviously the use of deadly physical force is an integral part in any officer's training," he said.
New York State Police on Monday joined the investigation of the events involving three local police officers early Sunday. Henry had just played in Pace University's game against Stonehill College of Easton, Mass., the junior defensive back's hometown.
Henry's family and friends, meanwhile, are skeptical of the account of events police gave.
Brandon Cox, a passenger in Henry's car who was grazed by a bullet, said they "won't rest until we get justice for D.J."
"In my heart, what went on that night ... it didn't need to come to that," Cox, who played football for Stonehill, said at a news conference outside his family's home in Easton. "Whether we were trying to drive away or not ... there was no need for any of that to happen. I do feel that we were victimized in that my friend's life was taken for no reason."
Cox's father, Thomas Parks, said Henry thought a police officer who knocked on the window of the car wanted them to move so he started driving. He said Henry and Cox then saw an officer climb onto the hood and fire into the car.
The two were not involved in the fight that drew police to the scene, Parks said.
A disturbance at Finnegan's Grill spilled from the strip mall in the Westchester County hamlet of Thornwood into the parking lot, and police from Pleasantville and Mount Pleasant were called.
Henry's Nissan Altima was parked in a fire lane as officers arrived. When an officer knocked on his window, Henry stepped on the gas, Alagno said at a news conference.
"For no reason, the vehicle sped away," he said. "I can't describe to you why the driver did what he did."
Pleasantville Officer Aaron Hess tried to stop the car, was struck and "ended up on the hood," Alagno said. Hess drew his pistol and fired into the vehicle, the chief said.
Mount Pleasant Officer Ronald Beckley also fired at the car as it neared him in the fire lane, Alagno said. Another Mount Pleasant officer, Carl Castagna, was also struck; none of the three officers was seriously injured. A backseat passenger in Henry's car was unhurt, Alagno said.
The Nissan, still in the fire lane, crashed into a patrol car and stopped. Officers handcuffed Henry, but "on seeing his condition they uncuffed him" and treated him, including with a defibrillator, Alagno said.
A student's cell phone video recording of the aftermath appears to show people performing chest compression on a person amid flashing police lights and screaming students clutching themselves against the night chill.
One passenger suffered a graze wound, and it wasn't clear whose bullet killed Henry. Police are gathering "all available video" from nearby stores, Alagno said.
A candlelight vigil was held Sunday evening at Pace's Pleasantville campus, which Henry attended.
"A lot of witnesses" disagree with the preliminary police account, his father, Danroy Henry Sr., told the Brockton Enterprise of Massachusetts on Sunday, "so we need to get to the bottom of it."
He and the victim's mother, Angela, had watched their son play Saturday in front of about 500 people.
"There's no script for this," his father told The Associated Press on Monday. "Please give us a day. At some point we will make ourselves available, but right now we are mourning our son."
Cox, who wouldn't elaborate on the events of early Sunday, citing his lawyer's advice, said he was "heartbroken."
"We spent all our summers together," he said. "We worked out together. We got ready for football together. We laughed ... we rejoiced together."
Former Oliver Ames High School head coach Mike Yurof, who coached Henry from his freshman to junior years in Easton, said the victim was a hardworking player who never complained or questioned coaches.
"He had a great work ethic (and) good attitude toward the game," Yurof said.
On the Pace campus, four of Henry's teammates — all sporting Mohawk haircuts that Henry had administered — called him inspirational. They said he had given up the "sexier" position of receiver to be a defensive back for the good of the team.
Pace is winless so far this year, and teammate Jonfrey Sanchez said Henry had suggested the mohawks, saying, "Let's do something different."
Coach Chris Dapolito said of Henry, "Since the time I've known him, he has never been in trouble."
Though police in general may use deadly force to protect themselves from the same, Alagno said, "I'm not aware of any written protocol that tells an officer what to do after he's been run down by a motor vehicle."
State police and Westchester County crime scene experts are investigating, along with the office of Westchester prosecutor Janet DiFiore.
FoxNews.com's Cristina Corbin and the Associated Press contributed to this report