CUP: New Dynamic For Blue Oval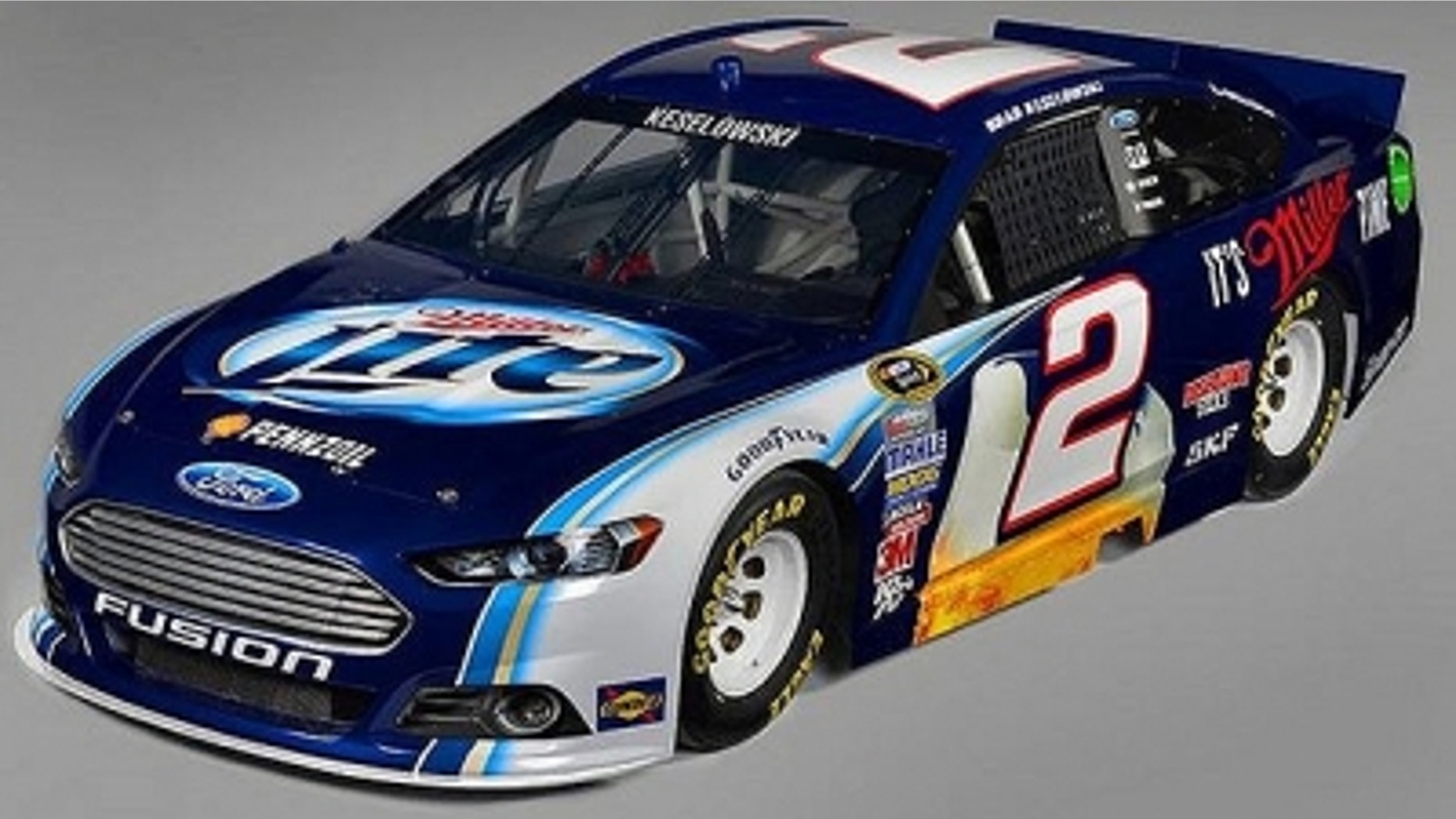 The new Sprint Cup season will bring with it a very new dynamic in the Ford Racing community.
And it could give the Blue Oval an excellent shot at scoring its first Sprint Cup championship since 2004.
Joining Roush Fenway Racing in the top ranks for Ford will be Penske Racing, which, by the way, brings along some rather impressive baggage – the Sprint Cup championship in the presence of driver Brad Keselowski.
Keselowski drove Dodges to the 2012 title in one of the oddest juxtapositions in NASCAR history. Dodge decided early in the season to make 2012 its final year in the sport, and Penske Racing and Keselowski handed the manufacturer a splendid going-away present – the championship.
Now Penske Racing brings its considerable weight to Ford, which previously had a partnership with team owner Roger Penske. Joey Logano joins Keselowski on the team this season.
Penske Fords will be powered by Roush Yates Engines.
Although other teams, notably Richard Petty Motorsports and Wood Brothers Racing, field Fords, having a top-flight, internationally respected organization like Penske Racing on board will change things considerably for the Blue Oval.
"Penske Racing contends for the Sprint Cup title every year, and our goal, with the addition of this program, is that Ford will compete for the manufacturers' title every year as well," Ford's Jamie Allison said.
The Roush teams will provide an early benchmark for Penske as the transition is made.
There also will be an advantage to having more teams chasing the intricacies of the new Gen-6 race car.
"Having that additional technical information was very important to us," Penske said.
Pursuit of success with the new car will begin – in a very new climate for Ford – next month at Daytona.
Mike Hembree is NASCAR Editor for SPEED.com and has been covering motorsports for 30 years. He is a six-time winner of the National Motorsports Press Association Writer of the Year Award.