CUP: Johnson Hitting 'Moving Target'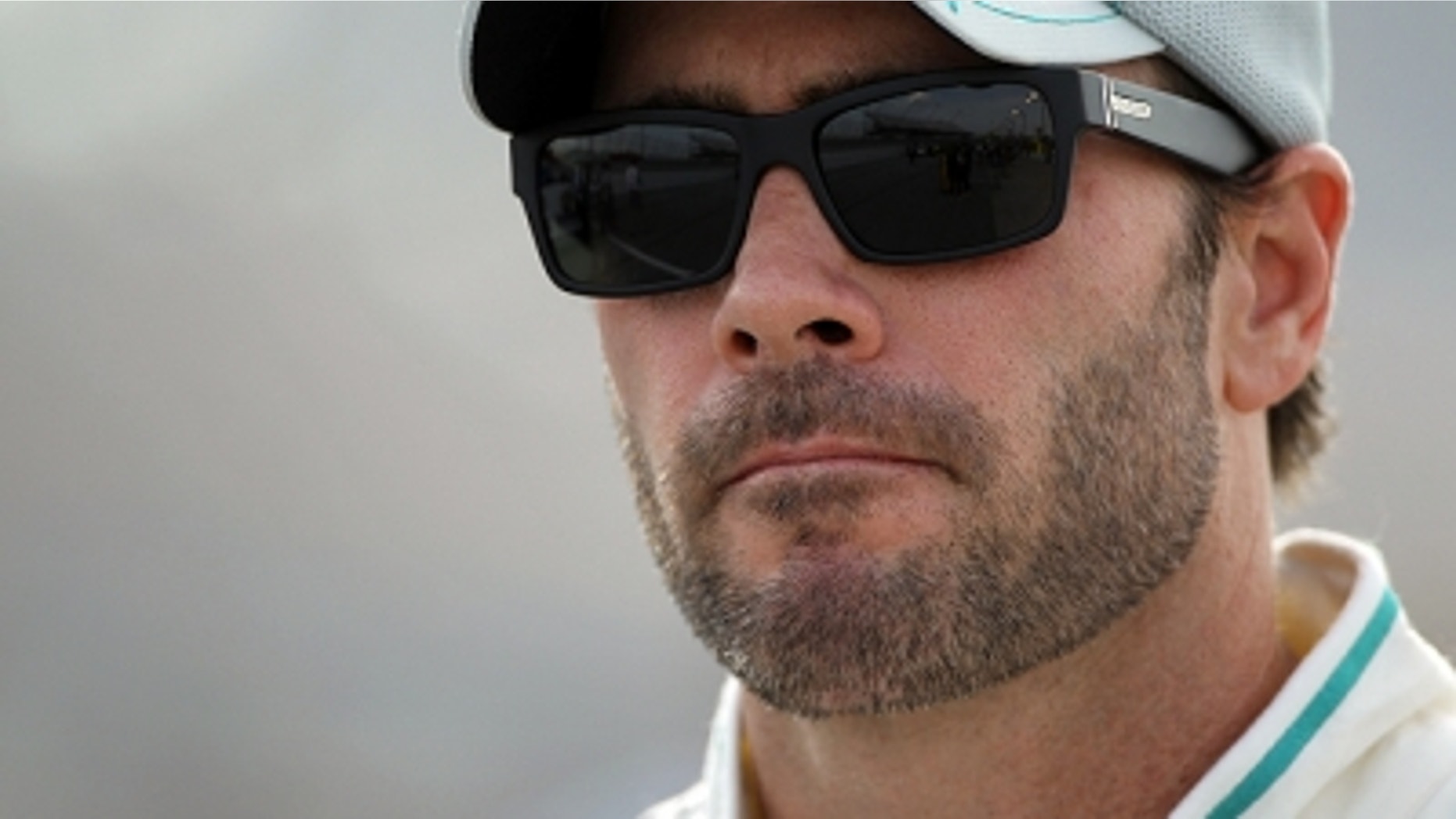 Jimmie Johnson is almost a full race in front of all of his challengers for the Sprint Cup championship.
With the point race taking a break this week for the Sprint All-Star Race, Johnson holds a 44-point lead over second-place Carl Edwards after 11 events. Everyone lower than the top five is at least two races behind Johnson's pace.
Although third-place Matt Kenseth holds the lead in victories (with three), Johnson has more top fives (six) and top 10s (eight) than any other driver, and he has finished every race.
It's a quite pleasant start as Johnson searches for his sixth championship.
"It's nice to get off to a quick start," Johnson said. "I always try to check some boxes – win a race is a huge one, win a pole another one. Try to win multiple races now with the seeding process and also the wild card for the Chase.
"We have worked through some of those check marks pretty quick (he has a pole at Martinsville and wins at Daytona and Martinsville). As the year wears on, the focus still is on making the Chase, which we are probably in good position for with our two wins. Don't want to guarantee anything there and then being ready for the Chase."
The process now involves rolling along and staying steady, Johnson said.
"So, we are really just going down the road right now. I can't draw any big conclusions, but I'm very proud of where we are. Again, I think it reflects the hard work that was put in during the off-season. We need to stay aggressive and keep working hard and see once we get close to September what we have for everybody."
Through 11 races, Johnson's only finish worse than 12th is a 22nd at Bristol, where he was victimized by a blown tire.
He has been in first place in the point standings after nine of the 11 events and has been no worse than third.
"It really has been a good start for the team," Johnson said. "Clearly, the points show that, but I look through it – two wins, how prepared out team was for all types of racing.
"I would say our worst race, based on performance, was in Fontana. We still managed to get a 12th due to a lot of cautions at the end. We kept pitting and putting tires on and was able to move our way back up through the field.
"Only one major issue at Bristol, when I blew the right-front (tire) and had a poor finish there [but] a great start. I think the great start reflects the hard work that was done during the off-season by everybody at Hendrick Motorsports."
Johnson said he doesn't take the point lead for granted.
"Right now, it's a moving target," he said. "To stay on top of the points lead is going to be tough. We are still learning the Gen-6 car, and each week there is something new that we discover about the car and try to use to make our vehicles faster. We are chasing a moving target right now, but [we're] off to a great start and happy about that."
Mike Hembree is NASCAR Editor for SPEED.com and has been covering motorsports for 31 years. He is a six-time winner of the National Motorsports Press Association Writer of the Year Award.