CUP: Can Hamlin Make The Chase?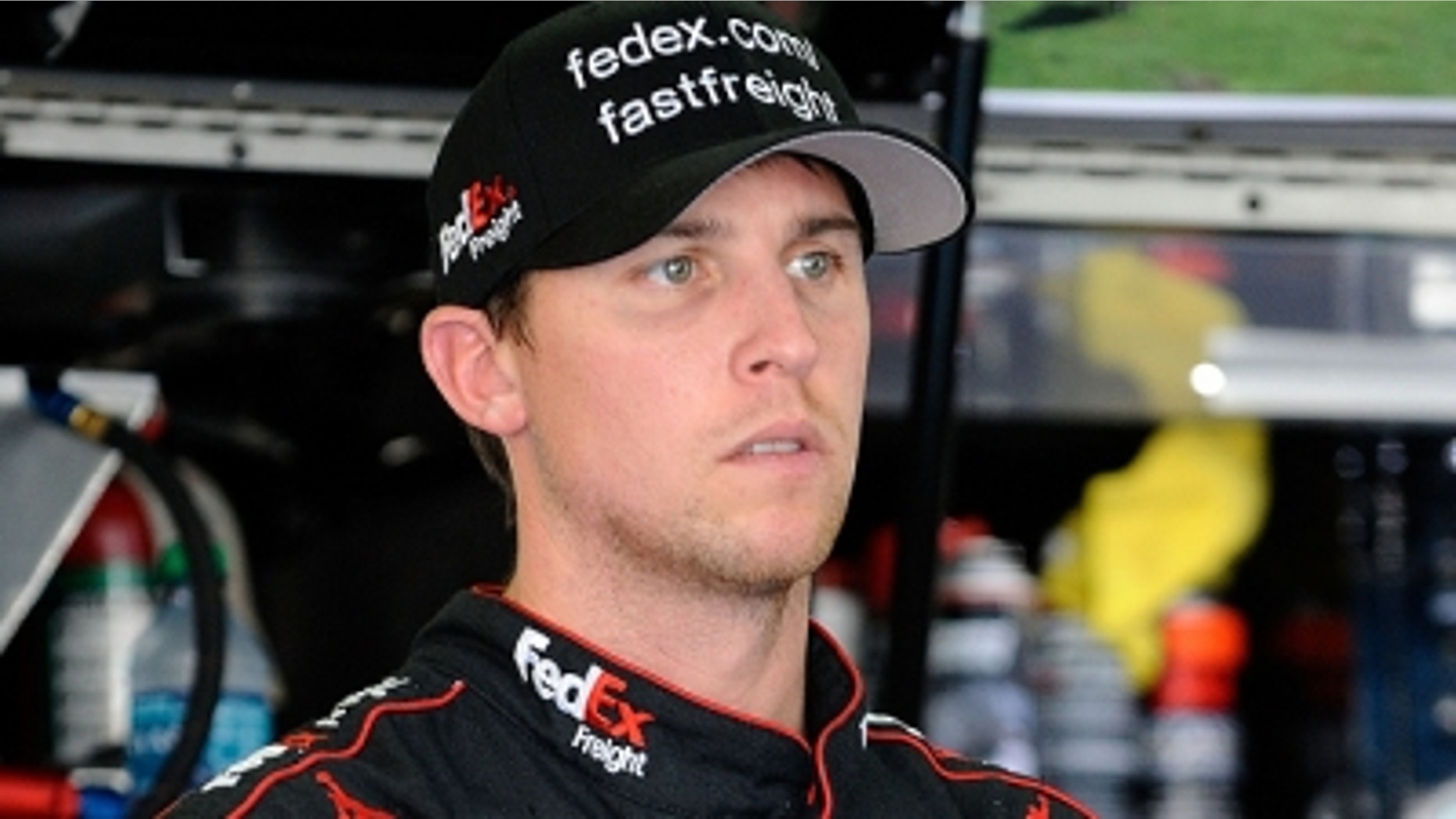 With Denny Hamlin expected to miss the next five races, he and his Joe Gibbs Racing team face several key questions, none more critical than this: Can Hamlin still make the Chase for the Sprint Cup?
The short answer is yes, although certainly not easily.
JGR announced late Tuesday night that Hamlin is expected to be out approximately six weeks while he recovers from a L1 vertebra compression fracture suffered Sunday at Auto Club Speedway in a last-lap crash with Joey Logano.
Hamlin qualified for the Chase in each of his previous seven full seasons with JGR, finishing second in 2010 and third as a rookie in 2006. He has won at least one NASCAR Sprint Cup race in each of those seven seasons and four times has won multiple races in a single year.
To make the Chase this year, Hamlin will have to either be in the top 10 in points after 26 races or be in the top 20 and be one of the two drivers in positions 11-20 with the most race victories.
The Sprint Cup Series is off this weekend, which means if Hamlin's recovery goes as planned, he is likely to miss the next five races, returning at Darlington Raceway in mid-May.
If Hamlin misses five races, it will be virtually impossible to make the top 10 in points, so he would have to shoot for winning at least one race and probably more, and finish in the top 20 in points after the 26th race at Richmond International Raceway.
In 2011, the 20th-ranked driver at the end of NASCAR's regular season had 673 points; last year, the 20th driver at that time had 640 points.
In five races so far this season, Hamlin has accumulated 145 points, an average of 29 points per race. Assuming Hamlin competes in 21 of the first 26 races, that projects out to 609 points by the end of NASCAR's regular season, likely not enough to make the top 20.
Of course, if Hamlin ends up missing only three or four races, his odds would improve considerably. If Hamlin were to continue averaging 29 points a race and only miss three races, he'd have 667 points after Richmond.
Still, to make the Chase, he'd have to win a race or races in addition to being in the top 20. In each of the last two seasons, four drivers won one race, finished in the top 20 in regular-season points and missed the Chase, anyway.
Hamlin proved he can withstand pain by racing 10 days after arthroscopic knee surgery a couple of years ago. But the decision on when Hamlin gets back behind the wheel of the No. 11 FedEx-sponsored Toyota is not up to him. He will require medical clearance to go back to work, which means it's a week-to-week process.
Still, there is a slight ray of hope for Hamlin that his season isn't completely lost.
Tom Jensen is the Editor in Chief of SPEED.com, Senior NASCAR Editor at RACER and a contributing Editor for TruckSeries.com. You can follow him online at twitter.com/tomjensen100.