Copa América Centenario reveals pots for upcoming draw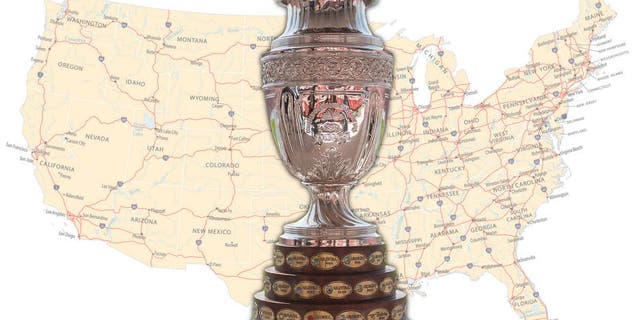 United States and Mexico are guaranteed to face two South American sides after the Copa América Centenario pots were revealed on Wednesday.
The Copa América Centenario organizing committee named Argentina, Brazil, Mexico and the U.S. as top seeds in the 16-team tournament in December. Tournament directors subsequently divided the 12 remaining teams into three geographic-based pots ahead of the draw in New York City on Sunday night.
Colombia, Chile, Ecuador and Uruguay feature in Pot 2 as the top four remaining CONMEBOL sides, according to the December 2015 FIFA World Rankings. The pairing of these four nations ensures competitive balance and underscores the magnitude of the task ahead for the top seeds.
The remaining four CONCACAF sides -- Costa Rica, Haiti, Jamaica and Panama -- feature in Pot 3. Their placement in a separate pot ensures Mexico and the U.S. are slated to face one -- and only one -- foe from their confederation during the group stage. World Cup quarterfinalists Costa Rica stand out as the most difficult option among these four sides, while Haiti and Panama are included after claiming the last two spots out of CONCACAF by playoff last month.
Bolivia, Paraguay, Peru and Venezuela complete the draw in Pot 4. The decision to separate the teams geographically hurt Paraguay and Peru (they are ranked ahead of Haiti, Jamaica and Panama and would have featured in Pot 3 if the FIFA rankings were the determining factor), while Bolivia and Veneuzela are the lowest ranked teams in the field.
Tournament organizers are expected to place the Pot 1 teams in their assigned groups -- United States (Group A), Brazil (Group B), Mexico (Group C) and Argentina (Group D) -- and then draw the remaining pots in backwards order from Pot 4 to Pot 2, according to a release.
Pots for the Copa América Centenario draw
Pot 1 (Seeded Nations): United States, Brazil, Mexico, Argentina
Pot 2: Colombia, Chile, Ecuador, Uruguay
Pot 3: Costa Rica, Haiti, Jamaica, Panama
Pot 4: Bolivia, Paraguay, Peru, Venezuela