Carson Wentz had to get busted out of a gas station bathroom in New Jersey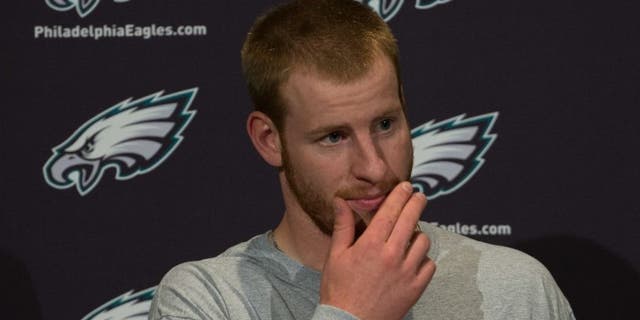 NEWYou can now listen to Fox News articles!
Philadelphia Eagles rookie Carson Wentz found himself in maybe the most uncompromising position on Wednesday -- locked in a gas station bathroom somewhere within the state of New Jersey.
The second overall draft pick out of North Dakota State University tweeted this breathless post of thanks to the handy gas station attendants who used their MacGyver-type wiles to help bust him out:
One imagines the garden shears were to break the lock and the leg kick was to Chuck Norris the heck out of the door to break Wentz free.