Brooklyn Nets Force Game 7 Vs. The Chicago Bulls, Brook Lopez Scores 17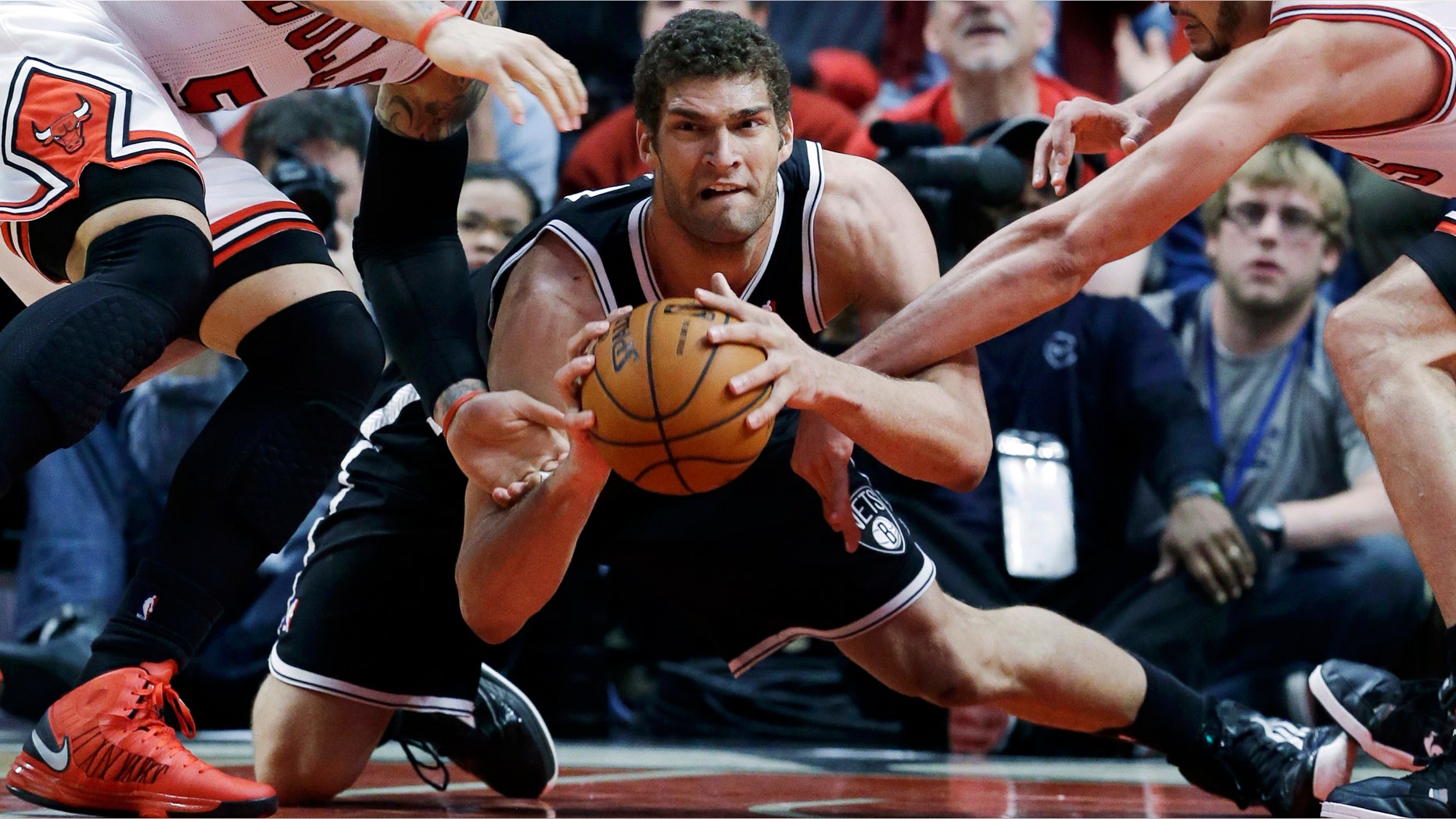 The Brooklyn Nets are no longer down and out and a seven game series just became a one game playoff.
The Nets are one win away from overcoming a 3-1 series hole after beating Chicago 95-92 Thursday night to force a seventh game.
Then again, the way Gerald Wallace sees it, they never should have been in that predicament.
"We feel like we're the better team," he said. "We feel like we shouldn't have gotten down 3-1. We feel like just as they won three games in a row, we can win three games in a row."
Deron Williams, Brook Lopez and Joe Johnson each scored 17 points, and the Nets again avoided elimination, beating the short-handed Bulls.
The series goes back to Brooklyn for Game 7 on Saturday, with the winner getting defending champion Miami in the second round.
"We just believed," Johnson said. "We believed in one another. In practice (Wednesday), we went over a lot. More so than anything, it was about who wanted it badder."
The Bulls hung in until the end even though they were missing Luol Deng and Kirk Hinrich, but Brooklyn came away with its second straight win to avoid elimination.
A layup by Nazr Mohammed cut the Nets' lead to 93-92 with 25.2 seconds remaining.
Nate Robinson then fouled Andray Blatche, who had missed a free throw only moments earlier. This time, he hit both to make it a three-point game with 19.2 seconds left.
The Bulls had opportunities to tie it, but Marco Belinelli missed a 3-pointer and Joakim Noah stepped out of bounds with about six seconds left.
Chicago still had a chance, though.
Noah tied up Williams after the inbounds, resulting in a jump ball with 3.6 seconds left.
Johnson controlled the ball, and the Nets hung on.
Wallace added 15 points for Brooklyn.
Only eight NBA teams have come back from a 3-1 deficit to win a best-of-7 series, but the Nets are in position to do just that.
"Most people would have counted us out being down 3-1," Blatche said. "But we kept fighting. We showed that we have a lot of heart. Now that it's tied up, we have to go out with the same hunger, the same attitude, finish this off."
And the Bulls?
"We're a team of fighters," Noah said. "We keep getting punched in the face, but we fight back. I'm proud of this team."
The Bulls stood their ground even though Hinrich missed his second straight game with a bruised left calf, and Deng got sent home from the arena with flu-like symptoms, forcing coach Tom Thibodeau to shuffle the lineup.
Belinelli started at shooting guard with Jimmy Butler moving to small forward. He scored 22 points and tied a career high with seven assists. Robinson started his second straight game and finished with 18 points, but it's no secret that the offense runs smoother with Hinrich and that he does a better job containing Williams.
"Yes, it was big," Nets coach P.J. Carlesimo said. "It affects the game because he's one of their best players, not just as a defender."
Butler had 17 points, seven rebounds and six assists for Chicago. Noah added 14 points, 15 rebounds and five blocks. Carlos Boozer scored 14 and grabbed 13 boards.
The Nets were leading 81-73 early in the fourth after 3-pointers by Wallace and C.J. Watson.
Robinson wowed the crowd when he faked picking up his dribble for a jumper and drove past a leaping Kris Humphries for a layup that made it 83-79 with about 7:30 remaining.
Noah scored on a tip-in that made it 87-85 with four minutes left. Then, after Lopez dunked, he rotated over for a huge block of Lopez, delighting the crowd.
The fans were really screaming when Belinelli made a 3 to pull Chicago within 90-88 with 2:19 remaining.
Blatche then banked in a fadeaway with 1:15 remaining, but Robinson quickly answered with just over a minute left.
He also missed a driving layup with 32 seconds to play. Boozer got called for a loose ball foul on the play, and Blatche hit the second free throw to make it 93-90.
"There is not a team in the league that plays harder than them," Carlesimo said. "We could have made it easier on ourselves and given us more of a cushion if we made some layups and free throws late in the game."
Based on reporting by The Associated Press.
Follow us on twitter.com/foxnewslatino
Like us at facebook.com/foxnewslatino