Bounce back year for Niners' Aldon Smith in 2015?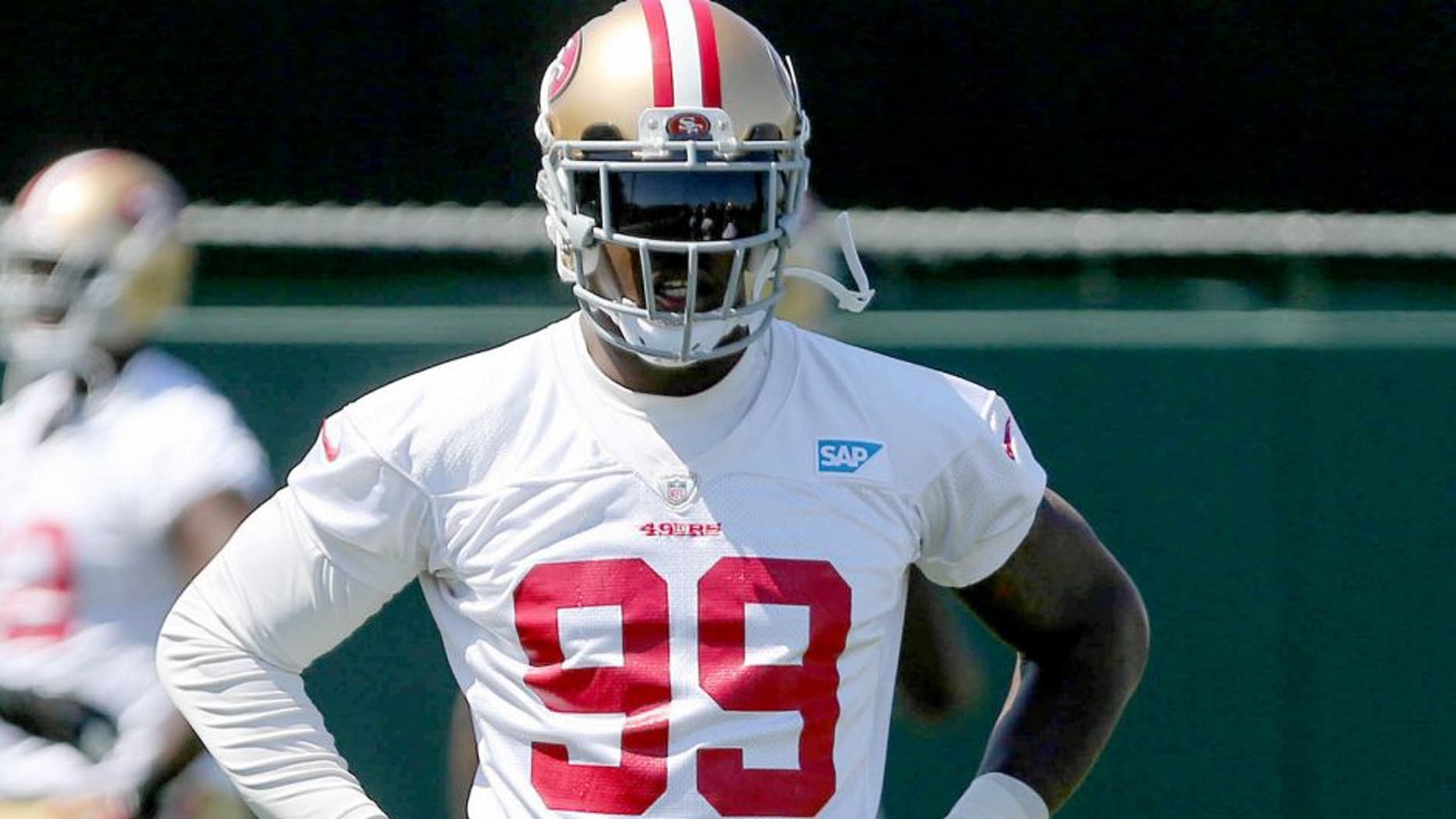 Aldon Smith's 2014 season didn't go as planned.
He was suspended nine games for violating the NFL's personal conduct policy and the substance abuse policy. Even in the seven contests he appeared in, Smith totaled just 15 tackles and two sacks.
His first two seasons in San Francisco showed promise. The last two have been hampered by suspensions and injuries. But 2015 should be different, and Smith admitted as much.
"I feel real good," Smith said, via The Press Democrat. My body feels good. I'm ready to go."
Those words should be encouraging to the coaching staff and Smith's teammates.
The defense will be without many key pieces from 2014 - Patrick Willis, Chris Borland, Justin Smith, Chris Culliver and Perrish Cox - but Smith is just two seasons removed from recording 19.5 sacks.
If Smith can stay on the field for the majority of 2015, it would be a boon for a defensive unit in the midst of so much change.
(h/t Examiner)