2017 NFL draft order, first round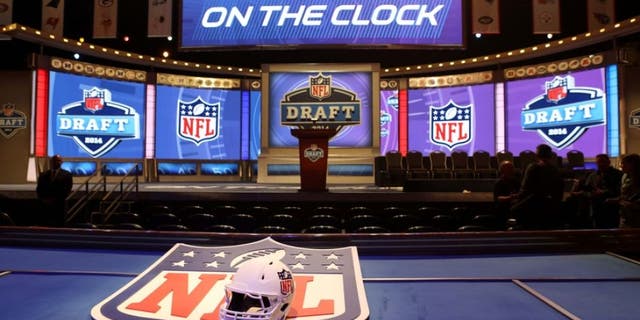 Now that the Super Bowl is finished and the New England Patriots are NFL champions, we finally have the full first-round order for the 2017 NFL Draft.
The draft will be held April 27-29 in Philadelphia. Ironically, the Eagles are one of two teams that don't yet know their exact draft slot. Philadelphia and Indianapolis had identical records and opponents winning percentages, so a coin flip will determine which team picks 14th and 15th.
1. Cleveland
2. San Francisco
3. Chicago
4. Jacksonville
5. Tennessee (via Rams)
6. New York Jets
7. Los Angeles Chargers
8. Carolina
9. Cincinnati
10. Buffalo
11. New Orleans
12. Cleveland (via Eagles)
13. Arizona
14. Indianapolis or Philadelphia (via Vikings)
14. Indianapolis or Philadelphia (via Vikings)
16. Baltimore
17. Washington
18. Tennessee
19. Tampa Bay
20. Denver
21. Detroit
22. Miami
23. New York Giants
24. Oakland
25. Houston
26. Seattle
27. Kansas City
28. Dallas
29. Green Bay
30. Pittsburgh
31. Atlanta
32. New England