1964 Cy Young winner, 11-year MLB veteran Chance dies at 74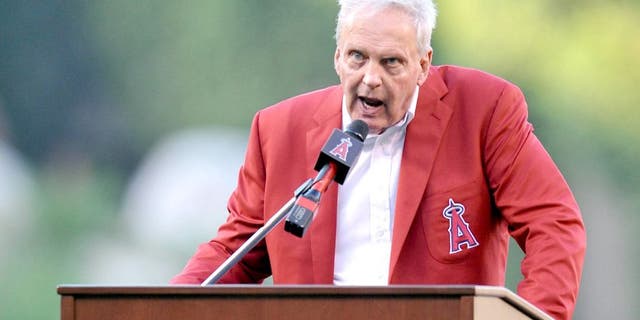 NEWYou can now listen to Fox News articles!
WOOSTER, Ohio -- Dean Chance, who won the 1964 Cy Young Award and later pitched a no-hitter, died Sunday. He was 74. The Wooster Daily Record reported Chance was found at his New Pittsburgh, Ohio, residence unresponsive Sunday morning after a friend became worried about him, said a family member.
The funeral home handling the arrangements near where he lived in Ohio confirmed Chance died. There were no details on the cause of death.
Chance died two months after being at Angel Stadium in Anaheim, Calif., for his induction into the Angels Hall of Fame.
In 1964, Chance went 20-9 with a 1.65 ERA for the Angels and won the Cy Young -- from 1956-66, only one pitcher in the majors won the award each year. At 23, he was the youngest Cy Young winner until the Mets' Dwight Gooden won in 1985 as a 20-year-old.
Chance threw a no-hitter for Minnesota in August 1967. Earlier that month, he pitched a five-inning perfect game.
Chance went 128-115 with a 2.92 ERA in 11 seasons. He began with the expansion Los Angeles Angels in 1961 and also pitched for Minnesota, Cleveland, the Mets and Detroit.
The two-time All-Star was well known for his exploits off the field, too. With teammate Bo Belinsky, he would pal around Hollywood with the likes of Frank Sinatra and Marilyn Monroe.
From the Wooster Daily Record:
Arguably the best high school pitcher in Ohio history, Chance led little West Salem Northwestern to the 1959 Class-A state baseball title and the 1958 basketball title. He still holds numerous Ohio High School Athletic Association records, including for wins and winning percentage (52-1 record), consecutive wins (32), no-hitters in a season (eight) and in a career (17). ...
After retiring from baseball at age 30, Chance's adventures never stopped. He worked as a carnival showman, was president of the International Boxing Association and was a regular at sports memorabilia shows.
He also was a person who was constantly giving back to his native Wayne County. He still lived in the family farmhouse not far from where he grew up in in New Pittsburg, which is just outside of Wooster.
Chance worked tirelessly as the director of the Roy Bates Foundation, created by his former high school coach. Over the last 22 years, the Bates Foundation has given out more than $270,000 to Wayne County high school seniors.