Pentagon Sends Drones, Anti-Terror Equipment to Counterterror Forces Dealing With Somalia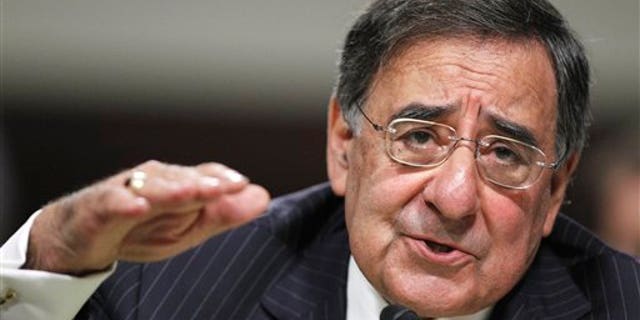 WASHINGTON -- The Pentagon is sending nearly $45 million in military equipment, including four small drones, to Uganda and Burundi to help battle the escalating terror threat in Somalia.
The latest aid, laid out in documents obtained by The Associated Press, comes as attacks intensify in Somalia against the al Qaeda-linked terror group al-Shabab, including an airstrike late Thursday that hit a militant convoy, killing a number of foreign fighters, according to officials there.
U.S. officials, including incoming Pentagon chief Leon Panetta, have warned that the threat from al-Shabab is growing, and the group is developing stronger ties with the Yemen-based al Qaeda in the Arabian Peninsula. Panetta told lawmakers earlier this month that as the core al Qaeda leadership in Pakistan undergoes leadership changes, with the killing of Usama bin Laden, the U.S. needs to make sure that the group does not relocate to Somalia.
The Pentagon plan is aimed at helping to build the counterterrorism of Uganda and Burundi, two African Union nations that have sent about 9,000 peacekeeping forces to Somalia. The military aid includes four small, shoulder-launched Raven drones, body armor, night-vision gear, communications and heavy construction equipment, generators and surveillance systems. Training is also provided with the equipment.
In addition, the Pentagon will send $4.4 million in communications and engineering equipment to Uganda.
Somalia has not had a fully functioning government in two decades. The government controls just a small slice of Mogadishu, but officials have said that the peacekeeping offensive is enabling them to wrest swaths of territory in the city and in southern Somalia from the insurgents.
The aid is part of a $145.4 million package that Pentagon officials approved and sent to Capitol Hill last week as part of a notification process before the equipment can be delivered.
Up to $350 million in military aid can be distributed this year to support counterterror operations in other countries. The Pentagon routinely releases the military aid in three or four installments each year, and the first package approved earlier this year was for about $43 million. So far, none of the assistance this year has gone to Yemen -- which has been a top counterterrorism priority for the U.S.
Last year, the Pentagon allocated $155 million for aid to Yemen, and military leaders had proposed as much as $200 million for this year. But U.S. officials have become increasingly alarmed about the violent anti-government protests and unrest rocking the country.
Protesters are demanding that President Ali Abdullah Saleh's powerful sons and other members of his inner circle leave the country, even as Saleh remains in Saudi Arabia receiving treatment for injuries he suffered in an attack on his palace early this month.
Adm. Mike Mullen, chairman of the Joint Chiefs of Staff, has said that aid to Yemen has been interrupted by the chaos there, and once that ebbs the U.S. will consider what next steps to take. But U.S. officials consider AQAP in Yemen one of the most serious and immediate terrorist threats, fueled in part by radical American-born cleric Anwar al-Awlaki.
Al-Qaida in the Arabian Peninsula has been linked to a number of terror attacks in the U.S., including the Christmas Day 2009 attempted airliner bombing.
The Pentagon aid package also includes funding a number of other North African countries, including several where there is a continuing terror threat from al-Qaida in the Islamic Maghreb. The plan includes:
--$22.6 million for Mauritania for a turbo prop aircraft for troop transport and surveillance, and necessary maintenance and training; and $8.1 million for airfield systems and construction and communications equipment to develop a forward operating base in the country.
--$17.7 million for an aircraft for Djibouti, where the U.S. has its only Africa military base.
--$12.1 million for helicopter upgrades and training for Kenya.
--$1 million for Mali for mine detector kits.
Also included in the aid package is $12 million for small boats and communications equipment for Maldives; $12 million for six patrol boats and trailers, body armor and communications equipment for Philippines; $8.4 million for communications equipment and weapons for Bangladesh; $900,000 for biometric data collection devices for Oman; and $850,000 for radar installation services for Malaysia.
There is also about $600,000 in the plan for human rights training in the countries.