From California House races to women winning big, 9 things to know about Tuesday's primaries
NEWYou can now listen to Fox News articles!
From women hoping to make history to a recall vote for a California judge who issued a controversial sentence to a college student convicted of sexual assault, June 5 was a busy night of primary elections nationwide.
Primaries were held in eight states: Alabama, California, Iowa, Mississippi, Montana, New Jersey, New Mexico and South Dakota.
President Trump took to Twitter Wednesday morning to praise Republicans and John Cox, the GOP gubernatorial candidate in California who secured enough votes to make it to the general election in November.
"Great night for Republicans! Congratulations to John Cox on a really big number in California. He can win," Trump said. "So much for the big Blue Wave, it may be a big Red Wave. Working hard!"
Read on for a look at nine primary moments you should know about.
Newsom, Cox advance to California gubernatorial race
Republican John Cox, who has the support of President Trump, will appear on the ballot against Democrat Lt. Gov. Gavin Newsom later this year.
Cox received about a quarter of the votes counted so far, easily outpacing former Los Angeles Mayor Antonio Villaraigosa for the second-place finish. Newsom came in first by a comfortable margin.
Cox, 62, earned his wealth as a lawyer, accountant and investor in the Chicago area. He also owns thousands of apartments in the Midwest. Newsom, 50, is the former mayor of San Francisco.
Trump encouraged California voters to support Cox in the primary with multiple tweets, calling the businessman a "really good and highly competent man."
On the morning of the primary, Trump said Cox "will make a BIG difference" in California, which he called a "high tax, high crime" state.
Congresswoman who opposed Trump forced into runoff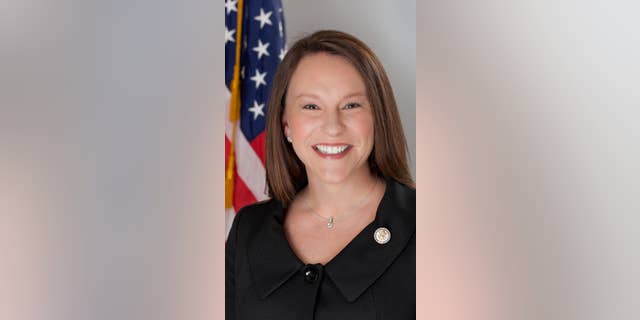 Rep. Martha Roby, R-Ala., retracted her endorsement of Trump -- before he was elected president -- after an "Access Hollywood" tape of Trump saying vulgar things about women was published.
Nearly two years later, her seat is in danger. Roby failed to reach the 50 percent threshold in Alabama's primary and will face Bobby Bright in a July 17 runoff. Bright is the former mayor of Montgomery, Ala., and only recently switched his party affiliation from Democrat. He used to represent the district in Congress until Roby defeated him in 2010.
FOX NEWS' FULL MIDTERM COVERAGE
Roby, 41, has represented Alabama's 2nd congressional district since 2011.
"Donald Trump's behavior makes him unacceptable as a candidate for president, and I won't vote for him," Roby said at the time, adding, "Hillary Clinton must not be president, but, with Trump leading the ticket, she will be."
Her lack of support for Trump has made her a target in the midterm elections. Bright even released a campaign ad in which he accused her of having turned "her back on President Trump when he needed her the most."
Democrat Tabitha Isner won the Democratic primary and will face either Bright or Roby in the general election.
Women vying for governor win big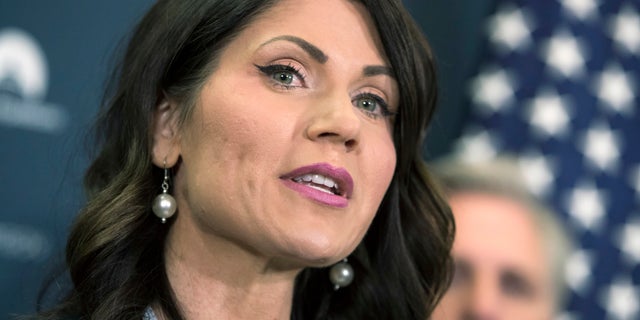 Several women secured their party's nomination for governor in the primaries.
Rep. Kristi Noem defeated Attorney General Marty Jackley to become the Republican nominee for South Dakota's gubernatorial race. She is the only woman South Dakota Republicans have nominated for the state's top job. Noem, 46, is expected to face Billie Sutton, a well-funded Democrat and former professional rodeo cowboy who ran unopposed, in the general election.
In New Mexico, Democrats elected Rep. Michelle Lujan Grisham, 58, as the party's nominee for governor. She will face Rep. Steve Pearce, a Republican, in the general election to replace term-limited Gov. Susana Martinez.
Democrats already control much of New Mexico politics, including the legislature and other statewide offices. A win for Lujan Grisham, who leads the Congressional Hispanic Caucus and has been an ardent critic of Trump, could shut out Republicans from redistricting efforts in 2021.
Incumbent Gov. Kay Ivey, a 73-year-old Republican, won the GOP primary in Alabama. She will face off against Walt Maddox, a Democrat, in the general.
"I'm grateful to the people of Alabama for their support throughout this journey, and I am honored to be chosen as the Republican nominee for Governor," Ivey, who became Alabama's second female governor in 2017 after Robert Bentley resigned, said in a statement to WBRC-TV. "I humbly ask for the people's continued support, prayers and votes in November. Let's keep up the good fight!"
In Iowa, Gov. Kim Reynolds is set to advance to the general election, as she ran unopposed. The 58-year-old will face Democrat Fred Hubbell, a wealthy businessman, in November.
Reynolds, a former lieutenant governor, took over as leader of the Hawkeye State after Terry Branstad became U.S. ambassador to China in 2017.
New Mexico poised to elect first Native American congresswoman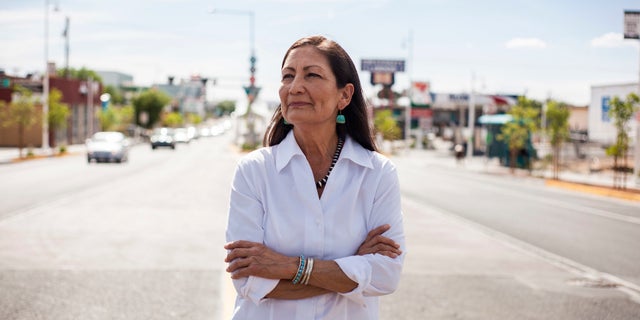 Democrat Deb Haaland won her party's primary in New Mexico Tuesday night -- putting her closer to making U.S. history as the first Native American congresswoman. If she wins the general, she would represent New Mexico's 1st congressional district, which encompasses Albuquerque.
Haaland is a former leader of the Democratic Party in New Mexico and a tribal member of the Laguna Pueblo.
TRUMP TWEETS PRIMARY DAY ENDORSEMENTS
"Donald Trump and the billionaire class should consider this victory a warning shot: the blue wave is coming," Haaland said after winning her primary.
Haaland will face Republican Janice Arnold-Jones in November's general election for the seat vacated by Lujan Grisham. Arnold-Jones ran unopposed.
No party suffered mass casualties in California House races
Both Republicans and Democrats in California appeared to escape the state's jungle primary relatively unscathed, as neither party was shut out of certain competitive House races. The jungle primary system pushes the top two finishers of a race to the November elections, regardless of party.
For Democrats, certain close House races are critical for taking back control of Congress in the 2018 midterm elections. At least two of their best pickup opportunities in southern California have yet to be officially decided, but Democrats avoided being shut out from the ballot in the vast majority of the state's top battleground races.
Republicans led the pack by a wide margin in many key races Tuesday.
In the 48th congressional district, incumbent GOP Rep. Dana Rohrabacher was comfortably in first place with about 30 percent of the vote, despite being attacked by opponents for his ties to Russia. And in the 39th district, to replace retiring Rep. Ed Royce, Republican Young Kim was ahead with about 22 percent of the vote -- with Democrat Gil Cisneros less than 3 points behind.
Republican Diane Harkey advanced to the November election in the 49th congressional district with 25 percent of the vote as of Wednesday morning, leading the pack by about 8 points in the the race to replace outgoing GOP Rep. Darrell Issa.
Democrats need to pick up 23 GOP-controlled seats in order to take the House in the midterms. Out of California's 53 House seats, Republicans hold 14, and seven of those districts backed Democrat Hillary Clinton in the 2016 presidential election.
Judge who sentenced Stanford swimmer recalled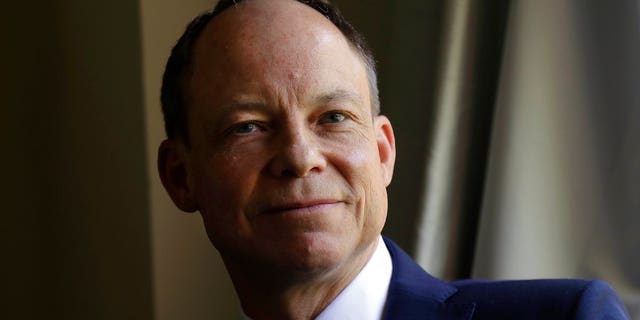 The judge who sentenced a former Stanford University swimmer to six months in prison for sexually assaulting an unconscious woman was recalled by voters Tuesday.
Judge Aaron Persky sentenced Brock Turner, who was convicted of two counts of digitally penetrating an unconscious person and one count of assault with intent to rape, to six months in jail, but Turner was released from prison after only serving half that time. He was caught in January 2015 assaulting a woman behind a dumpster.
WHY CALIFORNIANS LAUNCHED AN EFFORT TO RECALL JUDGE PERSKY, WHO SENTENCED BROCK TURNER
The prison sentence set off a nationwide conversation about campus sexual assault and whether the nation's judicial system takes the crime seriously enough -- even before the height of the #MeToo movement. Michele Dauber, a Stanford University law professor and friend of victim, launched a campaign to recall Persky.
"This is a historical moment in time. Women are standing up for their rights, and there is a national reckoning."
The recall vote was considered to be one of the first electoral tests of the #MeToo movement's political strengths.
Persky is the first California judge to be recalled in more than 80 years.
"The broader message of this victory is that violence against women is now a voting issue," Dauber said in a statement. "This is a historical moment in time. Women are standing up for their rights, and there is a national reckoning."
Assistant District Attorney Cindy Hendrickson will finish out the remaining four years of Persky's term, the San Francisco Chronicle reported.
Rosendale will face Tester for Minnesota Senate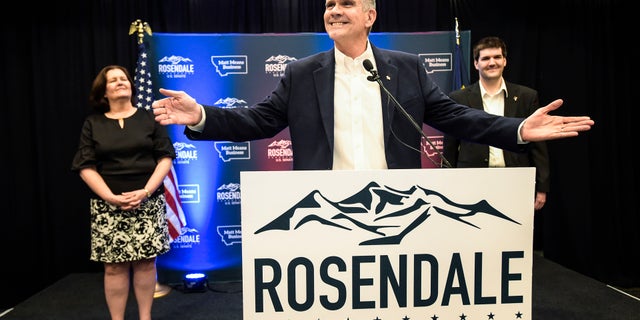 Montana state auditor Matt Rosendale beat out the three other GOP contenders to secure his party's nomination to face incumbent Sen. Jon Tester, an endangered Democrat, in the fall.
Rosendale, the 57-year-old former majority leader in the state Senate, was elected as Montana's state auditor in 2016. He had the endorsements of Sens. Rand Paul, Mike Lee and Ted Cruz in the primary.
Tester, a more conservative Democrat, drew the ire of Trump earlier this year during the kerfuffle over the president's pick to lead the Veterans Affairs Department. Adm. Ronny Jackson, who was the president's physician, withdrew his name from consideration for the Cabinet post following allegations about his prescription-drug practices and use of alcohol. Jackson was also accused of wrecking a government vehicle while intoxicated.
The allegations were collected by Tester's office, as he is the top Democrat on the Senate Veterans' Affairs Committee.
DEMOCRATS' PATH TO HOUSE TAKEOVER NARROWS: PARTY TRAILS IN CALIFORNIA RACES AS NEW YORK SEAT COMES INTO PLAY
"I'll fight for more freedom and prosperity for all Montana," Rosendale said after his primary victory. "We need to send Trump some conservative reinforcing that will end the liberal constriction."
Rosendale beat out three other contenders to win Tuesday's primary: combat veteran Troy Downing, Judge Russ Fagg and state Sen. Albert Olszewski.
Menendez survives primary to face pharmaceutical executive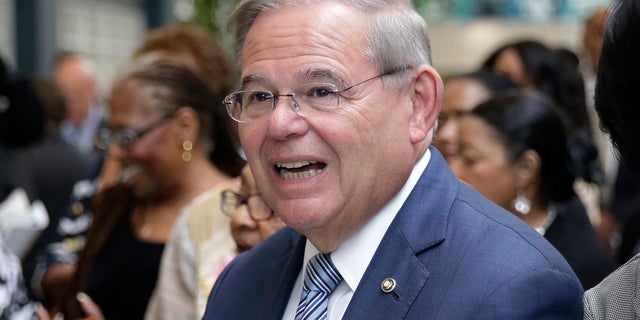 New Jersey Sen. Bob Menendez survived the Democratic primary after being ensnared in a corruption and bribery case last year. The trial ended in a mistrial after the jury said it could not reach a decision, but Menendez was "severely" admonished by the Senate Ethics Committee.
Menendez defeated publisher Lisa McCormick in the primary and will face pharmaceutical executive Bob Hugin, a Republican, in the fall.
Throughout the primary -- even though the two men are not appearing on a ballot together until November -- Hugin and Menendez did not miss any opportunity to take jabs at one another. Both candidates raked in millions of dollars in campaign contributions.
"My opponent, greedy drug company CEO Bob Hugin, is going to have to answer for his record of driving up prices for cancer patients while making millions for himself," Menendez said after his primary win.
WHAT TO KNOW ABOUT SEN. MENENDEZ'S CORRUPTION AND BRIBERY TRIAL
Hugin has distanced himself from Trump throughout his campaign. He has said he is pro-choice, pro-marriage equality and "strongly support[s] equal pay for equal work."
In the 2016 presidential election, Clinton took New Jersey with 55 percent of the vote; Trump won 41 percent.
Iowa could send youngest congresswoman ever to Washington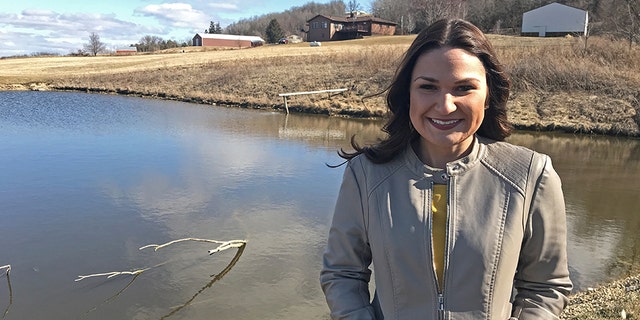 State Rep. Abby Finkenauer won the Democratic primary to take on incumbent Rep. Rod Blum, a Republican, in the fall.
If she wins the general election, Finkenauer, 28, would be the youngest woman ever elected to Congress. Rep. Elise Stefanik, R-N.Y., currently holds that record as she was elected in 2014 at the age of 30.
Blum faces a tough re-election campaign in what Fox News has labeled a toss-up election. He ran unopposed in the primary, but a group of energized Democrats are vying to take him on in the general election. His seat is one targeted by the Democratic Congressional Campaign Committee.
"As I've said from day one, this is personal," Finkenauer said in a statement after her win. "We started this campaign to stand up for families just like mine, who work hard and play by the rules but have the odds stacked against them."
Fox News' Adam Shaw and The Associated Press contributed to this report.