Ronny Jackson picked by Trump to lead the VA: What to know about the president's physician
President Trump gave Dr. Ronny Jackson a clean bill of health in March – to run the Department of Veterans Affairs.
But the White House physician has pulled himself from consideration for the job after controversies from his past came to light, Fox News has learned.
Jackson was accused of providing prescriptions without paperwork, often being drunk on the job and wrecking a government vehicle while intoxicated, according to a review of his colleagues by Democrats.
Johnson denied the allegations but said he is still withdrawing his name from consideration because the accusations "have become a distraction for this President and the important issue we must be addressing – how we give the best care to our nation's heroes."
A Navy rear admiral, Jackson is the president's personal physician who rose to prominence after he addressed the press from the White House briefing room in January to discuss Trump's health. While Jackson said the president needs to lose some weight, he said the physical exam he conducted showed overall that Trump was in good physical and mental health.
Trump fired Secretary David Shulkin on March 28, and Robert Wilkie was supposed to serve as interim secretary until Jackson's confirmation.
Read on for a look at three things to know about the physician.
He has a marine biology degree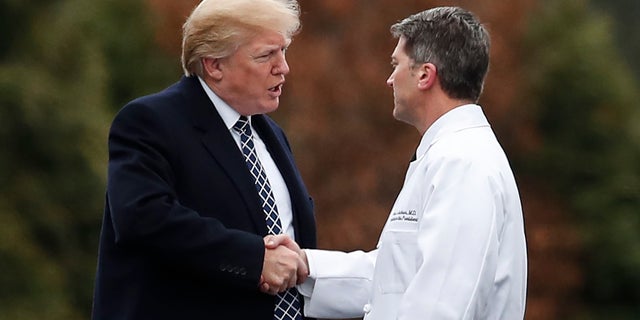 From Texas, Jackson, 50, graduated from Texas A&M University in 1991 with a degree in marine biology, according to his Navy biography. He graduated from the University of Texas Medical Branch with his medical degree in 1995.
That same year, Jackson joined the Portsmouth Naval Medical Center – located just outside Chesapeake, Virginia – which kicked off his active duty military career. It was there that he finished an internship in transitional medicine.
Later, he would return to the naval center to complete his residency in emergency medicine, graduating at the top of his class in 2004.
Jackson is a veteran
Jackson was deployed to Iraq after he joined the 2nd Marines in 2005, according to his Navy biography.
He served as the emergency medicine physician in charge of resuscitative medicine for a forward deployed Surgical Shock Trauma Platoon.
He's been a White House physician since Bush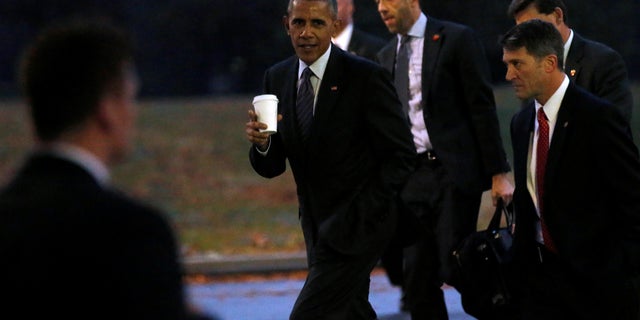 While still in Iraq, Jackson was tapped as a White House physician in 2006. He has overseen the physicians for Camp David presidential retreats, led the White House Medical Unit and directed the executive health care for the Cabinet and senior staff members, according to his biography.
It was former President Barack Obama who selected Jackson to fill the position of physician to the president.
Fox News' John Roberts, Joseph Weber and The Associated Press contributed to this report.