Montana Republicans tap Rosendale to take on vulnerable Democratic Sen. Tester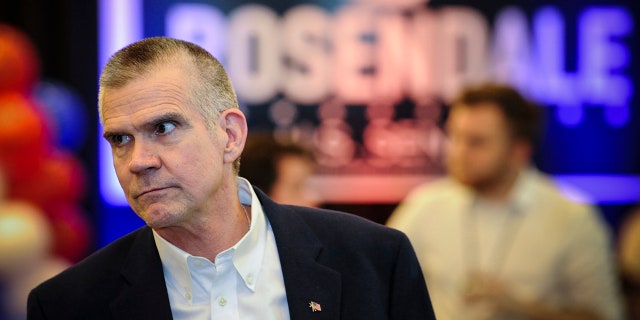 NEWYou can now listen to Fox News articles!
Montana State Auditor Matthew Rosendale won the Republican nomination for U.S. Senate on Tuesday in the race to challenge the vulnerable Democratic incumbent Jon Tester in November.
Rosendale, 57, pulled out the victory over three other candidates in the GOP primary. The Senate hopeful has support from deep-pocketed Republican donors who seek to deny Tester a third term.
"The battle of the ox has finally begun, tonight we are one step closer to defeating Jon Tester," Rosendale said. "This is not a victory speech we have to earn that we have to go through to November and that's when we will come back and give the victory speech."
The upcoming race between Rosendale and Tester is expected to be under a contentious spotlight. President Trump vowed to make Tester pay for sinking his nominee to lead the Department of Veterans Affairs. Trump's remarks brought an influx of cash to fill Rosendale's coffers for his campaign.
"I'll fight for more freedom and prosperity for all Montana, we need to send Trump some conservative reinforcing that will end the liberal constriction," Rosendale said.
Montana Democrats have been facing a strong Republican challenge in recent years as the GOP has increasingly gained a foothold into Big Sky Country. Two years ago, GOP candidates won every statewide race except the governor's office.
Tester, who is already feeling the heat from Rosendale, didn't receive a majority of the votes in his election victories in 2006 and 2012. He also face a challenge from the Green Party that could steal some of the votes he would need to lock in a win come November.
The Montana Democratic Party has sued to try to disqualify the Green Party from the ballot.
Trump won Montana with about 56 percent of the vote in 2016. In comparison, 2008 Republican nominee John McCain garnered about 50 percent.
Fox News' Alexandra Pamias and the Associated Press contributed to this report.