California judge in Stanford sex assault case faces recall vote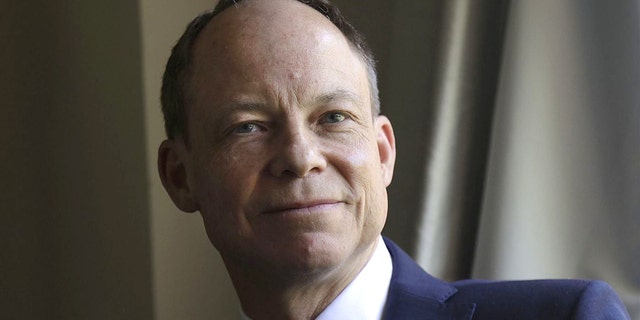 NEWYou can now listen to Fox News articles!
The judge who sentenced a former Stanford University swimmer to six months of prison for sexually assaulting an unconscious woman could be recalled today as Californians head to the polls.
Judge Aaron Persky followed the recommendation of the county probation department when he sentenced Brock Turner, who was 19 years old at the time of his arrest. The ruling set off a nationwide debate about campus sexual assault and whether the nation's judicial system takes the crime seriously enough -- even before the height of the #MeToo movement.
In January 2015, two graduate students from Sweden caught Turner assaulting a woman who was passed out behind a dumpster. The students tackled him and held him until police arrived. Turner, who pleaded not guilty, was convicted on three charges: two counts of digitally penetrating an unconscious person and one count of assault with intent to rape, according to the Los Angeles Times.
It was in June 2016 that Persky, 56, sentenced Turner to six months in jail and ordered him to register as a sex offender. Prosecutors wanted a six-year sentence. Turner was released from prison after serving only half of that sentence.
JUDGE IN STANFORD RAPE CASE IS SUBJECT OF RECALL VOTE
Michele Dauber, a Stanford University law school professor, started a campaign to recall Persky. Dauber is an outspoken on-campus activist who helped push through more stringent sexual harassment and abuse reporting and investigation policies. She is also a family friend of the victim.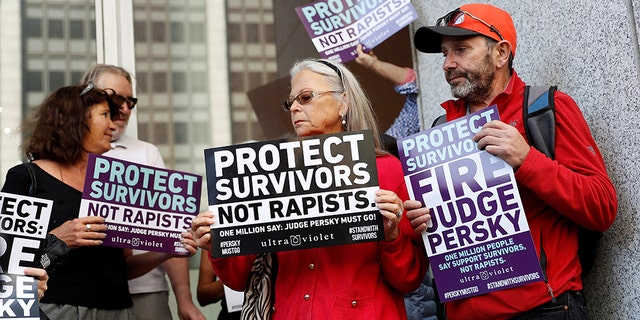 "We feel it's important to respond strongly with a message of accountability for elected officials like Judge Persky who do not take sex crimes and violence against women seriously," Dauber said. "Many eyes around the country are going to be on Santa Clara County as a model for how to respond to bias against women in the legal system."
The recall campaign has raised about $1.2 million -- about half as much as supporters of the judge, The Associated Press reported. If Persky is recalled, he would be the first judge to be removed from office in California in more than 80 years.
According to the Mercury News, this recall effort has been the most divisive issue on the ballot, with death threats accumulating on both sides.
"The problem with this recall is it will pressure judges to follow the rule of public opinion as opposed to the rule of law."
VOTERS WILL CONSIDER RECALL OF JUDGE IN STANFORD RAPE CASE
The legal community has largely opposed the recall effort, including Sajid Khan, a Santa Clara County public defender. He warned against recalling Persky, telling Mercury News that doing so could open the door to a future that "will mostly harm lower-income racial minorities."
"It sets a bad precedent to recall a judge for issuing a lawful sentence that wasn't mean enough," Meaghan Ybos, executive director of People for the Enforcement of Rape Laws, a criminal justice reform advocacy group, told Fox News. "And it does nothing to improve outcomes for rape victims."
Persky, too, told The Associated Press the recall effort is "fundamentally unfair." He said he is fighting against the effort, instead of vacating his seat, because recalling judges over unpopular rulings threatens the integrity of the judiciary.
"To get justice from a judge, they need someone who follows the rules. The basic rule is the rule of law," Persky said. "The problem with this recall is it will pressure judges to follow the rule of public opinion as opposed to the rule of law."
Turner is expected to be back in a San Jose court later in June. He has appealed the jury conviction, saying he was not awarded a fair trial because character witnesses were not permitted to testify about his scholastic success, honesty and swimming career.
Persky has four years left in his six-year term, the Los Angeles Times reported. Since the Turner predicament, Persky has worked as a night judge from his home, where he issues orders and warrants in domestic violence cases. He no longer hears criminal cases, according to the newspaper.
Should he be recalled, two female lawyers -- Cindy Hendrickson and Angela Storey -- are on the ballot to replace him, according to the Palo Alto Daily Post.
The Associated Press contributed to this report.