Boehner accused of tilting toward 'amnesty' with new hire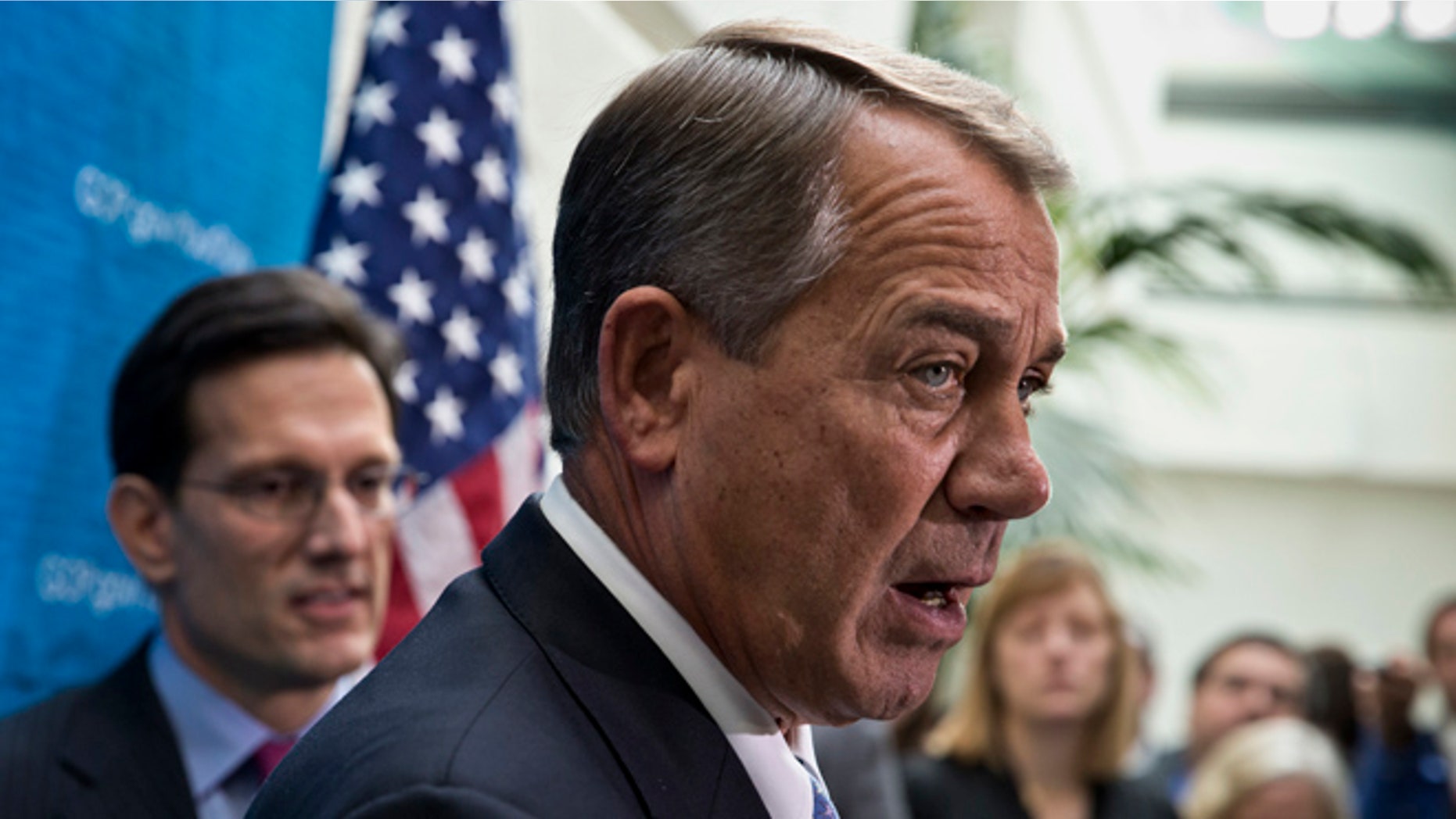 Foes of illegal immigration accused House Speaker John Boehner of signaling his willingness to consider an "amnesty" bill after his office hired a longtime policy aide who has advocated legalizing undocumented immigrants.
The speaker's office announced Tuesday that it had hired Rebecca Tallent as a point person for immigration issues. Tallent previously was director of immigration policy for the Bipartisan Policy Center -- but before that, worked for Sen. John McCain, R-Ariz., and played a role in the drafting of the 2006 and 2007 immigration reform bills, which provided a pathway to legal status for some illegal immigrants.
The Federation for American Immigration Reform and other groups claimed the hiring was a sign that the House would consider an "amnesty" bill, despite pledges by Boehner that the House and Senate would not try to reconcile the differences between their bills through a process known as "conference." Foes of illegal immigration had been concerned that this process would allow a select group of negotiators to include a pathway to legal status for illegal immigrants even if the House previously opposed it.
"President Obama and Senate leaders have already said that they do not care what bill serves as the vehicle to get them to their desired objective of amnesty and massive immigration increases, just as long as they get there," FAIR said in an email blast Tuesday. "It is clear, as a result of Tuesday's announcement by Boehner, that the legislative vehicle will be different, but the destination will be the same."
Boehner spokesman Michael Steel defended the hire, telling The Washington Times that Tallent is a "well-known expert in this field of public policy" and a "great addition to our team and that effort."
He reiterated that Boehner wants "step-by-step, common-sense immigration reforms."
While the House has been sitting on the immigration issue for months, leadership is under heavy pressure by immigrant advocates to move legislation -- and to include a provision to address the millions of illegal immigrants currently in the United States.
In mid-November, Boehner ruled out negotiating with the Senate, saying "We have no intention of ever going to conference on the Senate bill."
With just a few working days remaining before Congress adjourns for winter break, any House action would probably come next year. Some Republicans might want to wait until after the November elections to keep from having to take a tough vote on the issue before the midterms.
Any effort to push a bill perceived by conservatives as too light on border security and too lenient on legalization is sure to face stalwart opposition from some outspoken party members including Alabama Sen. Jeff Sessions and Reps. Steve King, of Iowa, and Trey Gowdy, of South Carolina.
House Republicans have been under heavy pressure over the past several weeks to vote on a bill, with President Obama and big business leading the way.
On Friday, Obama visited a group of immigration activists staging a hunger strike at the base of Capitol Hill to push for a vote. And last week, the president restated his case in a speech in San Francisco's Chinatown neighborhood.
The Democrat-controlled Senate passed its sweeping immigration bill earlier this year, led by New York Democratic Sen. Chuck Schumer, whom Republicans fear would get House negotiators to adopt his bill should the chambers go to conference.