Radical-left superintendent in fiery political turmoil after 'racist views' against White people exposed
Superintendent Scott Menzel endorsed a book seen by critics as a diatribe against White people
A superintendent in Arizona previously honored by the Obama White House as a "champion of change" became embroiled in political turmoil after Fox News exposed past statements blasting the White race as "problematic."
Arizona state GOP lawmakers called for superintendent Scott Menzel to be immediately fired in a Wednesday letter to the Scottsdale Unified School District board of education.
"[I]f Menzel doesn't have the decency to resign, we are calling on the SUSD board to terminate his employment with cause for the district," Reps. Joseph Chaplik, Alexander Kolodin and Sen. John Kavanaugh said.
"Superintendent Menzel was hired and trusted to foster a culture of mutual respect among students, parents, and teachers," the letter stated. "However, his racist words prove that he is incapable of doing that job."
PROFESSOR LAMBASTES WHITE PEOPLE AS 'DAMAGING' WHO NEED TO DISMANTLE THEIR 'WHITENESS'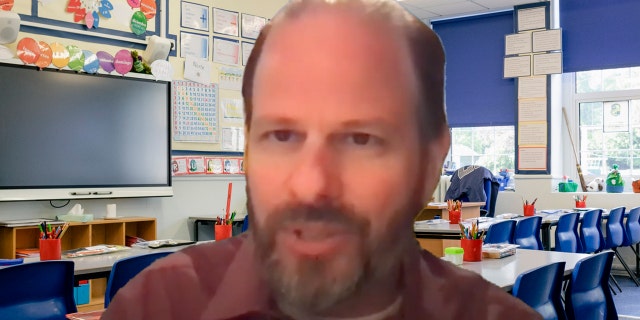 Menzel said in an interview unearthed by Fox News Digital that White people should feel "really, really uncomfortable" as he discussed "equity, inclusion and social justice." During the 2019 interview he added that the White race was "problematic."
"There's a misperception that educational equity is really only for ethnically and racially diverse districts. But White people have racial identity as well, and in fact problematic racial identity that we typically avoid," he said.
Menzel told Fox News Digital that his past statements were "out of context."
"[A]nyone who takes the time to read the interview will see how it has been taken out of context and twisted to serve one political narrative and nothing more. The 2019 interview is not new and the same attempt to call attention to it was made years ago," he said. "Outrage politics do nothing to support the sense of belonging critical to student success. My focus remains squarely on supporting the academic achievement of all students. Lawmakers and parents have called for my continued leadership, and I am steadfast in my commitment to serving all students."
Parents in the district were reportedly shocked and outraged by Menzel's statements, according to the letter.
"It is clear… Menzel's racist views prove he is incapable… We are joining with parents calling for Menzel's immediate removal from the board," the letter stated.
NYC FORCES ALL CITY EMPLOYEES TO UNDERGO RADICAL CRITICAL RACE THEORY TRAINING: 'REALLY UNFAIR'
The superintendent also said the system needed to be "dismantle[d]" to create a system of racial equity and that "privilege" needed to be called out.
"Because I had that advantage in this country, I have an additional burden and obligation to dismantle," he said.
He went on to endorse a book called "White Fragility" by Robin DiAngelo, seen by critics as a diatribe against White people for being beneficiaries of and complicit in a "racist system."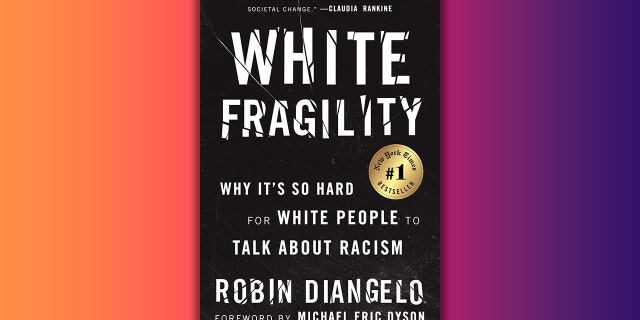 Menzel said, "So thinking about how hard can we push on the system without a collapse that disrupts the progress of the entire work and sets us back 20 years, that's a question we don't talk about often enough in my mind. But also calling out the question of privilege. White people, Robin DiAngelo's book 'White Fragility' calls it straight up."
DIVERSITY PROFESSOR VERBALLY ATTACKS STUDENT AFTER BEING TRIGGERED BY TERM 'TERRORIST ATTACK': COMPLAINT
"White people… shouldn't feel comfortable, we should feel really, really uncomfortable, because we perpetuate a system by ignoring the realities in front of us, and living in a mythological reality," he said.
The superintendent raised doubts whether Americans can succeed on merit.
"In this country it's about meritocracy. 'Pull up yourself by your bootstraps, everybody has the same opportunity.' And it's a lie," he said.
CLICK HERE TO GET THE FOX NEWS APP
The letter by Arizona state representatives, quoted Dr. Martin Luther King, saying Menzel is doing the "opposite" of what Dr. King taught.
"Martin Luther King, Jr. said, 'I have a dream that my four little children will one day live in a nation where they will not be judged by the color of their skin but by the content of their character.' These are values Scottsdale families want our city to live by. Menzel, however, chose to sdo the exact opposite and judge students, parents, and teachers by the color of their skin," the letter stated.