Mark Hamill facing cancel culture wrath for liking 'transphobic' JK Rowling tweet
Some LGBTQ fans of Hamill demanded he unfollow Rowling on the platform
Legendary "Star Wars" actor and prominent Hollywood liberal Mark Hamill is in hot water on Twitter for having recently liked a tweet posted by J.K. Rowling. The "Harry Potter" author has, for years, been facing the wrath of cancel culture due to tweets repeatedly saying that biological sex is not a social construct.
Now, Hamill, the 71-year-old actor who played Luke Skywalker in the "Star Wars" series of movies, found himself the target of an internet firestorm for merely liking a cheeky comment from Rowling on Twitter.
The row began on Sunday when Rowling responded to a provocative tweet aimed at her from India Willoughby, the U.K.'s first "transgender newsreader."
HARRY POTTER BOOKS STRIPPED OF JK ROWLING'S NAME ARE THEN RESOLD BY 'BOOKBINDER ARTIST'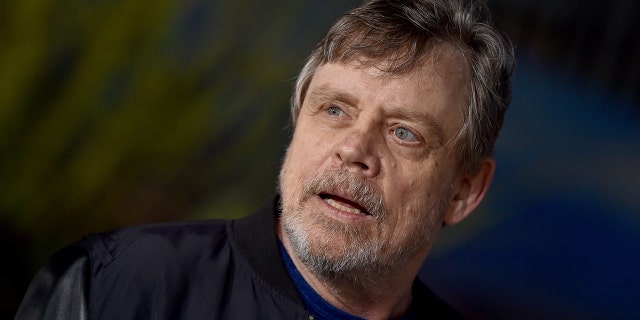 Willoughby, who was born a biological male, wrote, "I'm more of a woman than J.K. Rowling ever will be." Rowling, who is a biological woman, quote tweeted Willoughby's post and commented, "Citation needed," a snarky suggestion that there is no evidence behind Willoughby's claims.
No stranger to angering LGBTQ/trans activists, Rowling has made a series of online comments that have earned her the scorn of liberals who consider her "transphobic." The anger over Rowling's posts has most recently prompted some "Harry Potter" fans to boycott the latest video game based on her fantasy novels.
The big news to come out of this situation was actor Hamill, a Hollywood personality almost as well known for his liberal tweets as his "Star Wars" screen time, liking Rowling's "Citation needed" post.
Eagle-eyed users spotted the "like" on Hamill's Twitter page and began slamming the actor for supporting what some called Rowling's "transphobic hate crusade."
Twitter account @MasteroftheTDS shared an image of compiled tweets ripping into Hamill for the "like." One asked, "@MarkHamill why are you hitting the 'like' button for JKR's transphobic hate crusade?"
Another asked, "Hey @Mark Hamill you know this tweet [is] transphobic right? Please tell me it wasn't intentional."
HARRY POTTER 'BOOK ARTIST' WHO REMOVES JK ROWLING'S NAME IS WITHIN HIS RIGHTS: LEGAL EXPERTS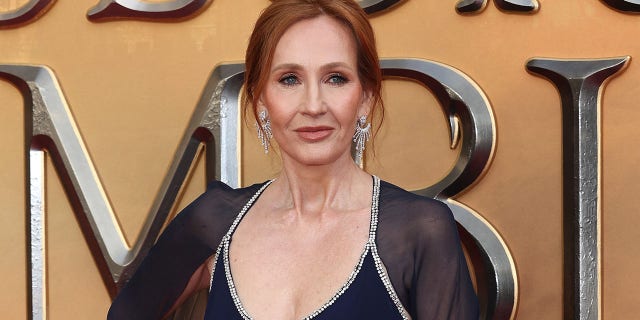 One user even asked if Hamill could unfollow Rowling, stating, "@MarkHamill as one of your many transgender fans could you please unfollow JK Rowling?"
In response to Willoughby tweeting about British comedian Ricky Gervais "liking" Rowling's comeback, yet another user alerted Willoughby that "@MarkHamill liked it too."
Willoughby responded by saying, "Disappointing, but what can you do?"
Hollywood and entertainment culture outlet "We Got This Covered" devoted an entire article to Hamill's "like," writing, "Considering how often Hamill has been seen as a progressive icon and an LGBTQ+ ally, it's disconcerting to see him (as well as many, many other big names) continue to allow Rowling's opinion the time of day and also seems to support it."
The site alerted readers with this worried headline, "We regret to inform you Mark Hamill has liked one of J.K. Rowling's transphobic tweets."
CLICK HERE TO GET THE FOX NEWS APP
The outlet noted how Hamill has allegedly liked one of the author's "problematic and downright transphobic tweets" in the past. The piece added, "Hopefully, it's all just a big mistake, but Hamill should know better."
Former DC Comics creator and conservative Twitter user Ethan Van Sciver hammered the woke reaction, tweeting, "Trans person viciously slanders the beautiful, feminine, wise and talented @jk_rowling for no particular reason. JK says 'prove it' and Mark Hamill hits LIKE. Now vicious, mentally ill scum are targeting Hamill. I hope he can squirm his way out of this temporary bout of sanity!"