Whataburger debuts Christmas Sweater, sells out in less than a day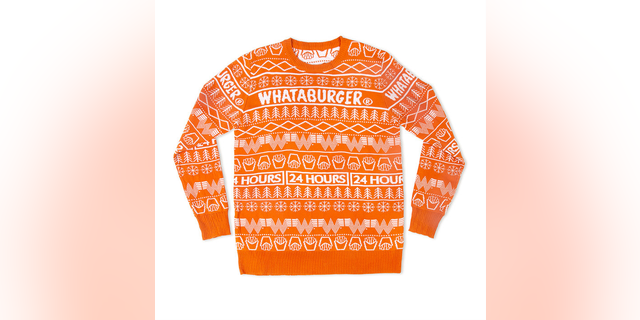 Need a new outfit to wear to your upcoming holiday party or large-scale food fight against a rival high school?
The search stops here!
PIC: TEXAS NEWLYWEDS HEAD TO WHATABURGER POST-WEDDING
Whataburger has debuted a "Whataburger Christmas Sweater" ahead of the holidays featuring its familiar orange-and-white logo alongside seasonal designs including trees, snowflakes and … boxes of french fries.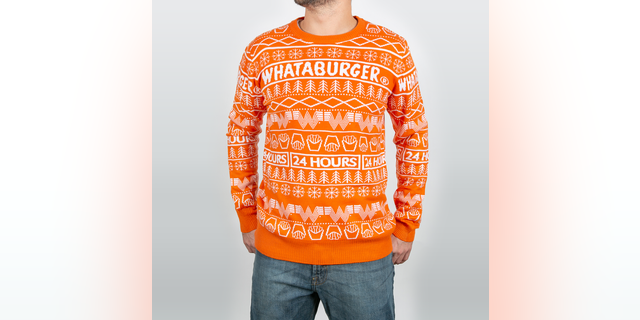 "Bring the spirit to your next holiday party," the item's official description reads. "This unisex Whataburger Christmas sweater is perfect for any holiday occasion — including eating at Whataburger."
Unfortunately for fans, the first batch of Whataburger Christmas Sweaters – which were going for $42.99 a pop – sold out the morning after they debuted, a spokesperson confirmed to Fox News.
A representative for the company also told the Houston Chronicle another shipment was expected around Dec. 5.
FOLLOW US ON FACEBOOK FOR MORE FOX LIFESTYLE NEWS
In the meantime, anyone in need of wintry apparel can still order Miller Lite's Holiday Sweater, if they absolutely must swaddle themselves in festive, foodie-type things.