Wedding dress 'worn once by mistake' bought by strip club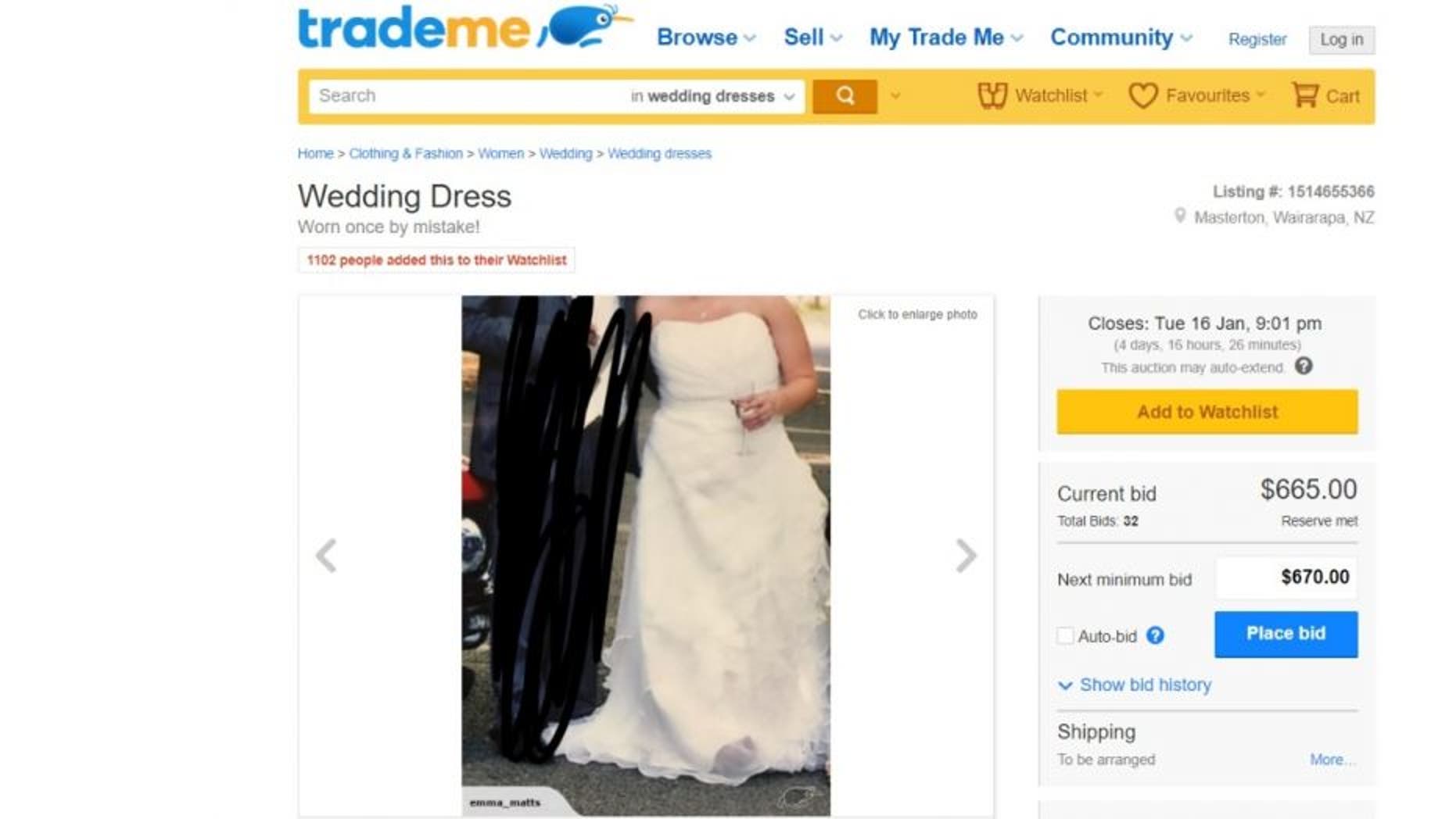 One cheeky former bride is laughing her way through a healthier 2018, having sold her ill-fated wedding dress at last. After an intense bidding war, the Daily Mail reported that the gown has been purchased for $400 on Jan. 17 by strip club company Calendar Girls.
The Sun first reported on Jan. 10 that a sassy New Zealand woman put a strapless, ruffled, off-white wedding gown up for sale on the Trade Me site, explaining it was "worn once by mistake."
MOM OF SEVEN MISTAKEN FOR 23-YEAR-OLD DAUGHTER'S TWIN IN INSTAGRAM PHOTO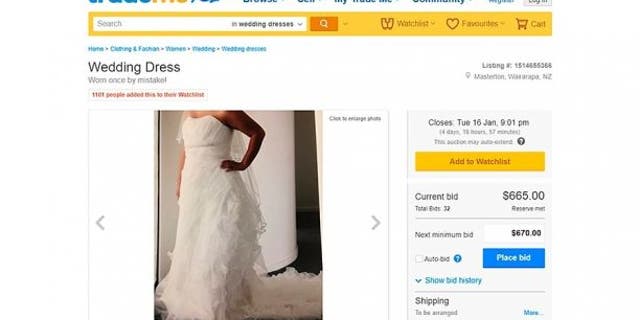 "I would ideally like over $300 for this dress, as this would pay for over a year's gym membership for me to lose the kilos I put on from such a miserable marriage — either that or a decent night out on the wines," the anonymous seller wrote of the gown. Adding that the ill-fated frock comes "excellent condition — unlike my marriage," the seller felt it was "ready for a legit wedding after a practice run back in 2013."
"Please help remove this dress from my life, it no longer means anything to me," she concluded in the ad, which soon went viral with over 106,000 page views and countless supportive comments pouring in.
COUPLE SUES WEDDING PROGRAM PRINTER FOR HOMOPHOBIC PAMPHLETS
"Stay strong chick, i wish you all the best and I'm sure Mr Right will find his way to you before you know it. God Bless!" wrote one user. "Taking control back! I hope this hilarious auction reaches high amounts for you, you deserve it!!" another chimed in.
"I too was in the same situation and I was also lucky enough to sell it on trade me and we had an awesome girls weekend on the money I got for it," one offered.

FOLLOW US ON FACEBOOK FOR MORE FOX LIFESTYLE NEWS
Whatever its fate may be, here's hoping the once-worn dress finds a true happily ever after.