To solve 'poo-dunnits,' town in Spain creating doggie DNA database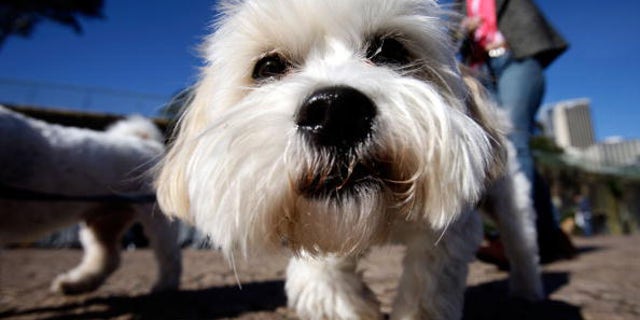 NEWYou can now listen to Fox News articles!
A town in Spain is mad as hell and is pulling out all the latest technology to try to uncover a foul criminal mystery.
Not so much a "whodunnit?" as a "poo-dunnit."
City officials in Mislata, a municipality in Valencia, Spain, are creating a doggie DNA database. According to BBCNews.com, pet owners have until Dec. 31 to take their dogs to the vet for a blood sample and register the DNA.
The idea is to use the database when a dog owner fails to pick up their pet's excrement on the sidewalk to track down the turd scofflaw.
The fine for failing to register a dog is a steep €300, or $333.
The practice of DNA testing to go after owners who do not scoop their pets' poop appears to be gaining in popularity, with various U.S. cities using it to track down owners who neglect to clean up after their pets. Some buildings and residential complexes in the United States also use DNA testing to address the issue.
After the dog is enrolled in Mislata's system, owners receive a name tag the dog must wear at all times; owners are fined 200 euros (about $220) for not picking up after their pet.
Mislata is not the first city to reach the point where they felt the need to take fecal matters into their hands.
A number of U.S. cities – such as San Francisco, Long Beach and New York – require you to pay fines of between $100 and $500 when caught not cleaning up after your dog in a public area.
A few apartment buildings in Chicago and Seattle have also begun requiring their residents to have their dogs to submit to cheek swabs, making it easier to hunt down any poo-petrators.
But the Valencia region of Spain seems to be at the forefront in the fight against dog filth. A company there, according to Spain's ABC newspaper, has developed a cardboard pincer for picking up poop that's a green alternative to plastic bags called the Ecopoop.