The worst beauty trends of 2017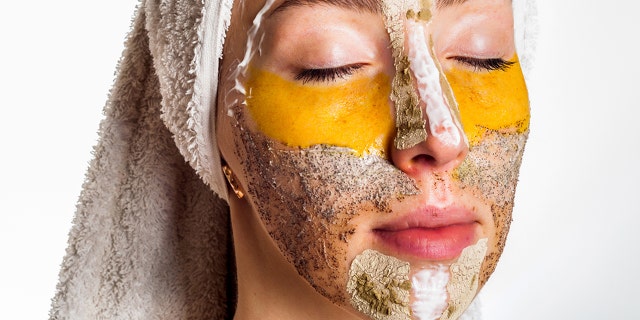 The beauty world was full of surprises in 2017. From extra-long ponytails and buzz cuts to the no-makeup movement and glittery lipstick, a lot of fads were favorably embraced, and many welcomed their arrival into the mainstream.

While the good has been good, the bad has been plain terrible, and some of the strangest beauty trends that bubbled up seemed a bit hard to believe. Nevertheless, the wildest crazes deserve a proper send-off before we ring in the New Year — one hopefully filled with calmer cosmetic news.
WARNING: Some of the following images might be a bit graphic for squeamish readers.
Tattooed freckles
While makeup professionals have long championed the character that a sprinkling of freckles adds to one's face, the beauty marks are perhaps best achieved au natural. Tattooing them on is just as painful as it is permanent, after all.
THE ONE THING MEGHAN MARKLE NEVER TRAVELS WITHOUT
Nose-hair extensions
While it's not clear if this look was intended to be humorous or serious, donning false eyelashes in and around the nasal area sparked a serious frenzy on Instagram this year.
Squiggle brows
Though the look went viral, this wacky eyebrow art seems more fitting for Halloween than it does a big night out.
Candy cane fingers
Arguably the creepiest beauty trend of 2017, this stomach-churning look was created by a special effects makeup artist. Needless to say, we certainly won't be requesting at this at the nail salon anytime soon.
Vampire breast lifts
With the demand for nonsurgical plastic surgery rising in popularity, it's no wonder the "vampire" breast-plumping procedure made headlines in 2017. It basically works like this: Blood from the arm is inserted into the breast to give cleavage a fuller look. It's not an entirely new fad, either, as Kim Kardashian West made headlines for a similar "vampire" facial back in 2014.
TEENAGE 'CORPSE BRIDE' ADMITS TO FAKING INSTAGRAM PHOTOS ALL ALONG
Leech facials
Former Victoria's Secret model and KORA Organics founder Miranda Kerr fittingly discussed the benefits of "leech therapy" with her pal, Gwyneth Paltrow, at a Goop summit in 2017. Kerr must have enjoyed the experience, as she revealed that she used the blood-sucking worms on her tailbone as well.
Eyebrow injections
Because gels and tints just weren't making the cut in the quest to achieve full, thick brows, platelet-rich plasma injections emerged as a route to stimulate collagen production, spurring hair follicles to grow longer, darker hair.
FOLLOW US ON FACEBOOK FOR MORE FOX LIFESTYLE NEWS
Eggs as beauty blenders
Eschewing a traditional sponge or brush to blend one's makeup look, this viral trend offered help achieving a dewy look. And yes, they were using real eggs, and not just egg-shaped blenders.
Black highlighter
No matter one's complexion, this odd fad just looks like someone smudged coal in your face.
Glitter butts
Really? The less said about this one, the better.