Stella McCartney selling replicas of Meghan Markle's 'human side' reception gown
Though it has not yet been a month since the Duke and Duchess of Sussex tied the knot, Stella McCartney has announced she will be producing a limited supply of replicas of Meghan Markle's evening reception gown, a look she though of as Markle's last chance to show her "human side" before taking on her "very austere, very serious" new role.
The acclaimed British fashion designer plans to release 46 replicas of the halter-necked, backless, fit-and-flare gown the 36-year-old former actress wore to the May 19 evening reception at Frogmore House on her wedding day, Page Six reports.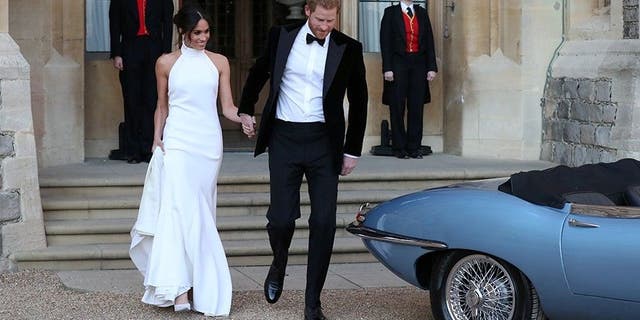 MEGHAN MARKLE COVERS SHOULDERS IN GIVENCHY DRESS FOR FIRST ROYAL OUTING WITH QUEEN ELIZABETH
The surprising announcement comes with a catch, naturally: Shoppers must email McCartney's signature London flagship store expressing their interest in order to receive a personal invitation to shop the dresses from McCartney's "Made with Love" capsule collection.
The look-alikes will retail for roughly $4,656, with 23 available in white and 23 available in black, according to Page Six. Fashionistas who aren't lucky enough to score one of the 46 dresses need not fret, as McCartney announced plans to expand the "Made with Love" capsule into a spring 2019 bridal collection.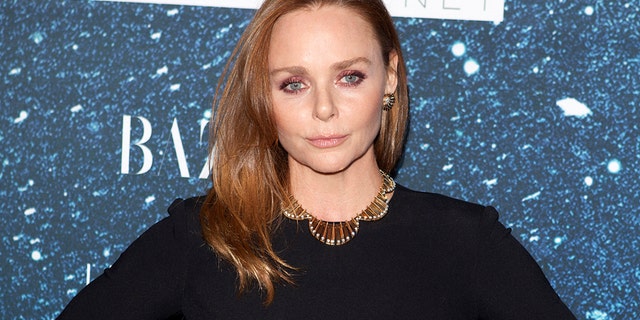 On June 13, McCartney divulged to BBC that she was "very proud" that Prince Harry's bride approached her to design her second look for the big day in a look that ultimately proved to be "very much her dress."
"The role that she's taken on is very austere, it's very serious and I think there's a great weight that she has acquired [...] and I think she takes it very seriously," McCartney said, per Reuters.
"I think it was the last moment that she could reflect, sort of the other side to her and, you know... the joy, and the human within her."
MEGHAN MARKLE CRITICIZED FOR 'INAPPROPRIATE' OFF THE SHOULDER DRESS AT QUEEN'S BIRTHDAY PARADE
"I was aware that we had to get the right positioning, the right pace, the right voice. There was a delicate line," she added.
FOLLOW US ON FACEBOOK FOR MORE FOX LIFESTYLE NEWS
When BBC asked McCartney if she was disappointed not have had a large role in the May 19 festivities, she coyly brushed off the question.
"I'm not answering that question," the 46-year-old designer exclaimed. "That's ridiculous! I'm not answering that question."