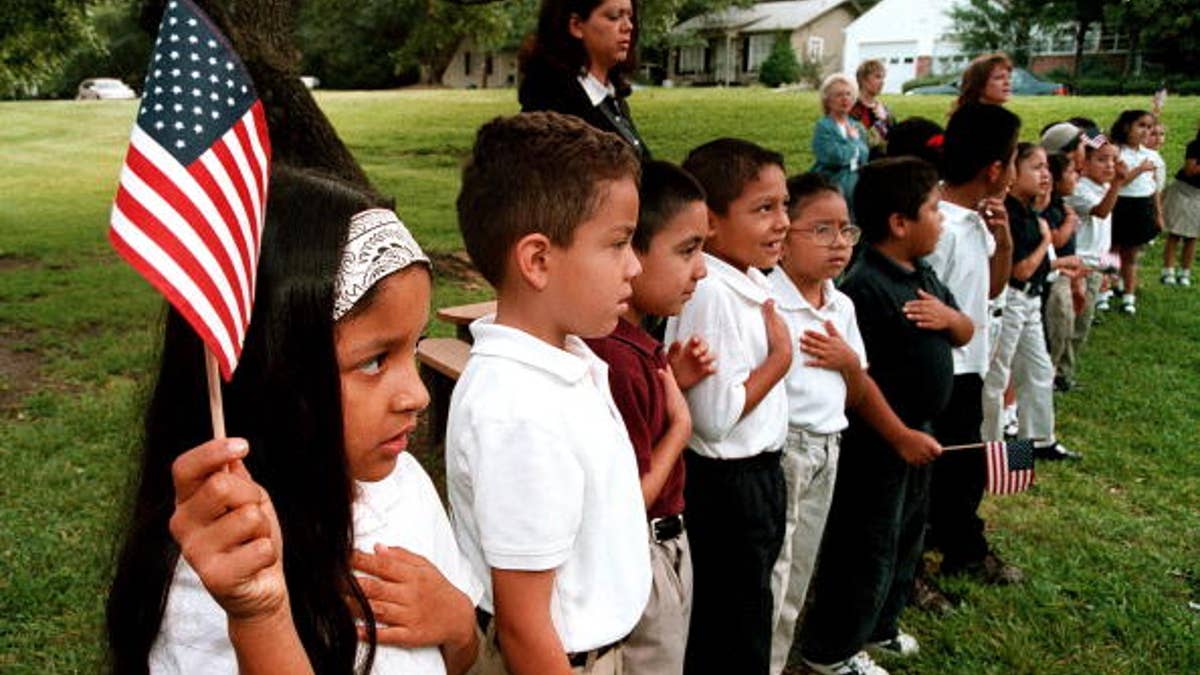 This is the third of four-part series.
Before Hurricane Katrina, the population of New Orleans and the surrounding areas was trickling away. After the catastrophe, the city and surrounding areas began rebuilding – and growing.
The prospect of construction work drew Latinos, in particular Hondurans, to the area and the Hispanic population grew by 5 percent.
But this increase created growing pains. Early in the 2014-15 academic school year, it was clear that a surprising number of immigrant children would enroll in U.S. schools due to the surge of unaccompanied minors who crossed the southern border over the summer.
How would this surge impact the district that was already struggling to meet the needs of its changing demographic? The answer to this question is complicated, not just for schools in Louisiana, but nationally.
Many of the unaccompanied minors joined family members in areas where the Central American population has been growing for decades. Those children arrived in schools equipped with staff trained to communicate with non-English speaking students and able to anticipate the legal, health and social needs of recent immigrants.
Those districts are in areas like Miami, Los Angeles, New York, Dallas, and counties in Virginia. A number reunited with their families in the New Orleans area, especially in Jefferson Parish, which is in the midst of an immigrant boom.
Jefferson Parish felt the impact of these children acutely. Whereas the whole state of Louisiana has a 3 percent Hispanic enrollment in its schools, more than 20 percent of Jefferson Parish's student body is Hispanic. And the total number of students who have limited English skills is substantial – about 11 percent of the district's students.
"We didn't foresee the huge influx," said Karina Castillo, executive director of the Jefferson Parish English-language learner program.
Though Jefferson Parish has 48,000 students, officials reported an increase of more than 1,000 students this past fall. District officials estimate that each of their 44 schools enrolled about 30 children who need to learn English.
Other parts of the state also had to figure out how to ramp up their English instruction. In East Baton Rouge Parish, the school district reached out to a local college to set up a language tutoring program with college students after about 300 new English language learners enrolled.
Louisiana's Governor, Bobby Jindal, wrote a letter chastising the White House for not notifying states of arriving minors and for not providing financial support to the state. Ultimately, the $1.01 trillion federal spending bill that will carry the government until September added $14 million to the Department of Health and Human Services to help school districts offset the cost of unaccompanied minors.
Jefferson Parish, which is Louisiana'slargest district, received $2.2 million from the state to offset the expense of teaching the students, which the district estimated would cost $5.6 million. The unaccompanied minor surge – and the cost estimates – came just as the school entered into a federal agreement to resolve a civil rights complaint filed to the Department of Justice by the Southern Poverty Law Center. The complaint alleged that undocumented Latino students were prohibited from enrolling in school and graduating and also that the school doesn't have the staff who can translate important educational information for parents.
In response to the agreement, and in the face of the increased enrollment of unaccompanied minors, the district hired 47 new teachers to help with English instruction, 19 general teachers and three special education teachers. Even now, the district has indicated that they struggle to find qualified bilingual teachers, a problem often cited in areas with burgeoning immigrant populations.
Just before the agreement was announced, Castillo was named to head the district's English language learner program. Right now the district only has 4 counselors to help Spanish-speaking students, some of whom have been physically attacked at school for not speaking English, according to the complaint. She hopes to increase the number of counselors and create a newcomer academy to centralize support for students and families.
She works with a strategy officer well in advance of the upcoming school year to project the number of students who will enroll. Such projections determine funding.
"We will be more conscious this time of what we saw this past summer," she said. "As far as staffing and needing to increase staffing, our school district is very focused on meeting the needs of kids. If it has to happen, it has to happen."
Part 1: How they've dealt with 2014's flood of undocumented minors
Part 2: Swamped by migrant kids, Miami-Dade district seeks more funding
In Thursday's installment, school districts complain about a lack of federal support in dealing with a wave of immigrant students flooding their school system.