Q&A with Author Esmeralda Santiago, Author of "Conquistadora"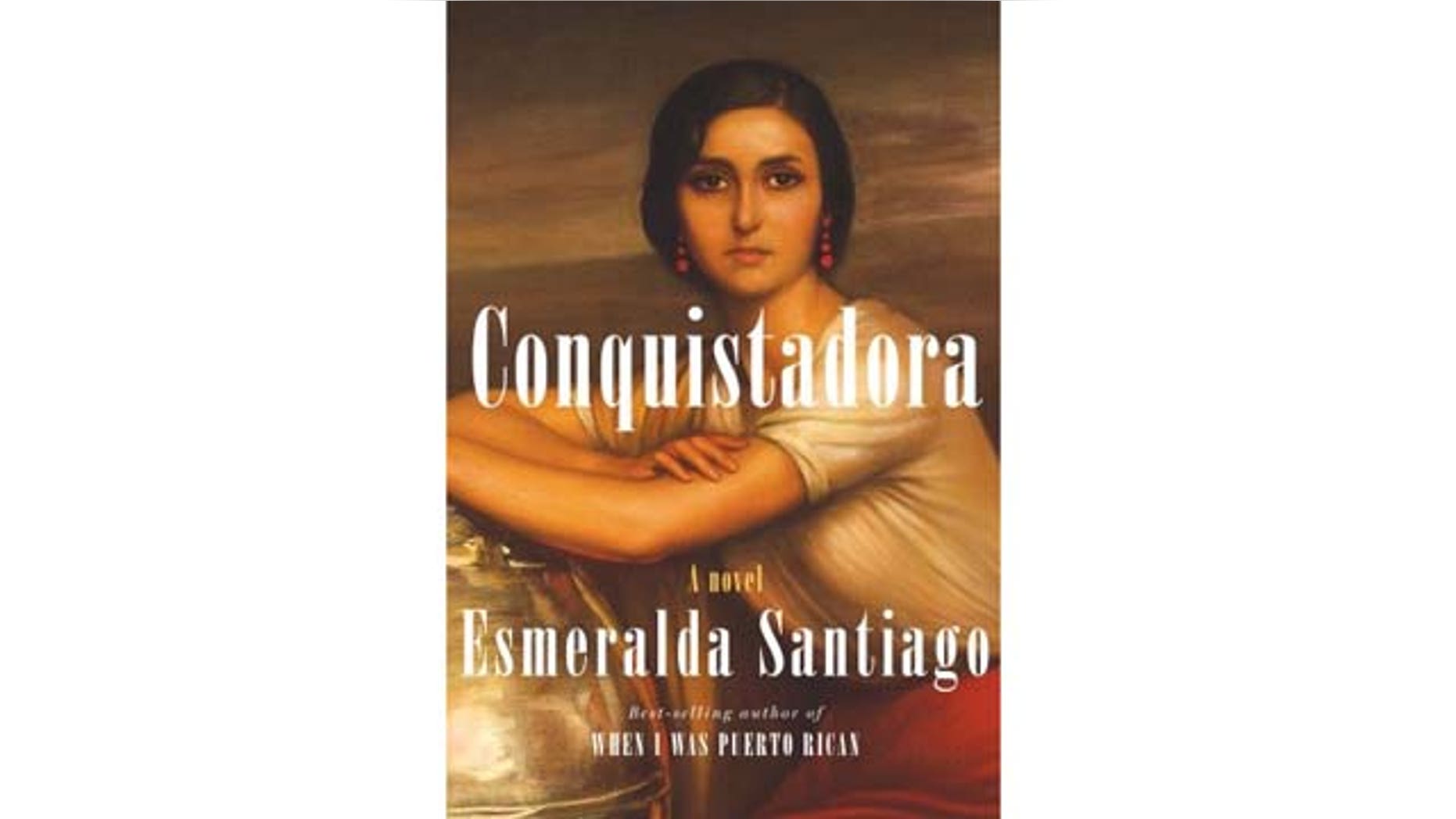 You are best known as a memoir writer, author of books such as When I was Puerto Rican, Almost a Woman and The Turkish Lover. So your newest, Conquistadora—a sweeping historical novel set about a high-born 19th century Spanish teenager who feels pulled to make her life and fortune in Puerto Rico—feels like a departure. What pulled you to tell this tale?

The history drew me in first. I'd been recording my parents' histories, and the more I learned about them, the more I wanted to know about my other ancestors. As I read about Puerto Rican history, I realized that my ancestors, landless peasants and campesinos, left little trace, but I wanted to connect with them. So I decided to invent my own ancestors based on the history I was learning. The characters in Conquistadora emerged from that research and from my desire to recapture their lives.
 
The protagonist, Ana Larragoity Cubillas, is spirited, adventurous and passionate, like many romance heroines. But she's also manipulative and somewhat self-centered: She schemes to marry wealthy young Ramón Argoso Marín, for example, because she thinks she can talk him into fulfilling her dream of traveling to Puerto Rico—and because, with Elena set to marry his twin, Inocente, it'll keep the duo together. Did you mean for Ana to be somewhat hard to like?
 
I didn't mean for her to be hard to like. I did want her to be humanly flawed, and more realistic than the typical 19th century heroine, whose only goal seems to be to marry a wealthy man. In my research, I found the names of women who owned haciendas, but there was little about them. It seemed that they would have to be ruthless, fearless, and tough to function successfully in a 19th century slavery-based society. That might make her unlikable to some people.
 
Ana also spends much of the novel as a slave owner. Did you worry at all about taking on this topic, or how that might be perceived?
 
I was not worried that taking on the issue of slavery in Puerto Rico in the 19th century because this was the reality on the island at that time. I did not want to make all the blancos the bad guys and the slaves all saints. Again, as a novelist, I strive to create characters with many dimensions, to humanize them. Some readers might prefer that the characters are less nuanced, to make it easier to take sides. But that's not what I want to do. I want my readers to think, to discuss, to learn something about the history and about themselves and their reactions to it.
 
Can you tell me a little about the writing process for this book? Were you in Puerto Rico when you wrote it, for example?
 
The research was arduous and time consuming. I read many documents in 19th century Spanish that I had to digest and translate into my contemporary language, then translate that into English, my literary language. The biggest challenge was how to find and figure out how my characters would have behaved and lived during the historical time I was writing, considering that there was little about everyday life in rural Puerto Rico I could refer to. Fortunately, my parents remembered a lot about living in the campo and could answer some of my questions. I too, grew up in rural areas of the island, so I remembered the natural world and my reaction to it. With little information about Puerto Rico, some of the detail was extrapolated from information about other islands of the Caribbean.

I spent much time in Puerto Rico during the writing of Conquistadora. I also researched and wrote in Spain, Cuba, the Dominican Republic, St. Maarten, Antigua, New York and Maine, where I spend summers.

What's next up for you? Are you working on another project already, or taking a well-deserved rest?
 
I rest by researching, outlining the next book, take notes about my characters' lives and moments that occur to me as I learn the history of Puerto Rico. I love the work I do, so, for me, writing is relaxing. I actually get a little frantic and stressed out when I don't have time to write.
Read an excerpt from Esmeralda Santiago's "Conquistadora"
Follow us on twitter.com/foxnewslatino
Like us at facebook.com/foxnewslatino