Puerto Rican Lizards Surprisingly Smart, Study Finds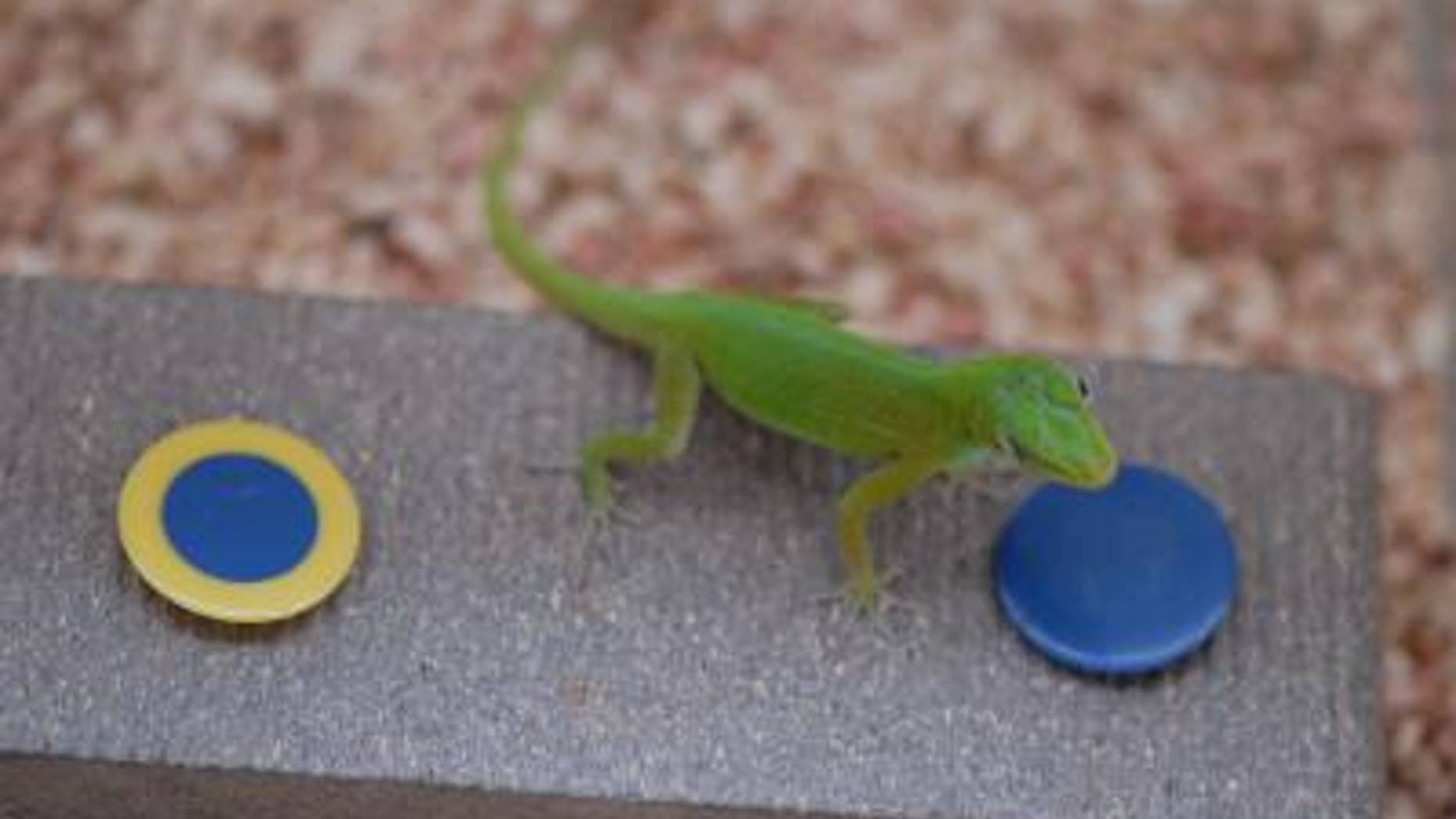 They may be green and cute, but Puerto Rican lizards are no dummies.
A Duke University study that tested Puerto Rican chameleons found they can solve problems and perform cognitive tasks as well as birds and mammals.
Their intelligence was "completely unexpected," said Duke biologist Manuel Leal, who led the study published online in Biology Letters.
The Duke exam consisted of a wooden block with two wells, one with a worm covered by a cap and the other one empty. To pass the test, four lizards either had to bite the cap or try to flip it open. If the lizard made a mistake, they had to remember to correct it the next day. They also had to associate the color or brightness of the chip with their reward.
The result: the lizards figured out the solution in less attempts than birds.
The study "should cause researchers to re-evaluate what they think they know about the evolution of animal cognition," said Harvard biologist Jonathan Losos, who was not involved in the study.
Leal tested the intelligence of the Puerto Rican anole after seeing birds flip caps to grab a worm and wondering if lizards could do the same trick.
"They'd put their snout under the little plastic chip and then quickly bump it," Leal said. "They don't do this in the wild."
To further test their intelligence, Leal placed the worm under the other cap. The lizards began picking at the other cap, but two of the lizards quickly learned they were making a mistake and corrected it.
"We named these two Plato and Socrates," he said.
Leal plans to test other species of lizards and compare their brain to body size later this year.
Follow us on twitter.com/foxnewslatino
Like us at facebook.com/foxnewslatino