Meghan Markle sports hat, trench coat at memorial service after dress controversy
Two days after being chastised on social media for wearing an inappropriate outfit to a memorial service for a murder victim, Meghan Markle opted for a decidedly more conservative look at a dawn Anzac Day memorial service alongside her fiancé, Prince Harry.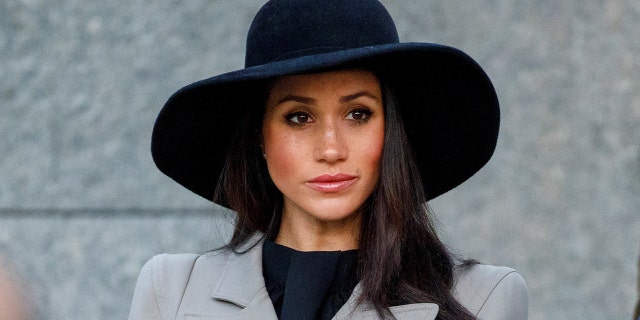 KATE MIDDLETON'S CUSTOM-MADE HOSPITAL DRESS PROBABLY COSTS OVER $3,000, EXPERTS ESTIMATE
On Wednesday, the future royal stepped out in a wide brimmed black hat, fitted gray trench coat and high neck, black long-sleeved dress paired with Sarah Flint heels and a Gucci bag, style blog Meghan's Mirror reports.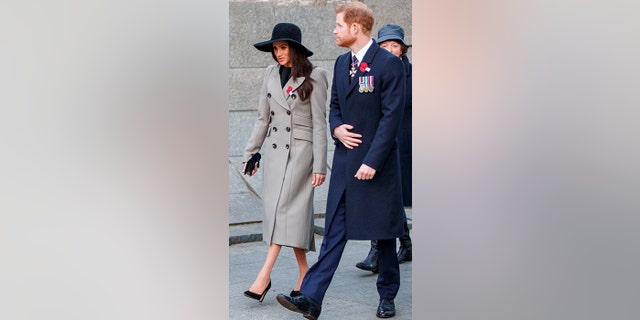 Both Markle and the prince wore poppy flowers on their lapel, in remembrance of those who died in combat. Prince Harry also sported three war medals earned through his military service in Iran and Afghanistan, People reports.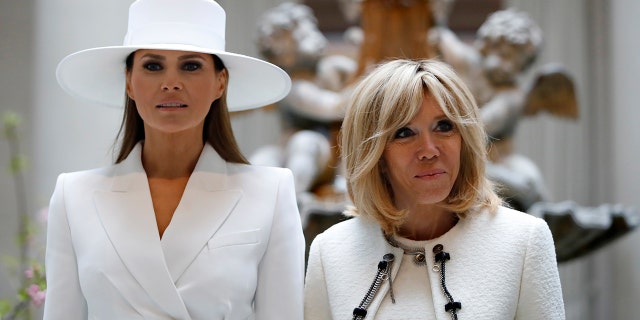 Some Twitter commentators likened Markle's look to the all-white ensemble with matching hat that First Lady Melania Trump wore to welcome French Prime Minister Emmanuel Macron and his wife Brigitte the day prior.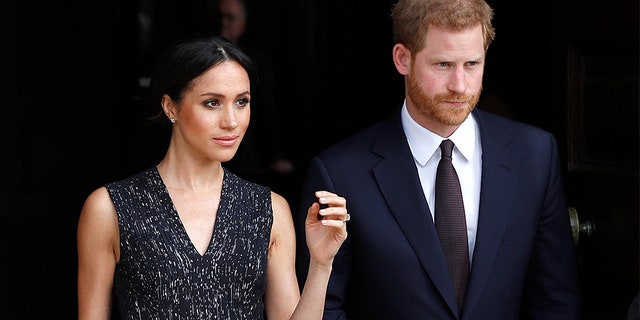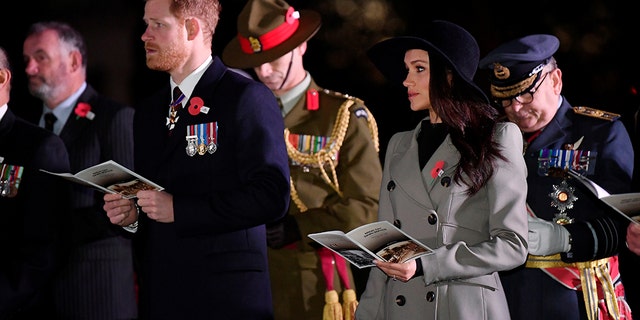 Markle's buttoned-up ensemble was a far cry from the sleeveless V-neck dress she wore two days earlier at a church memorial for Stephen Lawrence, an 18-year-old black man killed 25 years ago in a racially charged attack.
The former actress and her fiancé, too, appeared to be quite somber as they paid their respects at the Anzac Day ceremony. The holiday honors the first major battle involving Australian and New Zealand troops in World War One, People notes.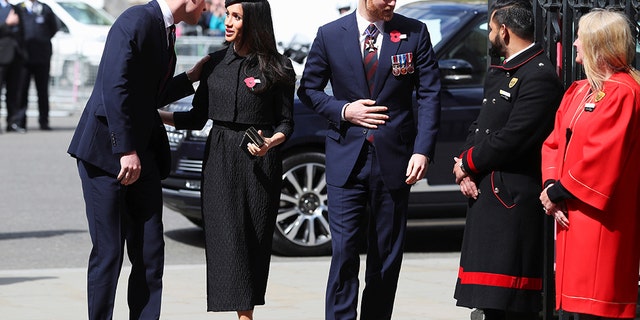 COUNTRY MUSIC STAR KELSEA BALLERINI WORKS OUT FOR A GOOD CAUSE
Later that day, Markle arrived at London's Westminster Abbey for another Anzac Day service in a new look: an all-black ensemble with a matching beret, in which she greeted Prince William for the first time since he and Duchess Kate joyously welcomed their new son on April 23.
FOLLOW US ON FACEBOOK FOR MORE FOX LIFESTYLE NEWS
More exciting times are ahead for the British royal family, as Markle and her prince prepare to tie the knot at St. George's Chapel on May 19.