Man deployed to Africa watches adoption of foster children via FaceTime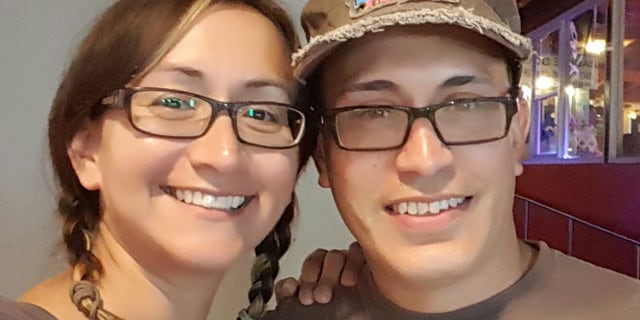 Technology is a beautiful thing, as one Texas family can attest.
Francisco Santiago is a supply technician for a company contracted by the U.S. Army. He was deployed in Africa when he found out that he and his wife, Ana, could adopt the two children they had been fostering.
He wouldn't be able to make it to the Oct. 5 adoption ceremony of Ian, 4, and his sister Asia, 3, so Francisco and his family came up with the next best thing: a video conference call.
"It was a long time coming for that moment," Ana, 37, told People magazine. "And having my husband there, over FaceTime, to see it, made it so special."
Despite the time difference – it was around 2 a.m. in Africa – Francisco got on the call and was joined by members of his extended family. And it was all worth it.
"You could tell he was so, so happy to finally get to this point!" Ana said.
The couple became foster parents after learning that she has a medical condition that causes her not to ovulate correctly and the fertility medications she needed to become pregnant would not be covered by their health insurance.
"I said to Francisco, 'We have room in our home, and I want to give love to a child.' God hadn't opened those doors for us, but why not, if we can provide love?" she said.
The El Paso, Texas, couple became foster parents in December 2014 and welcomed Ian and Asia into their home seven months later. It was love at first sight.
"I was afraid to get too attached, because I knew they could leave, but after a few weeks getting to know them, I couldn't help it," Ana told People. "We signed up to foster, we knew what it entailed, but our goal was just to make them as safe and as happy as possible."
A few months after becoming foster parents, Ana and Francisco learned that they could adopt the children. They were overjoyed.
Francisco returns home Dec. 15.
"We're officially a family!" Ana said. "The moment we are all together again will be so special, Asia keeps asking for daddy and saying she misses him."