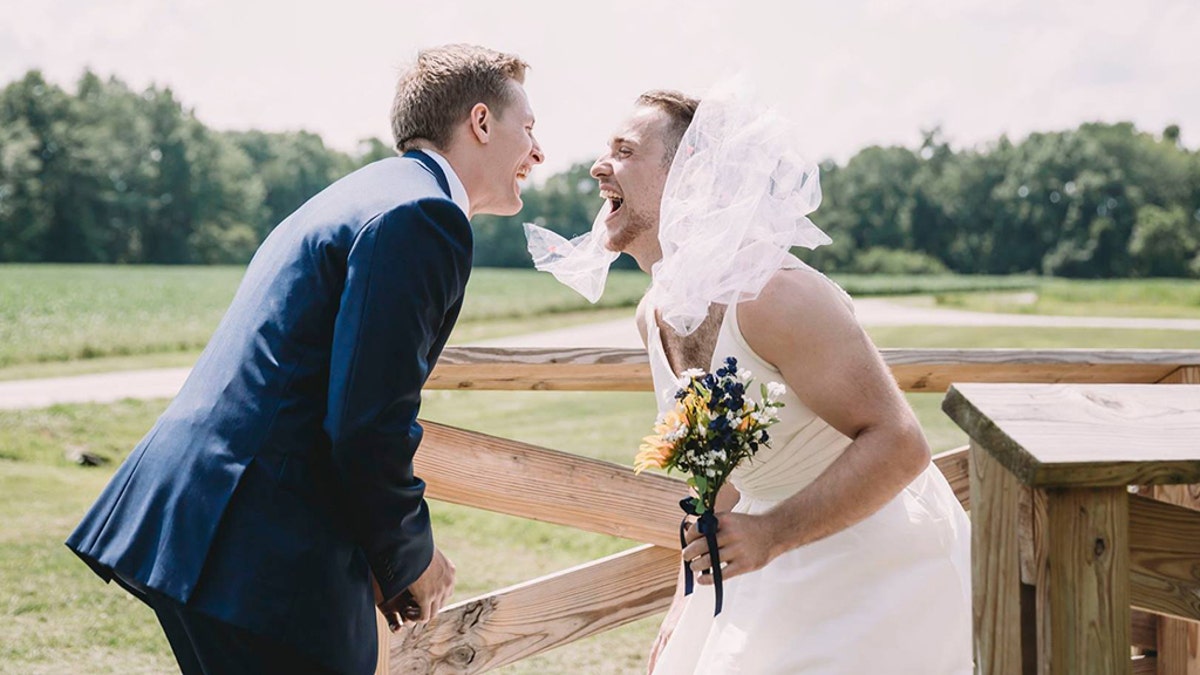 Typically first look pictures involve a groom and a bride seeing each other in their wedding attire for the first time.
That was not the case for Nicole Smith, 24, who surprised her groom, Andrew Wright, 25, with a prank that involved sending out the best man dressed in a wedding gown carrying a sunflower bouquet.
"My first reaction to seeing [best man] Kye was complete confusion," he said to Indy Star. "For a solid second, my brain was processing what was going on."
A BRIDE SURPRISES HER BRIDESMAIDS WITH DOUGHNUT BOUQUETS
Best man Kye Stachowski, 24, put on a wedding dress and went to surprise the groom at the bride's request after she saw a picture on photo sharing site Imgur of another bride attempting the same trick.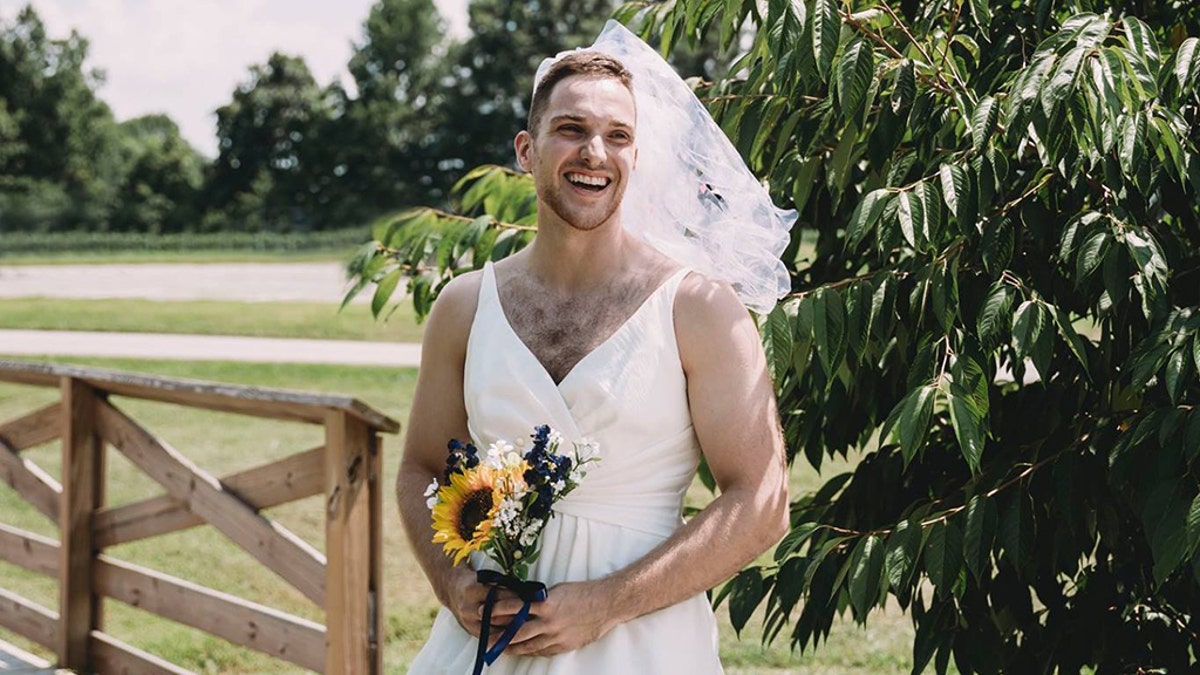 The couple, who got married in Spencer, Ind., in early August, wanted to have a fun wedding, which is what led Smith to decide to go for the prank.
"We really wanted to have a fun and relaxing wedding," she said to Indy Star. "I sent the Imgur post to Kye, and he was ecstatic to do it."
"The bridesmaids even helped him get ready in the bridal suite and the photos from that are almost just as hilarious. It really set the tone for the fun lighthearted atmosphere they were going for," wedding photographer Belinda Russell said to Fox News.
Russell admits this was the first time she had shot a first look prank, but had a ton of fun doing it.
"It was really hard for me to pull off," Russell told Fox News. "I of course not only had the urge to laugh, but the bride and groom had seen a few funny first look images online before they came home to Indy from Germany."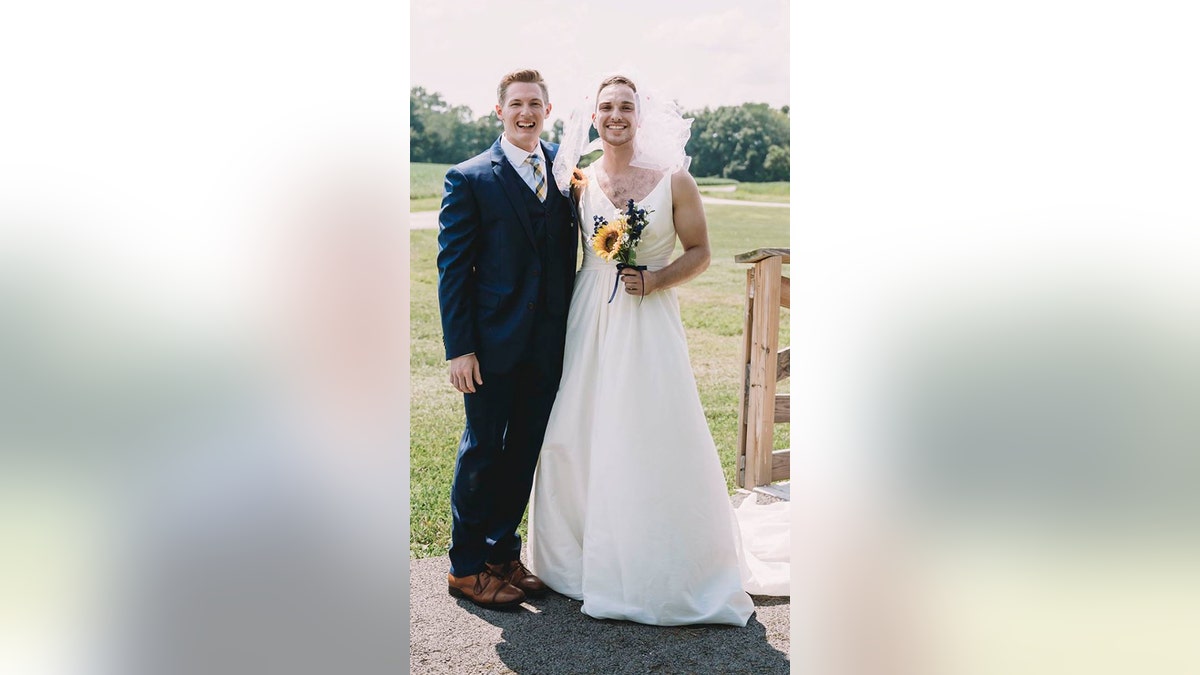 Wright had been warned of the possibility that Stachowski would be greeting him instead of her. Smith, who met Wright in 8th grade, said she sent Wright an online image of a similar prank — but said she was convinced she would not be able to fool him.
'KILLER CLOWN' WEDDING PHOTO SHOCKS NEWLYWED ON HER ANNIVERSARY
Then the big day came, and Wright forgot about the hilarious prank his bride-to-be was planning.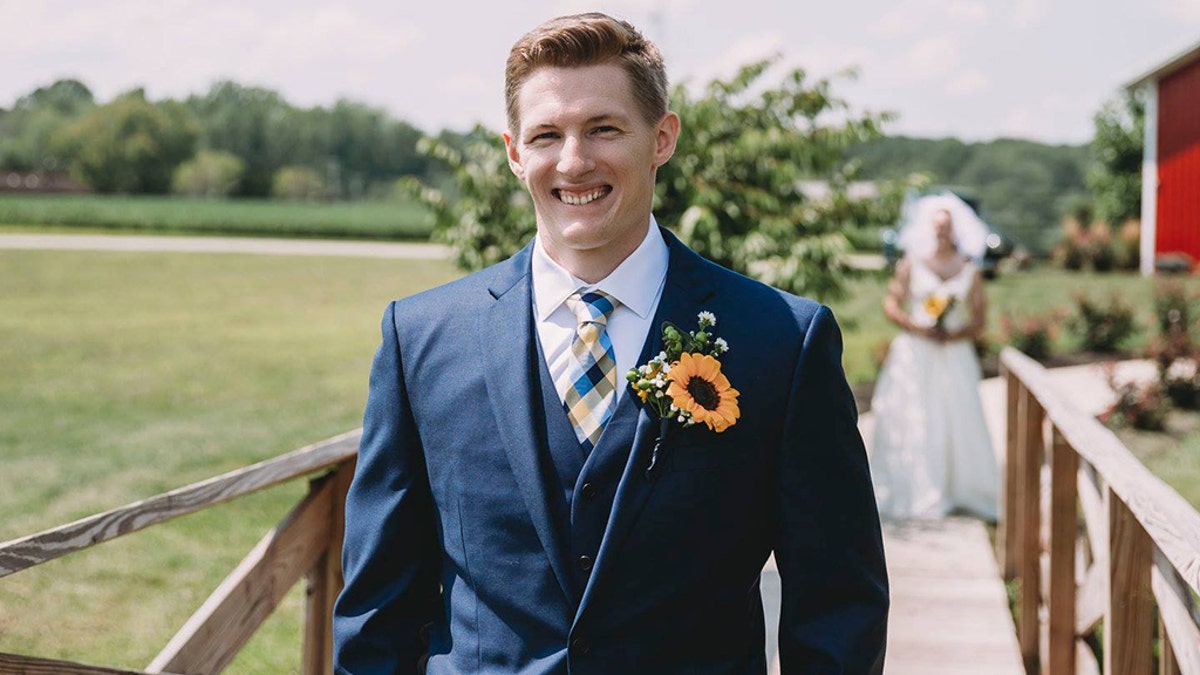 "I was still with the girls, and he was frustrated because his best man had disappeared," Russell said. "He thought things were falling apart."
Stachowski, who borrowed matron of honor Malissa Duncan's wedding dress, Indy Star reports, was happy to be involved in the joke — but admits he had some difficulty.
"No one had high heels that fit, sadly," Stachowski said. "So I had slacks and dress shoes on underneath."
BRIDE WEARS CAT PAJAMAS TO PRANK GROOM ON THEIR WEDDING DAY
"That was the first time I'd worn a dress," he added to Indy Star. "But I wanted to do it."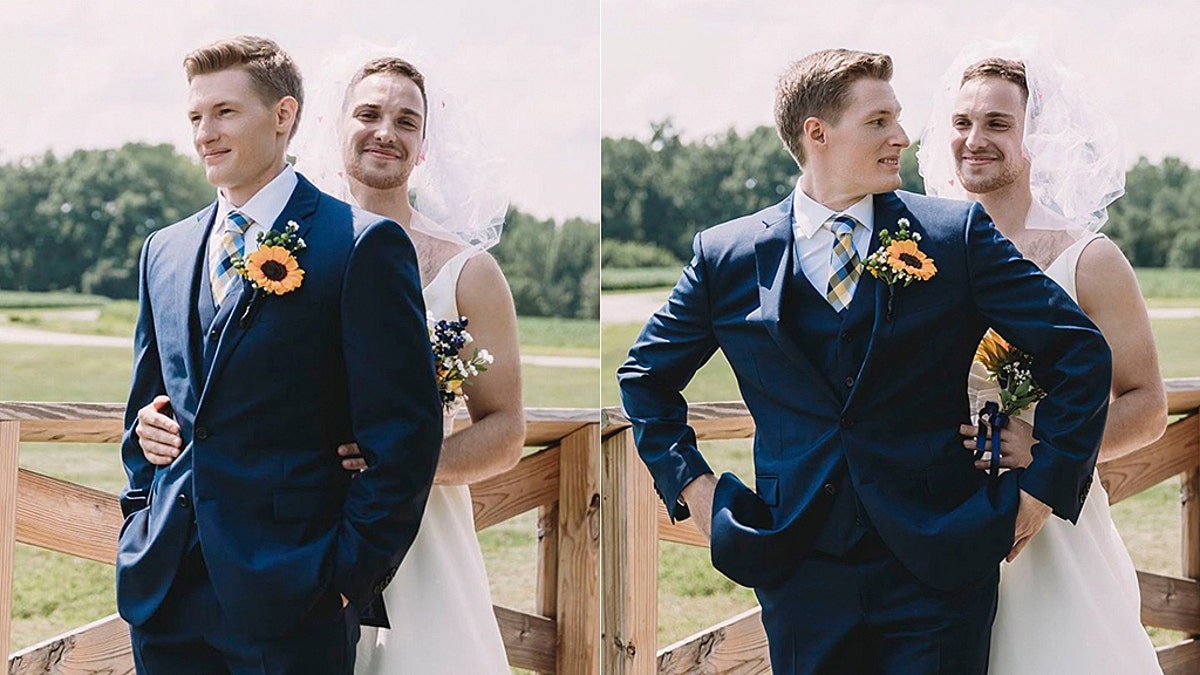 To set the stage, Russell said she kept calling out things she "Would usually tell a bride."
"I said things like 'Great Nicole! You look beautiful. OK Nicole, move over just slightly and hold your flowers up.' I told Andrew that Nicole would come up behind him and put his hand around his waist and to turn and see his bride when that happened," she told Fox News.
The groom couldn't suppress his giggles when he finally realized what was going on — but somehow the bridal party managed to stay silent.
"The bridal party didn't want to give anything away so they watched from the porch area and were super silent until the groom [was] around. He had no idea everyone was watching," Russell said to Fox News.
The joke did prove to be a little complicated when the couple tried to take actual first look photos.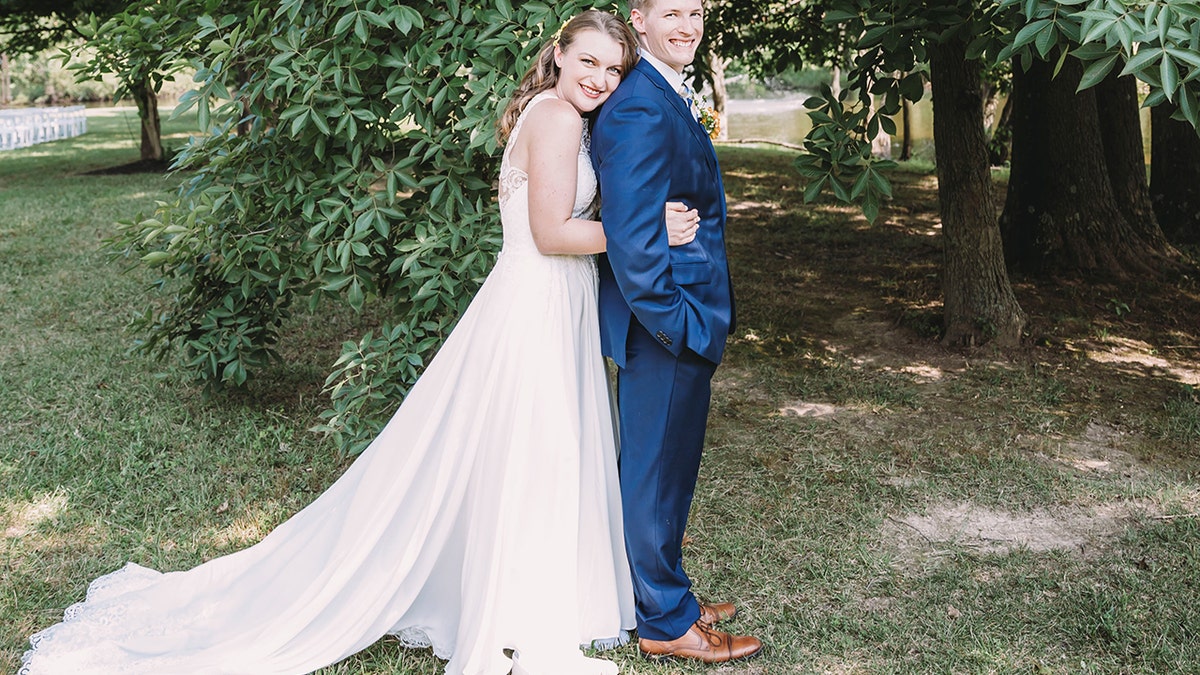 "We still did the normal first look after. When I had the groom turn back around for the real first look, he was still laughing and said he wasn't sure if he could do it again," Russell said.
According to social media, the groom isn't the only one who seemed to enjoy the photos. On Facebook, Smith wrote, "I want you to know that Andrew and I were cry laughing at these pictures last night for 10 minutes straight. You really helped seal the prank! These are too good!"
FOLLOW US ON FACEBOOK FOR MORE FOX LIFESTYLE NEWS
Others called out the "fun wedding" in the comments.
"That's too funny!" Janna Sharkey wrote.
"Craziest thing I've ever seen!" Karen Browers commented.
"I love this! What good friends! I do want to know where did he get his dress?!?" Mia Bella wrote.