Gwyneth Paltrow launches risqué leather lingerie on Goop
50 Shades of Goop.
Gwyneth Paltrow's lifestyle brand is officially getting into the world of BDSM.
The website wants to help its well-to-do readers live out all their dom-sub fantasies by providing some of the gear they'll need to get things going: namely, a Fleet Ilya nude leather bra ($312), matching leather thong ($318) and black studded flogger ($240).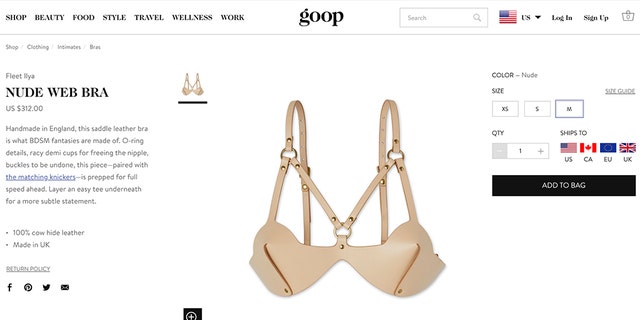 The bra and underwear set are handmade in England out of saddle leather. The whip, meanwhile, is "perfect for play" and features a studded handle and 16 leather tails.
WOMAN SLAMS SEXY BLACK MESH BODYCON DRESS AS A 'JOKE,' REVEALS HOW 'SIZE 8' ALLEGEDLY FITS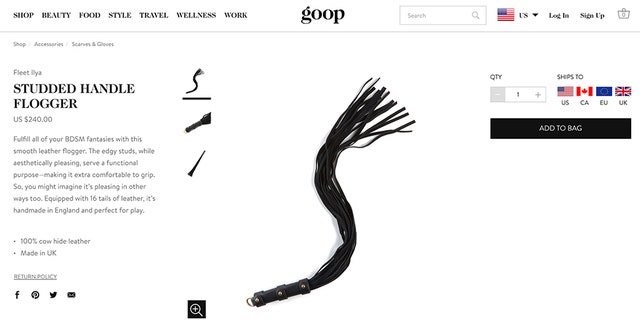 Of course, Paltrow is no stranger to pushing boundaries when it comes to the boudoir: In the past, she's suggested her readers buy a $15,000 24k gold vibrator, jade eggs meant to be inserted vaginally and an at-home coffee enema.
CLICK HERE TO GET THE FOX NEWS APP
This story was originally published by the New York Post. Read more here.