Florida family adopts 28-lb cat after pictures go viral on social media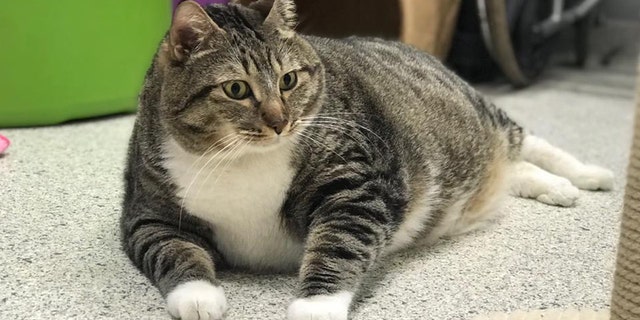 Doughnut the cat may want to ease up on the Krispy Kremes now that he's found a forever home.
CAT CRASHES RUNWAY AT TURKEY FASHION SHOW, GOES VIRAL ON INSTAGRAM
The Jacksonville, Fla., feline found his new family after the Jacksonville Humane Society posted a picture of the 28-pound tabby on their Facebook page, which was shared over 2,000 times.
"Meet Doughnut the biggest boii ever. Big D is 28 lbs and very … thick. He needs a home with an owner who is willing to keep him on his strict diet. We know the extra pounds make him cute but it's not healthy. His new family will need to work with a vet to get him to the right weight at the right pace. Think you're the one?" shelter staff captioned the photos, which showed off Doughnut's full-figured frame.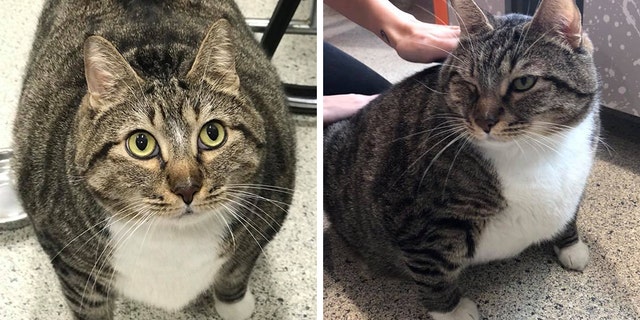 COUPLE'S $7,000 BALI HONEYMOON RUINED AFTER DOG CHEWS PASSPORT
After several hopefuls came out to spend time with the plus-sized cutie, the Human Society decided on one family who seemed like a good fit to get Doughnut healthy.
"We love this sweet boy and are so happy that he has now found a home. His previous owner loved him very, very much and his new family was thrilled to get the chance to add him to theirs. Not a day has passed that this big guy didn't have someone who loved him, thanks to our community. Generosity breeds joy," shelter staff wrote on a Facebook post.
According to the Humane Society, Doughnut, renamed Ziggy by his new parents, is adjusting well and already becoming more active.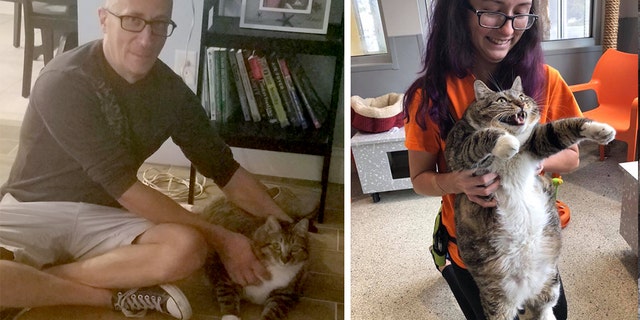 FOLLOW US ON FACEBOOK FOR MORE FOX LIFESTYLE NEWS
Doughnut isn't the first chubby kitty to get attention for his unique size. In August, a fat cat who sat on his hind legs went viral, and in September, 30-pound Meatloaf captured America's heart. However, unfortunately, Meatloaf passed away due to complications with his weight two weeks after being adopted.