Couple's $7,000 Bali honeymoon ruined after dog chews passport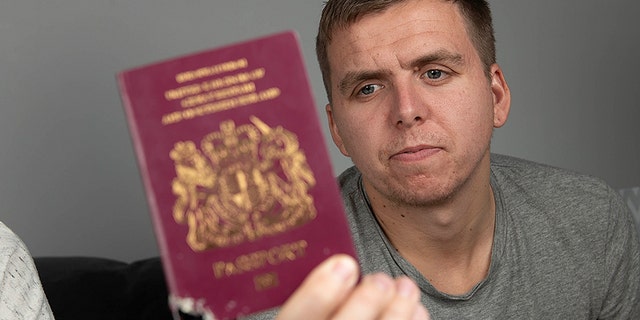 NEWYou can now listen to Fox News articles!
A couple who had saved more than $7000 for their dream honeymoon in Bali ended up being turned away at the border, all because their dog had chewed a bit of the groom's passport.
Daniel and Tia Farthing flew 16 hours from their home in the U.K. to Bali on Oct. 16 — their first wedding anniversary — only to be told they couldn't enter Indonesia.
Border officials told the couple Daniel's passport wasn't in an acceptable condition and they were made to take the next flight back to the U.K., leaving them devastated and well out of pocket.
They told The Mirror the passport had been chewed by their four-year-old labrador collie cross, Milo, when he was a puppy.
YOU CAN STAY AT HARRY AND MEGHAN'S FIJI HOTEL FOR $150 A NIGHT
U.K. Border Force staff told him the passport would not be an issue for their trip to Indonesia, provided all the necessary details were in it, however, Indonesian officials didn't agree.
On their way home to Suffolk, U.K., the couple had a layover in Singapore where Daniel said he was detained for seven hours.
Meanwhile, a panicked Tia ran up a phone bill of more than $390 trying to contact relatives back home.
When the couple eventually landed at London's Heathrow Airport, they said a flight attendant who had been told of their ordeal looked at Daniel's passport and said: "Is that what all the fuss was about?"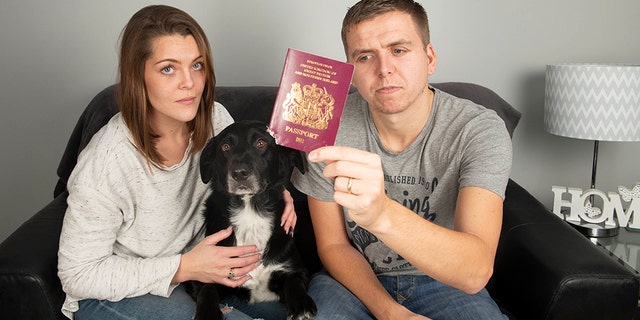 With the couple having lost the $7,000 they spent on the trip, Tia's sister has started a GoFundMe campaign to help them.
"This whole experience has been absolutely traumatic for the both of them and they do not deserve this to happen to either of them," the sister said.
"So what we want to do is show Tia and Dan how much we all love and care for them and how much we all want to help.
"So we have started this page to ask our friends and family to help us raise some funds to try and give them some hope that they can and will get the honeymoon that they have always dreamt of and deserve!"
FOLLOW US ON FACEBOOK FOR MORE FOX LIFESTYLE NEWS
The campaign has already surpassed its $1,356 goal in less than two weeks, raising $1,475 for the couple.
Meanwhile, Milo, whose nibble on Daniel's passport caused the whole drama, seemed to be trying to make it up to the couple.
"He knows he's done wrong because he's been constantly coming to us for cuddles," Tia said.