Australian swimsuit brand holding competition for most ordinary dad bod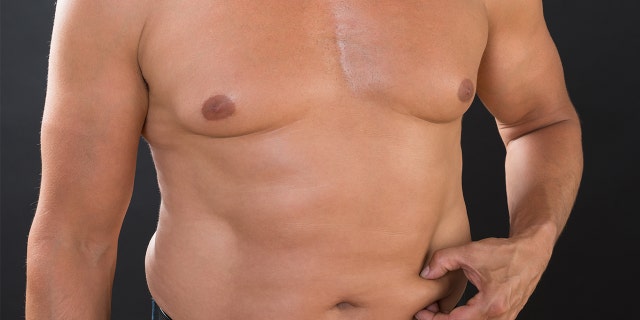 Why bother working towards a six-pack when you can celebrate your "dad bod" instead.
An Australian swimwear company is doing just that. Sydney-based Budgy Smuggler announced their "Search For Australia's Most Ordinary Rig" competition over Instagram, asking average-body contestants to submit a photo of themselves in the label's swimwear for the chance to win a billboard in their home town.
THIS HAIRY SWIMSUIT IS THE PERFECT SOLUTION TO YOUR BEACH BODY WOES
"Let's face it, ordinary is the new extraordinary and a six-pack is more useful when it's under your arm than popping up on everyone's social media," the post reads. "This bloke we are searching for is exceptional in his ordinariness. This bloke is so ordinary he is extra ordinary."
Anyone looking to enter should know they'll be judged on a set of "strict criteria": Anyone hoping to take home the title "should look like they could have been good at sport at some point in their life, although were most likely prevented via injury or robbed by selectors early in their career. - Must be capable of launching a child from their shoulders several metres in a swimming pool - Should look like they can still run for a taxi and swing an axe - Bonus points for likes/shares on social media as well as a description of the exceptional ordinaryness of the person pictured." And finally, "A six-pack is an automatic disqualification."
FOLLOW US ON FACEBOOK FOR MORE FOX LIFESTYLE NEWS
The competition runs until November 15 and the winner will be chosen on January 3, so you've still got time to get your figure into "dad bod" shape.