Anorexic sisters hospitalized after modeling agency tells them to 'lose weight so their cheekbones were visible'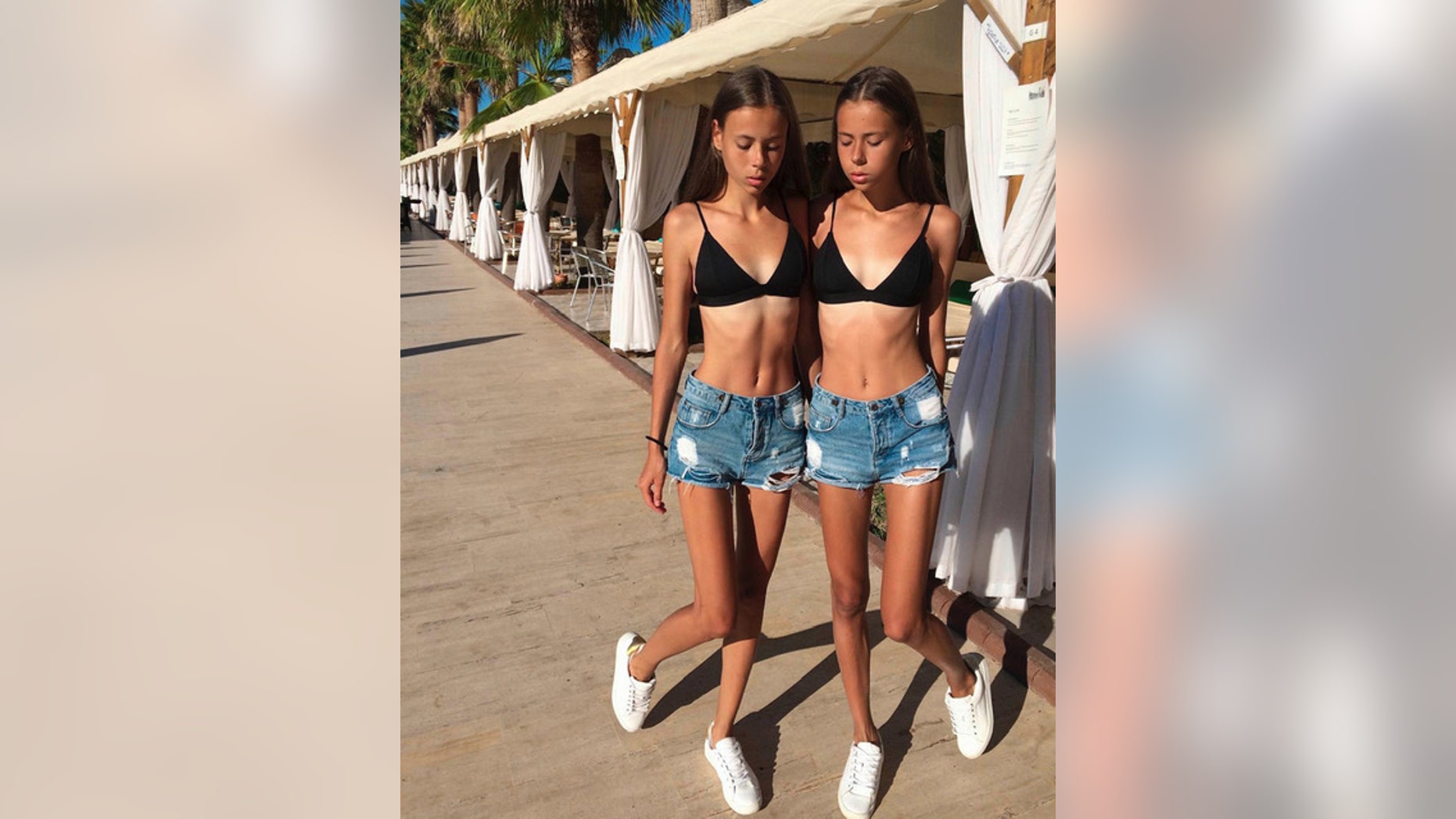 Twin schoolgirl sisters have ended up in intensive care with anorexia after being told to "lose weight so their cheekbones were visible" by a modeling agency.
Doctors are doing everything possible to save the lives of 14-year-old twins Daria Ledeneva, who weighs 76 pounds and Maria Ledeneva, who weighs 86 pounds, in Moscow.
According to reports, the sisters, who worked as models for an agency in Lipetsk, their hometown in Russia's western Lipetsk Oblast region, fell ill during a fashion show and were rushed to a local hospital.
They were diagnosed with severe anorexia and their condition was defined as critical.
PICS: INSTAGRAM INFLUENCER LOSES 312 POUNDS, HAS EXCESS SKIN REMOVED
In the hospital, the twins were reportedly given tranquilizer shots and Daria is said to have fallen into a coma.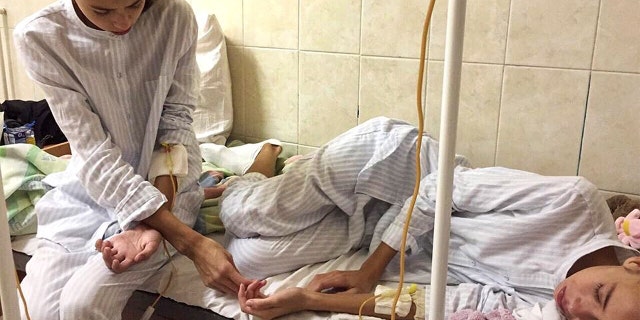 Reports say Daria regained conscious three days later and the sisters' mother Natalia Ledeneva took them home after being told by doctors that they were fit enough to leave.
The twins, however, did not get better, and a month later were taken to Moscow for more specialist treatment.
Reports say Daria and Maria, who had at first weighed 105 pounds each, had started shedding weight after being told to "lose weight so that their cheekbones were visible" by a modeling agency. The sisters, who dreamed of being famous models, went on a strict diet, gradually reducing their daily food intake.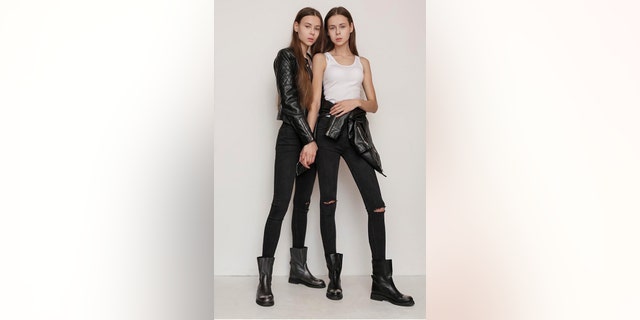 "They ate less and less. One tiny cutlet and two spoons of boiled buckwheat for lunch, some salad for dinner," their mother Natalia said.
"I tried to persuade them to eat more, but they refused to do so as their illness was already in progress."
MAN SHAMED FOR PROPOSING AT NEW YORK CITY MARATHON AS GIRLFRIEND RUNS BY: 'HE COULDN'T PROPOSE TO HER AT THE FINISH LINE?'
Daria and Maria are now in an intensive care unit.
According to doctors, their condition is so severe that their hearts could stop at any moment.
"The doctors' main task, for the time being, is to do everything possible to prevent their hearts from stopping," doctor Aleksey Dobrovolsky said.
The modeling agency has not been named in reports, and it is unclear how long the schoolgirls had been on their diet.
FOLLOW US ON FACEBOOK FOR MORE FOX LIFESTYLE NEWS
Meanwhile, an anorexic who weighed 88 pounds switched to high carb diet after 'learning to love herself' — and is now a muscular 140 pounds.
This article originally appeared on The Sun. Read more from The Sun here.