Infant bike helmets recalled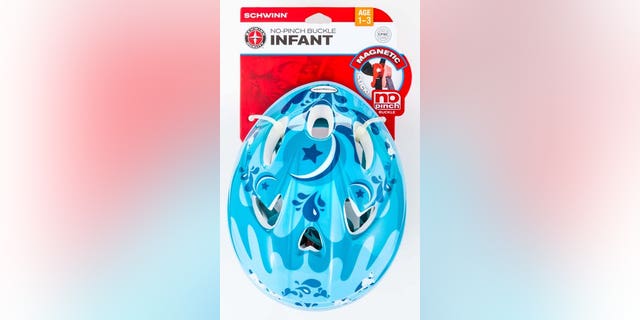 NEWYou can now listen to Fox News articles!
South Carolina (A.P.) -- Pacific Cycle is recalling infant bicycle helmets due to choking and magnet ingestion hazards.
The helmets were sold exclusively at Target stores from January 2014 through April 2016 for between $18 and $25.
This recall involves infant bicycle helmets with magnetic no-pinch chin strap buckles. The company is recalling about 129,000 of the helmets.
The helmets are made for infants ranging from one to three years old. The helmet and its straps come in various colors and design patterns.
The buckles have small plastic covers and enclosed magnets. "SCHWINN" is printed on the front of the helmets. Only helmets with the magnetic no-pinch chin strap buckles are affected by this recall.
To get a replacement helmet contact Pacific Cycle toll-free at 877-564-2261 from 8 a.m. to 5 p.m. CST
Monday through Friday, email customerservice@pacific-cycle.com or online atwww.schwinnbikes.com and click on "Support" then "Safety & Recalls" or www.target.com and click on "Product Recall" for more information.