Yelp's highest-rated restaurant is a little shack in Hawaii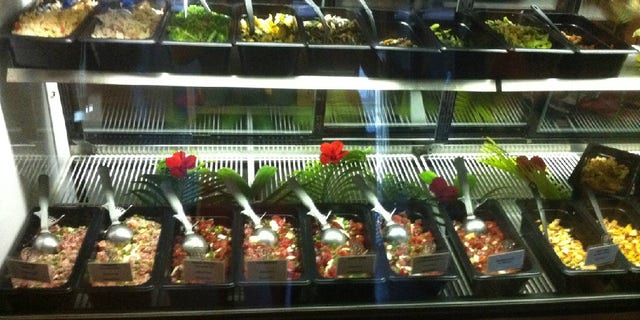 If you're looking for a top notch dining experience, you might want to rethink your reservation at an expensive Michelin-starred restaurant.
Customer-review site Yelp released its first ever list of the top 100 places to eat in the U.S. and the winners may surprise you.
The top pick is a tiny seafood joint called Da Poke Shack on Hawaii's big island. While traditional poke--a raw fish preparation similar to tartar-- may not be everyone's tastes, Yelp users rave about the freshness and friendly staff. With an average combo place price under $10, the price can't be beat. According to Slate, locals take their food to go to take in a world-class Hawaiian beach view. But if you're looking for a romantic evening out, think again. Da Poke Shack closes at 6pm.
Other top picks may be more familiar to the seasoned haute cuisine lover. Chicago's Alinea came in at number seven. Perennial New York favorites like Daniel and Eleven Madison Park appear in the top 30. But many of the picks feature affordable food fare.
Yelp data engineers went through the star ratings of each restaurant, as well as the total number of reviews to come up with their definitive list. While the ratings are highly subjective – most lists of this type are – it's great to see a varied American food landscape where the rich and famous restaurants hob knob among food trucks and thriftier local favorites.
We've got the top 20 picks but check out the full list on Yelp.
1. Da Poke Shack, Kailua-Kona, HI
2. Paseo, Seattle, WA
3. Oklahoma Joe's Barbecue, Kansas City, KS
4. The Cinnamon Snail, New York, NY
5. Porto's Bakery, Burbank, CA
6. Dametra Cafe, Carmel by the Sea, CA
7. Alinea, Chicago, IL
8. Franklin Barbecue, Austin, TX
9. Gary Danko, San Francisco, CA
10. Joe's Falafel, Los Angeles, CA
11. Sushi Izakaya Gaku, Honolulu, HI
12. Biker Jim's Gourmet Dogs, Denver, CO
13. Oscar's Mexican Seafood, San Diego, CA
14. Coop's West Texas Barbeque, Lemon Grove, CA
15. Tacos El Gordo, Chula Vista, CA
16. Cheese Board Pizza, Berkeley, CA
17. Ricky's Fish Tacos, Los Angeles, CA
18. Ono Seafood, Honolulu, HI
19. Bogart's Smoke House, Saint Louis, MO
20. Bakery Nouveau, Seattle, WA