Why you can't call 'holiday nog' eggnog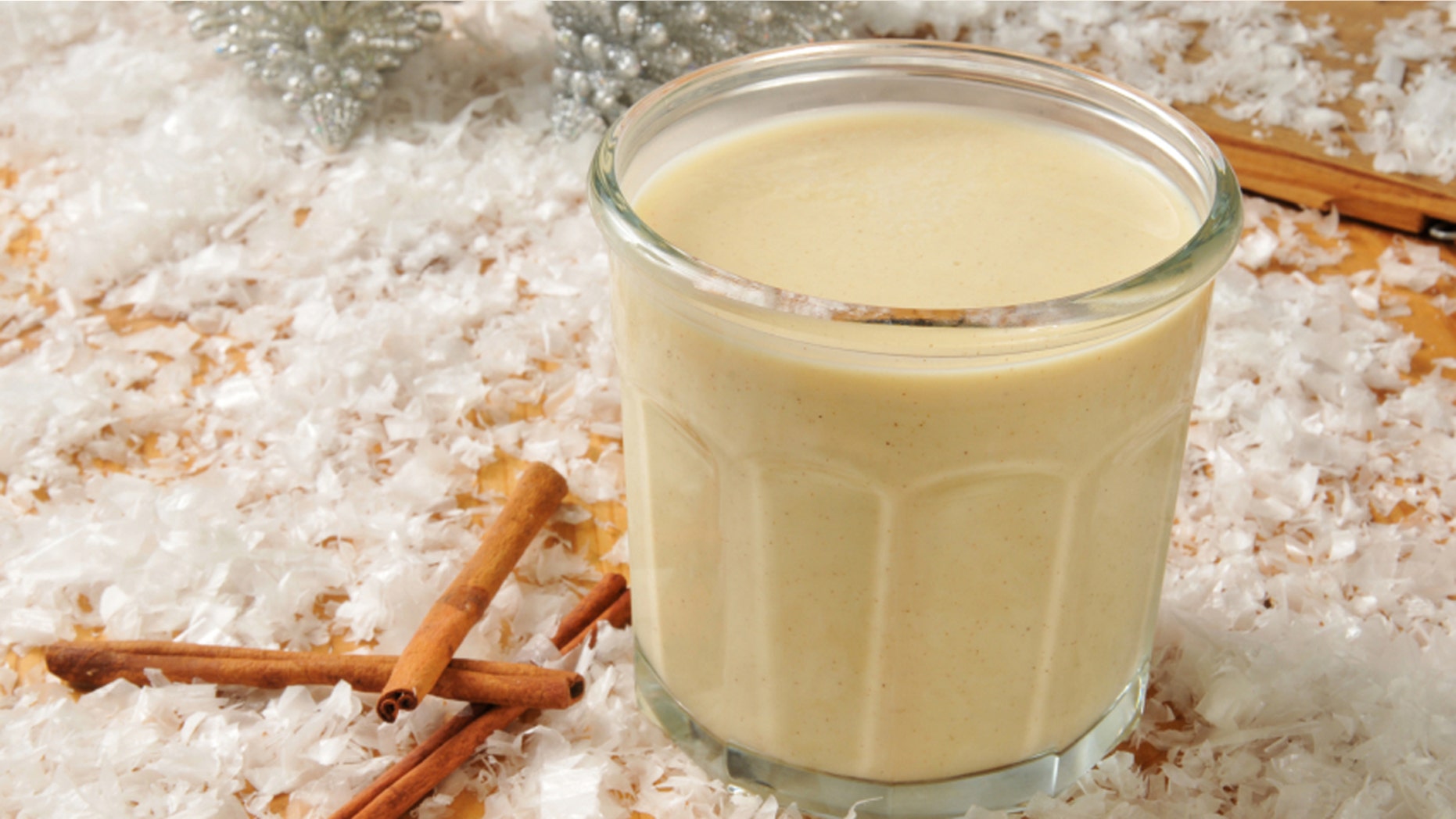 You may have noticed a creamy drink on your last trip to the supermarket that has you scratching your head.
Alongside seasonal items in the dairy aisle is something called "holiday nog."  It comes in half-gallon jugs, it's off-white with dark speckles, and it tastes like eggnog.  But it's not.
With this year's avian flu outbreak, which created nationwide egg shortages and a 15 percent price hike, eggnog producers had to make the tough choice: egg or no eggs.
Turkey Hill Dairy, based in Pennsylvania, had to redesign its eggnog recipe from scratch after being hit with supply problems-but managed to keep the eggs.
But others, such as Lactaid and Florida's Sunshine State Dairy Farms, skipped them all together and went with the holiday nog. Massachusetts's Hood Dairy reportedly made nog with eggs—but just for people in New England.  Everyone else this year gets holiday nog.
So what's the difference between eggnog and holiday nog?
To be called eggnog, the Food and Drug Administration created guidelines which stipulate that it must have milk, cream, a minimum 6 percent butterfat and a minimum 1 percent egg yolk by weight.
There's holiday nog made with milk and eggs but can't be called eggnog because of added booze, for example.  Same goes for nog made of dairy alternatives, like almond or soy milk.
But straight up milk and cream with no eggs—well, that's considered to be poor cousin of the real deal.  Dairy producers call it a "flavored milk product."
Some customers aren't too happy with the new concoction sans eggs.
A Lactaid customer wrote to Consumerist complaining the holiday drink "tastes like sadness and chemicals."
Johnson & Johnson, makers of Lactaid, released this statement clarifying this year's move: "With regard to the LACTAID® Holiday Nog, the recipe has changed for the 2015 holiday season. LACTAID® is committed to providing Consumers with their favorite festive seasonal beverage, however, Avian flu is affecting the supply of eggs nationally. Therefore, this year, the LACTAID® Brand is offering an egg-free version of eggnog, called "Holiday Nog."
A representative from Florida's Sunshine State Dairy Farms --which bottles its holiday drink under the Gustafson Dairy Farms label--told Fox 13 in Tampa that the goal of its new eggless nog was to offer consumers an affordable alternative. A half-gallon jug of Gustafson Holiday Nog cost just $2.99.
Pricing in stores during the holiday season show real eggnog topping $6 in some markets for a half gallon, with specialty eggnogs going for anywhere from $5 to $18 a quart.
And despite the egg crisis earlier this year, it's still seems a small price to pay to quench the thirst of America's eggnog obsession --or at least something that tastes like it.