Wendy's in epic ongoing sign war with rival across the street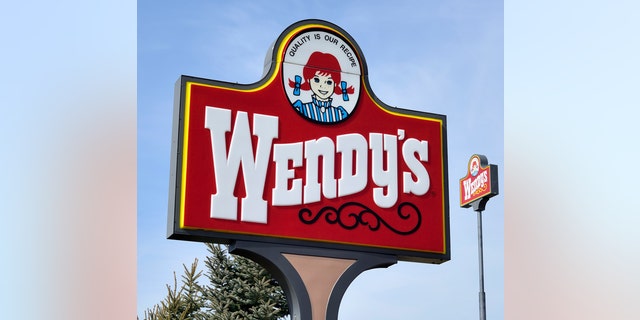 NEWYou can now listen to Fox News articles!
Looks like Wendy's and Pure Water Ice & Tea Company have a major beef.
The fast food chain is known for its hilarious and clever comebacks on social media, but now it's taking its wit to the streets in a hilarious sign battle with a rival across the street in Lubbock, Texas.
The friendly feud began in May when Wendy's one-upped Pure Water's sign offering a Texas football coach free drinks by offering free drinks AND food, KSAT reports.
Pure Tea called out Wendy's for their similar sign, to which the fast-food chain clapped back and the sign battle began. Since then, the two businesses have gone back and forth with witty puns and savage burns.
"Something else is familiar our fresh never frozen beef," Wendy's wrote.
"You want beef Wendys? You got it!" Pure Water responded.
WENDY'S INSTALLING SELF-ORDERING KIOSKS IN 1,000 RESTAURANTS
"Burgers arent the only thing square at Wendys," Pure Water wrote.
"Everyone knows Wendy's squares up you aint bout that life," Wendy's responded.
"Wendys parking only violators will be served PureWater," Wendy's wrote.
"Good thing our tea is stronger than your sign game," Pure Water responded.
Passerby have taken notice, documenting the battle on social media. Pure Water serverBrad Luzietti says they've posted about six or seven signs thus far with no plans to stop, according to Huffington Post.
"We put up a new sign whenever we get an idea. If [Wendy's changes] their sign, we'll start thinking hardcore about ours," he told Huffington Post. "Some people drive by to look, and some have come in to ask about it."
Earlier this year, Wendy's Tweeted out a viral clap-back at a hater, proving no one messes with the fast-food chain.
When Wendy's posted about their never-frozen beef, Twitter user Thuggy-D commented, "Your beef is frozen and we all know it. Y'all know we laugh at your slogan 'fresh, never frozen' right? Like you're really a joke."
Wendy's couldn't help but engage. "Sorry to hear that you think that! But you're wrong. We've only ever used fresh beef since we were founded in 1969."
Thuggy-D kept at it. "So you deliver it raw on a hot truck?"
Wendy's responded, "Where do you store cold things that aren't frozen?"
FOLLOW US ON FACEBOOK FOR MORE FOX LIFESTYLE NEWS
Not taking the cue, Thuggy-D really brought the heat.
"Y'all should give up. @McDonalds got you beat with the dope a-- breakfast," he wrote.
And then Wendy's came back with a Tweet worthy of a mic-drop.
"You don't have to bring them into this just because you forgot refrigerators existed for a second there."