Viral video of homeless California Denny's customer being thrown out of restaurant angers many on social media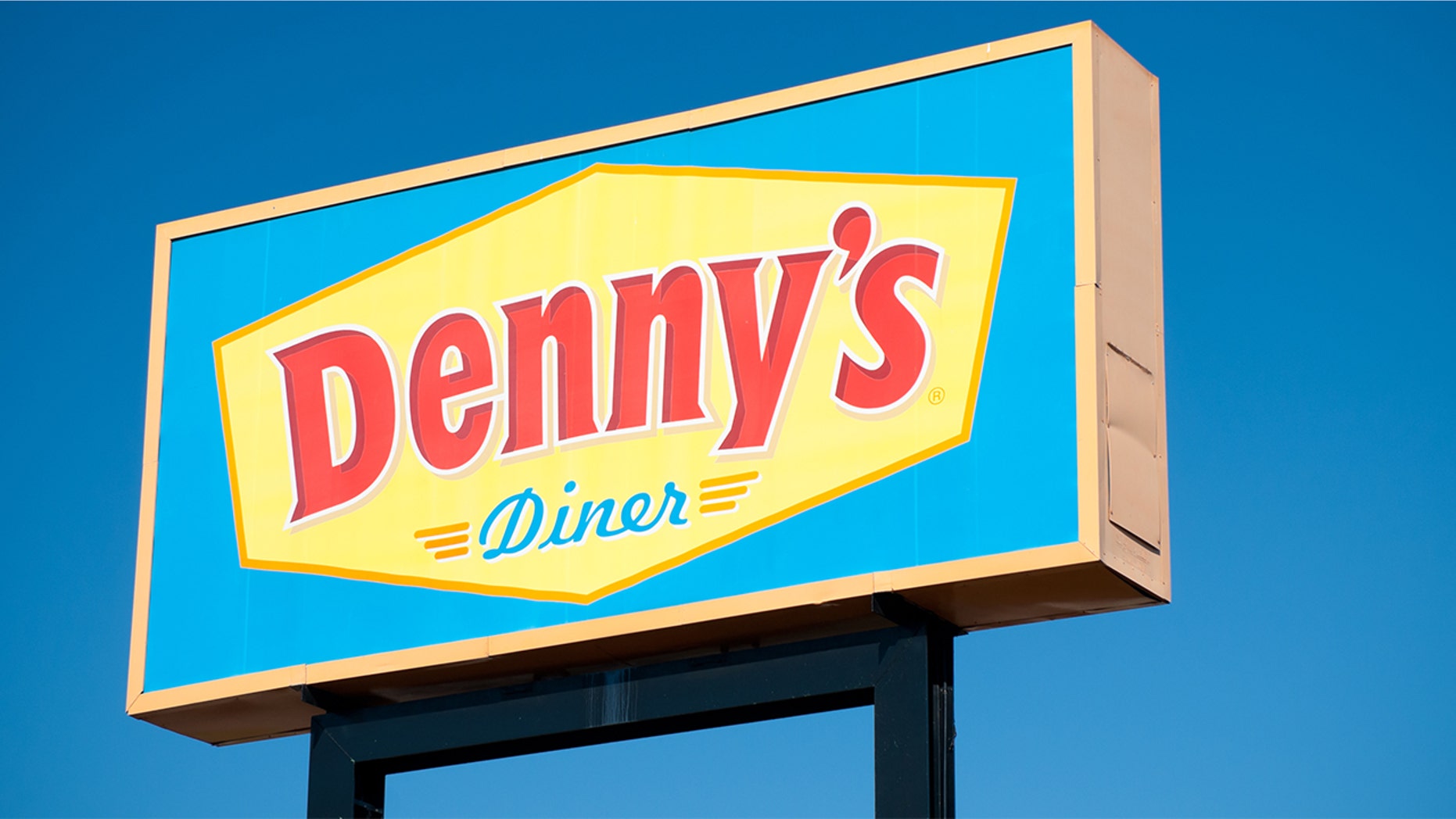 A video of a man who appears to be homeless getting kicked out of a California Denny's has gone viral, with many slamming the security guard who escorted the man out of the diner.
However, the company said the man has a history of eating without paying.
Becca Jay Davis, who recorded the video, said she was dining at the Fresno restaurant when a "public safety officer" walked in and started "harassing" the seemingly homeless man at the table.
According to Davis, the man was sitting with a family who had offered to pay his bill.
"He was in there when we walked in a family had sat him down with them... We was there for at least 25 minutes the man ain't said not 1 word... The family was paying for him to eat and all of a sudden his ass walks in and start harassing the man putting them gloves on... Smh," Davis captioned the video.
DENNY'S CUSTOMER ARRESTED AFTER ALLEGEDLY SLAPPING WAITRESS' BUTT
In the video, which has amassed over 200K views on Facebook, the security officer is seen putting on plastic gloves while telling the man he has to leave the table.
During the incident, diners get up to defend the homeless man, asking the security guard why he's being kicked out.
"He's not allowed in here," said the guard.
A woman replies: "Is that why he's not allowed in here, because he's homeless?"
When the man gets up to leave, he appears to be carrying a to-go container of food.
WENDY'S, DENNY'S AND MORE TROLLING IHOP OVER BURGER ANNOUNCEMENT
Several people on Facebook responded to the post expressing their anger over the situation.
"This made me mad," Tasheana Scott commented.
"So, I'm a Downtown ambassador and this type of mess is definitely not cool or condoned. I'll be paying a visit to that Denny's tomorrow," Monisha Edwards wrote.
Not everyone was upset by the video, though. Resident Robert Graham said he's been to the Denny's before while the man was there and saw no problem with him being removed.
"People want to go in there and enjoy their meal," Graham said to the Fresno Bee. "The man smells like urine. Why make a big deal of this? He's homeless. He has no right to be there."
FOLLOW US ON FACEBOOK FOR MORE FOX LIFESTYLE NEWS
According to a statement from Denny's to the Fresno Bee, the man has repeatedly not paid his bill.
"One of our guiding principles at Denny's is that we welcome all of our guests with open arms no matter their background. In this particular instance, the man was asked to leave the restaurant due to repeated instances of dining as a guest and leaving without paying. As we continue to look into this specific incident, we will continue to work with our team members and security staff to ensure that no guest ever feels unwelcome at our restaurants."