'Tips for Jesus' movement reportedly back after New York bartender receives $5,000 tip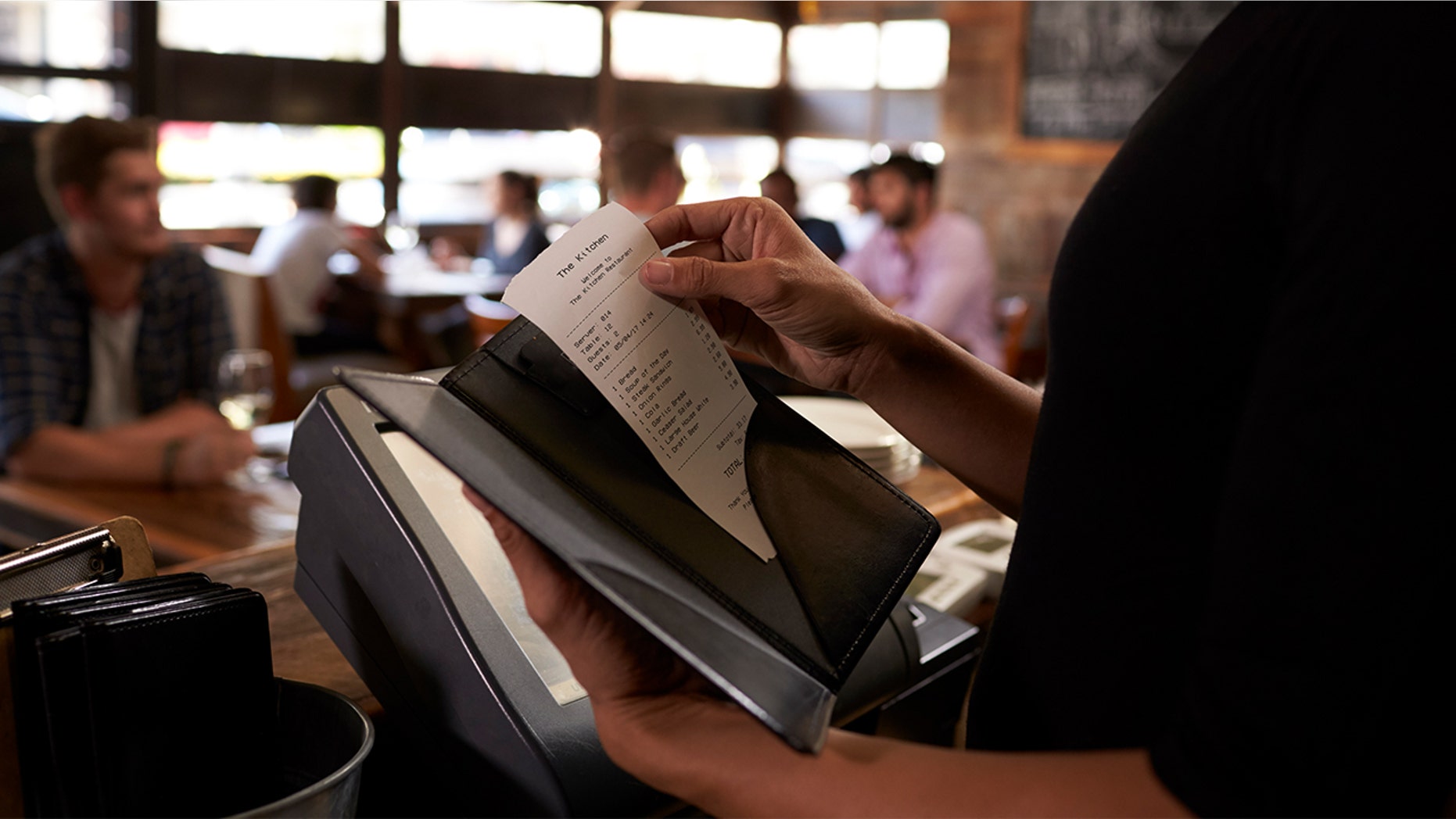 A New York bartender was in for a big surprise when she received an unexpectedly large tip last Tuesday night.
Caitlin Cahill, who works at Guyer's bar in Manhattan, reportedly received a generous $5,000 gratuity as part of "Tips for Jesus," a mysterious movement that took place between 2013 and 2015, during which anonymous diners were leaving large tips across the country and posting about it on Instagram.
JAPANESE TRAIN LINE APOLOGIZES FOR DEPARTING SECONDS TOO EARLY
Cahill was waiting on two men, one of whom she says was former PayPal VP Jack Selby, who many speculate is the man behind Tips for Jesus.
"Out of nowhere he mentioned 'Tips for Jesus,' and asked if I knew what it was," Cahill told CBS2. "I said yes, and he said, 'well that's me.' I thought he was joking at first."
But then Cahill saw the tip on Selby's $100 tab. He'd left her $5,000 along with a note that read, "We back." Before that night, the last known Tips for Jesus tip was from about a year ago.
"I was a little taken aback. I said 'are you sure?' Maybe he had a good time, maybe he was feeling generous," Cahill said.
A source told the New York Post Selby isn't the only one behind these acts of kindness, but rather a whole group.
"It's not necessarily Christian," the source said. "It's giving back in creative ways and hopefully inspires people."
FOLLOW US ON FACEBOOK FOR MORE FOX LIFESTYLE NEWS
And according to a witness, Cahill was brought to tears.