Tips for Jesus leaves record $11,000 at Arizona restaurant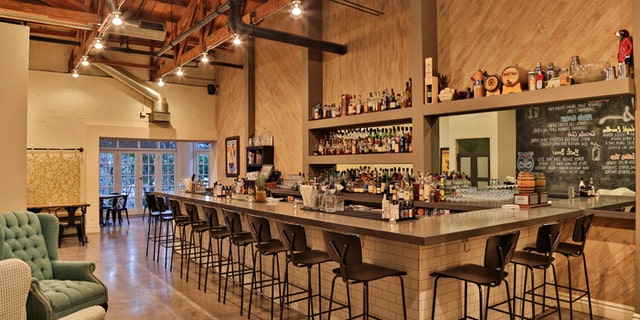 Tips for Jesus may have struck again with its biggest recorded tip ever, leaving $11,000 for a bartender in Arizona on Saturday.
Clint Spotleson, a bartender at Crudo in Phoenix, received two tips—the first a relatively modest $1,000 on a $330 bill. But the second caused Spotleson to nearly drop to his knees.
"The first one he [the customer] just filled out and left on the table," Spotleson told The Republic. "Then he was like, 'You know, I'll have another round.' Then the second one, he was like, 'Let's have fun with this one.' And he said to his friend, 'Put 10K on this one.' And she was like, 'OK.'"
The bill was just $89.89 but Spotleson was shocked to see the $10,000 tip left on the receipt.
"But I kept composure, because the guests were right in front of me at the time. We still had seven or eight people in the bar at the time," he said. "I just acted like nothing really happened."
The bartender divided the two generous tips among the restaurant staff including another bartender and people working in the in the kitchen.
The tipper, rumored to be PayPal vice president Jack Selby—who has a home in nearby Paradise Valley—reportedly leaves between 250 to 600 percent of the his restaurant bill in tups when he dines at local steakhouses and bars.
Though his official Tips for Jesus Instagram account has yet to post a picture from Crudo, Spotleson is grateful for the surprise holiday money.
"It's unreal," Spotleson said. "I'm up and I'm going to the bank now. It's crazy, absolutely crazy. And it's cool too, because I've been having some car issues."