The land of milk, honey and spirits: Inside Israel's first whiskey distillery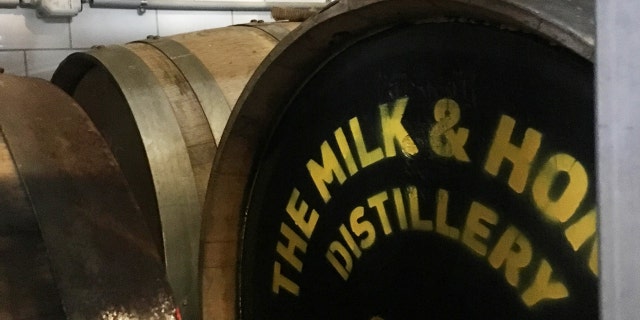 NEWYou can now listen to Fox News articles!
Behind a small door in the heart of an industrial area of Tel Aviv, not far from the old port of Jaffa, resides the first whiskey distillery in Israel.
The Milk and Honey, a name right out of the Book of Exodus, started out as a dream by six high-tech entrepreneurs who wanted to create something for themselves and their friends.
"We started out making beer in our living room, as a hobby," said Gal Kalkshtein. "And then one night, one of us said maybe we should try whiskey. We did some research, and then we decided to start a crowdfunding campaign."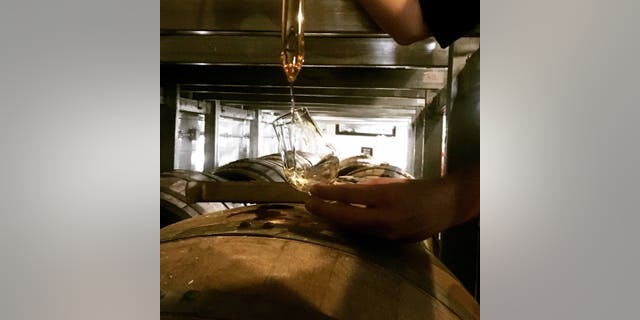 AMERICAN WHISKEY NABS COVETED 'WORLD'S BEST' AWARD
It worked. Milk & Honey started operations in 2013 after crowdfunding through Indiegogo. The rest of the financing was provided by Kalkshtein, who's a serial tech entrepreneur.
"We found out that there's a small whiskey lovers' community here in Israel," Kalkshtein said. "People were very keen on helping us. We raised $76,000, most of them from outside of Israel."
The Milk and Honey team reached out to Dr. Jim Swan, who specializes in building distilleries in warm climates, to guide them as they researched and developed their product.
"Since we are the pioneers here in Israel, there are no regulations or rules as to what will qualify as an Israeli whiskey," said Eitan Attir, Milk and Honey's CEO. "So we are following the Scottish protocols."
The first Israeli single malt whiskey is still slumbering in wooden barrels. Customers won't get to taste it until 2018 at the earliest.
But other products are ready, including chief distiller Tomer Goren's Leventine Gin, which uses Jaffa oranges and wild hyssop as its base.
WHY THIS TAIWANESE TITAN IS CONQUERING THE HIGH-END SPIRITS WORLD
In the future, the team wants to produce a bourbon and a rye-based whiskey.
In the meantime, people can visit Milk and Honey's visitor center and taste its young whiskey straight out of the barrel.