The best pizza in America is from Philadelphia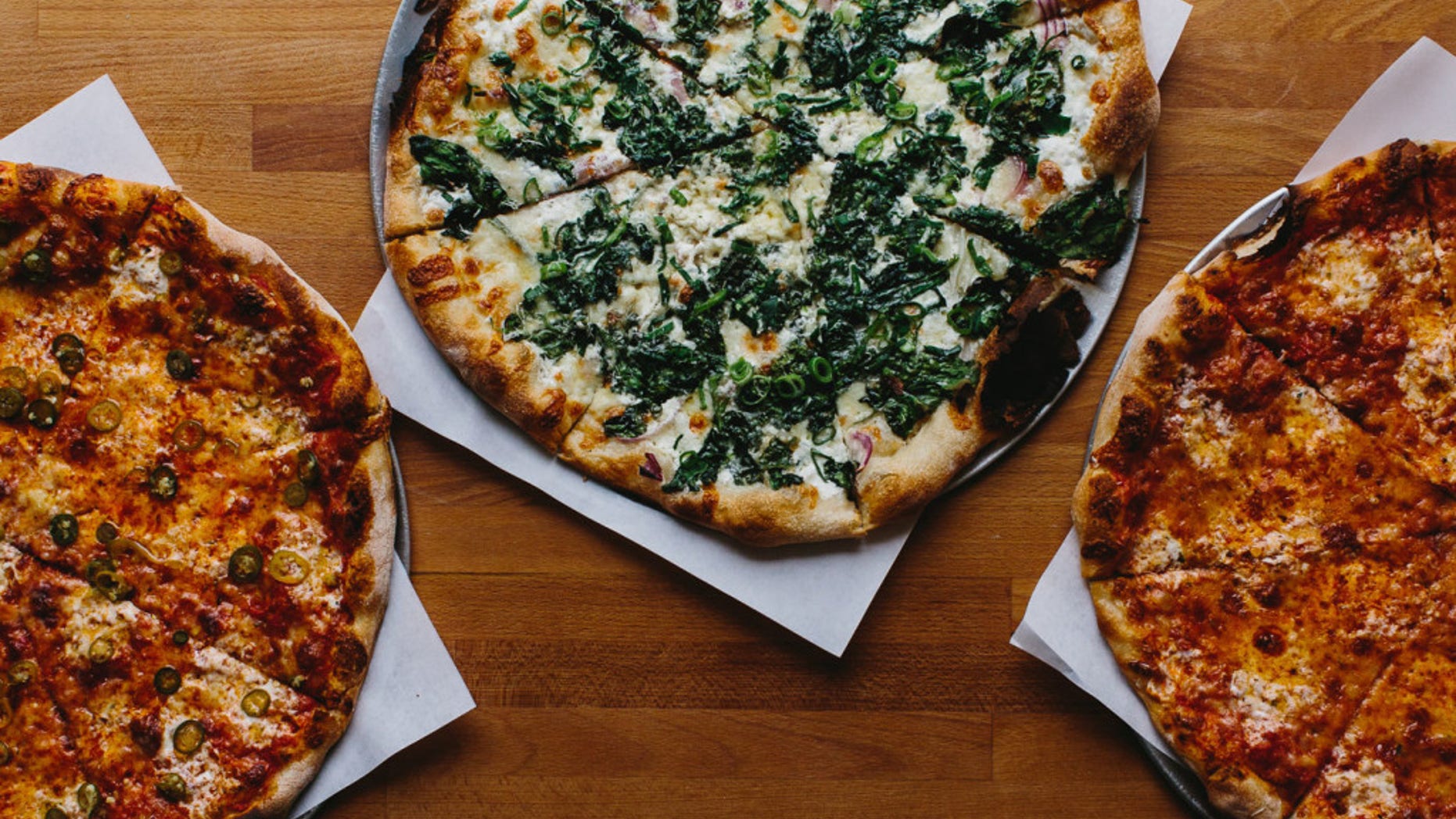 I met Joe Beddia in 2008, when he was pouring beer at the South Philadelphia Tap Room. He was already a pizza nerd, throwing around terms like cornicione, Italian for the lip of a pizza, and referring to the underside of a pie as the "undercarriage." So it's not a complete surprise that, seven years later, I find myself watching Beddia make dough. It's 9 a.m., and he is in his happy place. Howard Stern is on the radio (Beddia doesn't just listen to Stern, he actually calls in to the show) while Beddia does what he loves: combining organic flour, yeast, water, extra-virgin olive oil, sea salt, and sugar.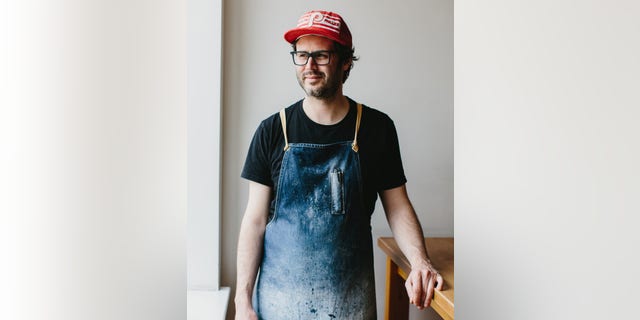 Thirty-six hours from now, this dough will provide the foundation for the best pizza in America.
I get the significance of that last sentence.
Pizza is America's most popular food. And in the past decade or so, it has vaulted to a new level. You know the kind I'm talking about: house-made mozzarella, real salumi, and hand-crushed San Marzano tomatoes atop a bubbly charred crust. It's usually created by an earnest, well-traveled pizzaiolo who quotes dough master Chad Robertson and who probably chopped the wood fueling his brick oven in Vermont. These days you almost have to go out of your way to find really bad pizza. I mean, I've had pies in Atlanta's Hartsfield-Jackson airport that would have qualified as destination dining 20 years ago. And like a lot of today's pizza fans, I've made pilgrimages to the modern classics: Pizzeria Bianco in Phoenix, Una Pizza Napoletana in San Francisco, the now-closed Great Lake in Chicago, and the half-dozen spots in my home of New York that all fight for supremacy. Good—even great—pizza is something I take for granted.
When I visited Pizzeria Beddia a few months after its March 2013 opening, I didn't know what to expect. Solid neighborhood pizza made by an owner who cared? I figured I'd order a pie, congratulate Beddia on realizing his dream, and head to my next meal—the real reason I was in town. Beddia's food would likely be a solid addition to the Philly scene, perhaps even the East Coast. As it turned out, Pizzeria Beddia was one of those beautiful eating experiences that still haunts me. I wasn't on vacation, and there wasn't some well-designed setting distorting my senses. It was just me and that pizza in a forgettable space. But it changed everything.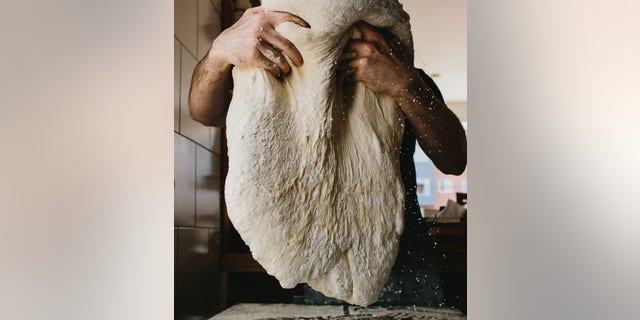 Pizzeria Beddia occupies a nondescript 300-square-foot brick storefront on the corner of East Girard Avenue and Shackamaxon Street in Philadelphia's burgeoning Fishtown neighborhood. It opened with the same two employees it has now: Beddia, 38, who has made every single pie since day one, and John Walker, 28, who does a bit of everything: prepping food, juicing fruits and vegetables for the duo's daily juice fix, washing dishes, working the register, and dealing with customers. I ask what happens if one of them gets sick. "We don't get sick," Walker says.
Beddia makes enough dough for 40 pies a day. (It's Walker's job to deliver the bad news to would-be diners that they've sold out.) He says it's all he can manage without killing himself. A 16-inch round tomato-and-cheese pie costs $19. Add toppings and it can climb to $35. The decor is simple: a letterboard menu, a few cookbooks, figurines of Charles Barkley and Japanese lucky cats, and two Dr. J bobbleheads—both with broken arms. "Kids," Beddia explains.
Beddia had his first pizza epiphany while he was working at the Hitachino brewery in Japan in 2007. A friend took him to Savoy, a no-frills Neapolitan place in Tokyo. The pizza turned out to be fantastic, but the real life-changing lesson for Beddia was that you could dedicate yourself to one thing, do it really well, and be successful. Pizza obsession could pay off.
It's only a matter of time before pizza pilgrims come to Beddia for advice. I watch as he grabs a ball of portioned dough. It breathes and hisses. It's alive. "A great dough makes a great pizza," Beddia says. "That's why half my day is spent making it." He stretches it into shape between his hands before adding the pie's other elements. His tomato sauce couldn't be simpler: raw, crushed, canned New ­Jersey tomatoes, sea salt, and garlic. He ladles six ounces of sauce onto the dough, spreading it in a spiral. Then he adds both fresh and aged mozzarellas. Next come the toppings: house-made pork sausage, roasted onions, crimini mushrooms, and arugula. All classic. All simple. As Beddia puts it, "I'm not putting f*#%ing apples on my pizza."
There's something else you won't find at his ­pizzeria. Beddia skipped the wood-fired oven—standard at today's hip pizza spots—in favor of a gas ­Montague deck oven. What it lacks in romance it makes up for in control. "It produces a real dry heat that I prefer," ­Beddia says. "Plus, there's a bit more room for error." So unlike Neapolitan-style pies that cook for a few minutes at upward of 900 degrees, ­Beddia's ­pizzas bake at 600 degrees for ten minutes. The result is a well-done pie, crispy on the bottom, soft but not watery on the top, with deep charring along the crust's edge. That blistered, blackened crust has become a signature for Beddia. It's not something you leave on your plate. When he cuts the pies into eight slices, you hear the crackle and the crunch. "That's a good sound," he says.
And then comes the final touch, the seasoning. Beddia sprinkles a pinch of dried oregano and then shaves Old Gold cheese—more than you think he should—over the top. Made at nearby Hidden Hills Dairy, the cheese is like an aged Gouda, and it gives the pizza a rich, mouthwatering bite. Finally, he pours extra-virgin olive oil over the pie in a spiral from a long, thin-spouted dispenser. He learned the extra cheese and oil finishing moves from watching DeMarco up in Brooklyn. Then it's time to make another pizza, the same exact way. Repeat ad infinitum—or at least until the dough runs out.
Check out more info on Beddia's signature technique.
More from Bon Appetit
How to Grill Pizza and Win at Summer
Avoid These Common Pizza Mistakes When Making the World's Most Perfect Food
What I Should Have Said to the Stranger Who Food-Shamed Me for Eating Pizza on the Street
These 15 Recipes Prove There's No Such Thing as Too Much Pesto